With a canal weaving through the heart of Dubai, buses and taxis running more often between cities and deserts looped with cycle tracks for the travelers, it goes without saying that the transportation in the Emirate has been going from one milestone to another.
Enjoying a significant position as the region's hub for international trade and commerce between the Easter and Western worlds, Dubai for sure even has a need to be at par with global standards in terms of transportation facilities.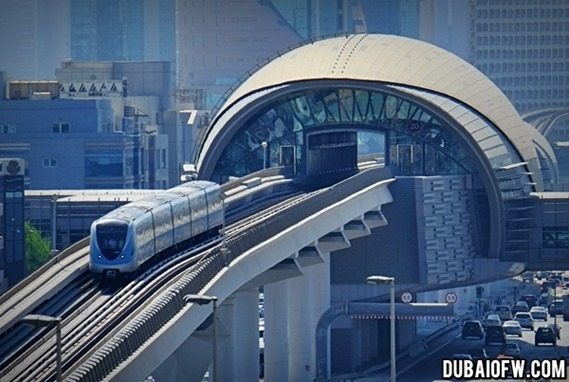 The Developing Transportation in Dubai
The Dubai Water Canal project, which is expected to be ready by mid-2016 or 2017 is already catching eyeballs from around the world. A 3.2 km long waterway with bridges built at iconic places like Jumeirah Road, Al Wasl Road and Sheikh Zayed Road is likely to become the next tourist hotspot in Dubai. Not only this, but cycling and walking paths constructed alongside a plethora of skillfully designed residences are taking the infrastructural growth here to the next level altogether.
Other major projects gaining surge all across the area include Route 2020, Metro's Red line to the Expo site and the cycling paths stretching for more than 178 km. In addition to the efficient Metro projects, the transportation in Dubai also includes the Dubai tram with 11 stations spanning across a stretch from Dubai Marina to Al Sufouh.
The Dubai Metro: How Efficiently has it Worked?
Inaugurated during 2009, the Dubai metro has come a long way from 60,000 commuters daily to 500,000 passengers in 2014. In a complete hush-hush of rapidly increasing population and hence the chaos in Dubai, an expansively working Metro project was just the right thing Dubai needed 6 years earlier.
Goes without saying that the heights of popularity achieved by the project has not only been a boon for the working-folk, but an opportunity to offer a plethora of employment opportunities associated with the project as well. It has been a major contribution in inculcating and enhancing the right environment for business activities as well as bettering the daily ridership for locals in Dubai.
However, an interesting fact to notice is that the same has led to reduced traffic congestion on roads, which is clearly validated by the 80% of passengers who travel by metro, yet don't own their own vehicles. With a punctuality rate of 99.8% and train availability rate of 100%, this for sure is one of the most efficiently operating metro rail networks in the entire Middle East.
The Red Line Expansion
As made clear by the RTA director already, all rail networks being expanded in the emirate are done with a vision to make them efficient and running during the course of next 50 years and not just the world exposition to be held in 2020.
With the giant road projects accommodating nearly 1,120,000 Dubai registered vehicles already, there's an utter need to grow the existing metro rail network, which is more or less indispensable to the daily commuters in this part of the world.
With the Red line seeing a rise of 16% in terms of users since November 2012, it is being seen as one of the most potentially active networks for growth during the coming months and years. However, the plan at present suggests the entire Dubai Metro and Tram network to be expanded to 421 km by the year 2030. This includes a total of 197 stations being served by six lines (Red, Green, Blue, Violet, Purple and Gold line).
Moreover, the most awaited expansion is the Route 2020 (Red line), wherein the metro will pass through a number of densely populated areas like Dubai Investment Park, Furjan and Jumeirah Golf Estates and Discovery Gardens. A major chunk of the network (10.5 km) will pass through the Bin Zayed Road with five stations being elevated and two being underground.
It also stands as a significant transit corridor that links Al Maktoum International Airport with different districts in Dubai. Apart from this, several other extensions, like the 3.5 km one from Rashidiya to Mirdif (Red line) and 20.6 km from Jaddaf to Academic City (Green Line) are also being planned.
With all these strategically laid out expansions going side-by-side in the right sync, there's no force stopping this emirate from becoming a global superpower, as far as transportation is concerned.
———————————————————————–

Author Bio: Anshuman Kukreti is a professional writer and a keen follower of the global job market. An engineer by qualification and an artist at heart, he writes on various topics related to employment across the Gulf. Reach him @ LinkedIn, Twitter and Google+.