I travelled to Lebanon for 4 days to attend a closed retreat last January. While 3 of those 4 days were spent inside a secluded retreat house in Jbeil, our group still managed to squeeze in visiting some great spots in and around Beirut, Byblos and Harissa.
Disclaimer: This post contains places to see when in Lebanon, but this is NOT a comprehensive travel guide. Instead, this is a list of Lebanese sights you can add to your itinerary, if you're planning a trip there soon.
To apply for a visa, please check out this guide – How to Apply for a Lebanon Visa in Dubai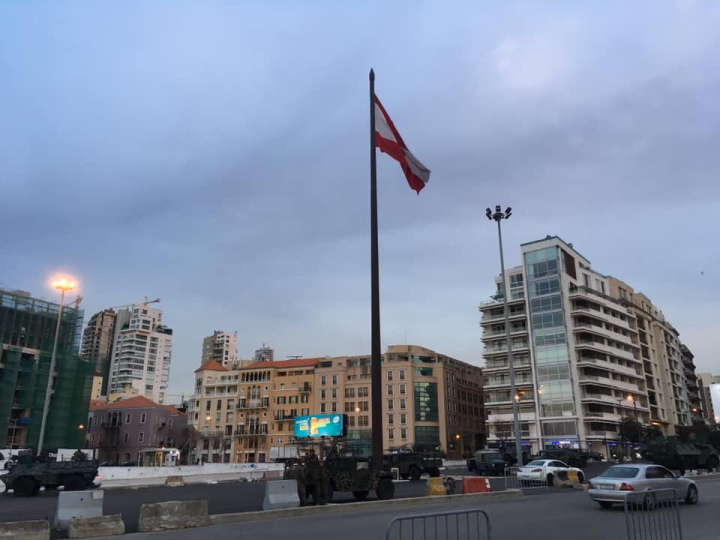 Places we Visited during a Closed Retreat in Lebanon
Here are some of the places we visited during our quick trip to Lebanon.
Beirut
Let's start with the capital. Usually the first stop. But for our group, it was the last leg of our tour, where we spent our 3 remaining hours before heading back to Dubai.
If you're running against time in Beirut, your drop-off point might as well be at the Independence Square, fronting the famous Mohamad Al Amin Mosque (where former President Hariri is entombed).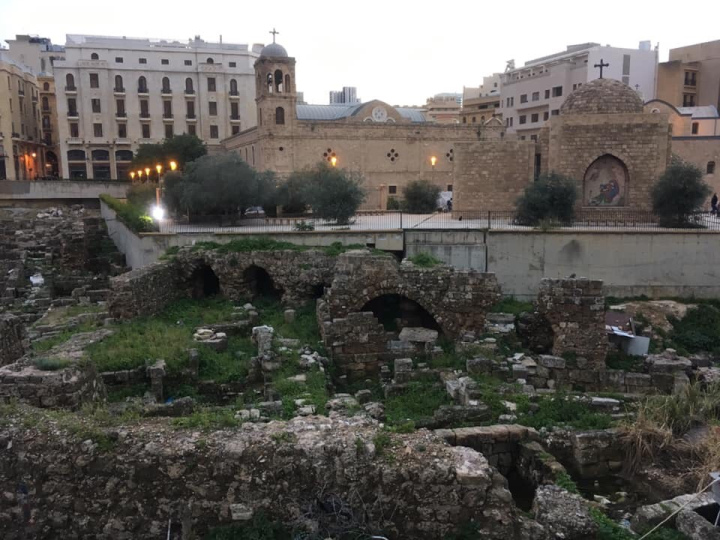 When we arrived at Independence Square, we saw 6 military tanks parked right in front, manned by a couple dozen of uniformed soldiers. That initially put me on edge, seeing all those army men looking like they're ready for a crossfire at any moment, but I quickly changed my mind when one of them happily agreed to take our group photo in front of the Roman ruins behind the mosque.
Yes! Roman ruins, right behind the modern Mohamad Al Amin Mosque and surrounded by St. Georges Maronite Cathedral on one side and St. George Greek Orthodox Church on another.
Because all of us in the group are Catholics, we chose to enter the St. Georges Maronite Cathedral which is 100% a Catholic Cathedral. We entered from the back side, admiring the Christmas trees still lit up and on full display at the piazza.
Here's a fun fact: The Lebanese keep their Christmas trees up all the way 'til early February on the Feast of Candelaria.
Enshrined at the main altar is a larger-than-life painting of St. George on horseback, defeating the legendary dragon. We didn't linger too long, not only because we were running out of time, but also because there was a TV shoot going on. For all we know, maybe there were some famous local celebrities there!
We exited through the main entrance of the Cathedral, taking turns crossing the opposite side of the street to snap a perfect shot of the Romanesque facade. From there, we walked past a line of shisha cafes and arrived at Nijmeh Square (or Star Square), easily recognizable by its iconic Rolex clock tower.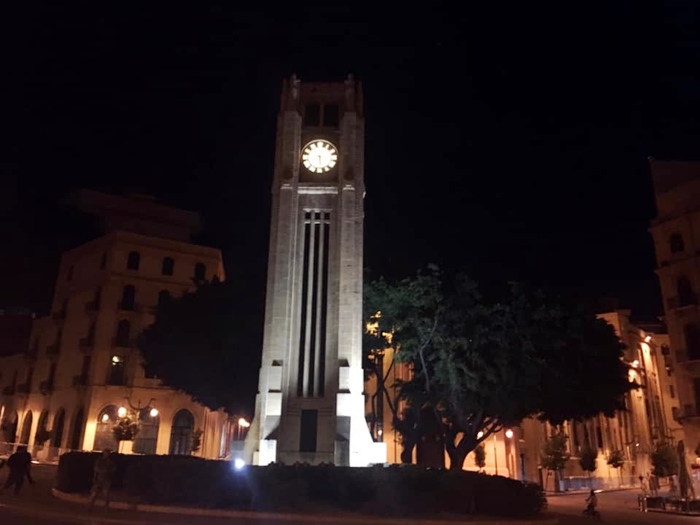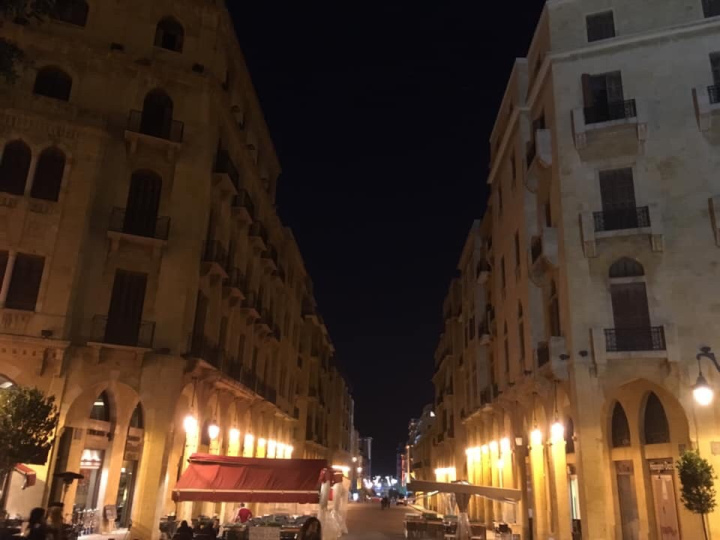 The square was filled with life, children on kiddie bikes, teenagers hanging out and an older set of crowd drinking coffee and smoking shisha. One lady from our group said the area reminded her of a trip to Europe, a cross between France and Germany. Having never been to Europe, I just took her word for it.
Beirut's city center, even after so many years of civil war, is still as picturesque as the cities of Europe.
Harissa
Harissa is a few minutes' drive from the Rafic Hariri Airport at Beirut. As it was en route to Byblos (where we would spend 3/4 of our trip), Harissa was our first stop when we arrived in Lebanon.
It is home to the Shrine of Our Lady of Lebanon, a massive statue of Mary the Mother of Jesus, stretching her hands out to Lebanon and facing the Bay of Jounieh. It not only attracts Christian pilgrims (including Saint Pope John Paul II) but even Muslim and Druze devotees. I actually saw a lady in an abaya enter the shrine just as we were about to leave!
Fresh mountain air, a breathtaking panoramic view and a solemn space to pause and reflect on life's mysteries. Tourists will love to stop by the souvenir shop. I know our group did.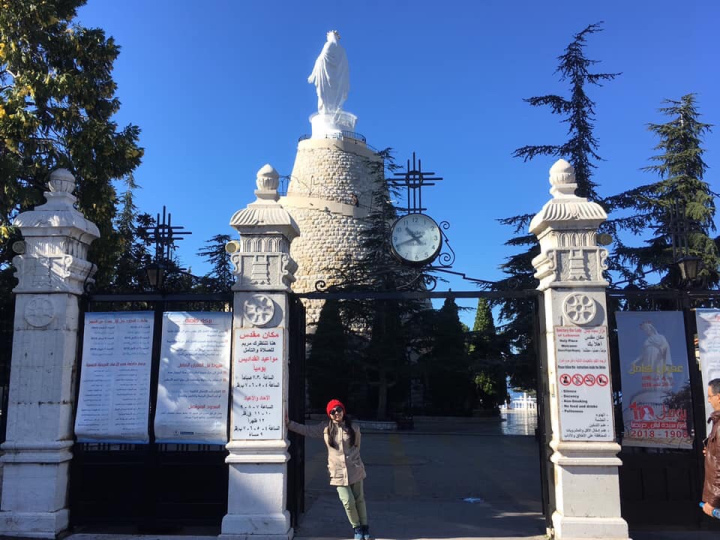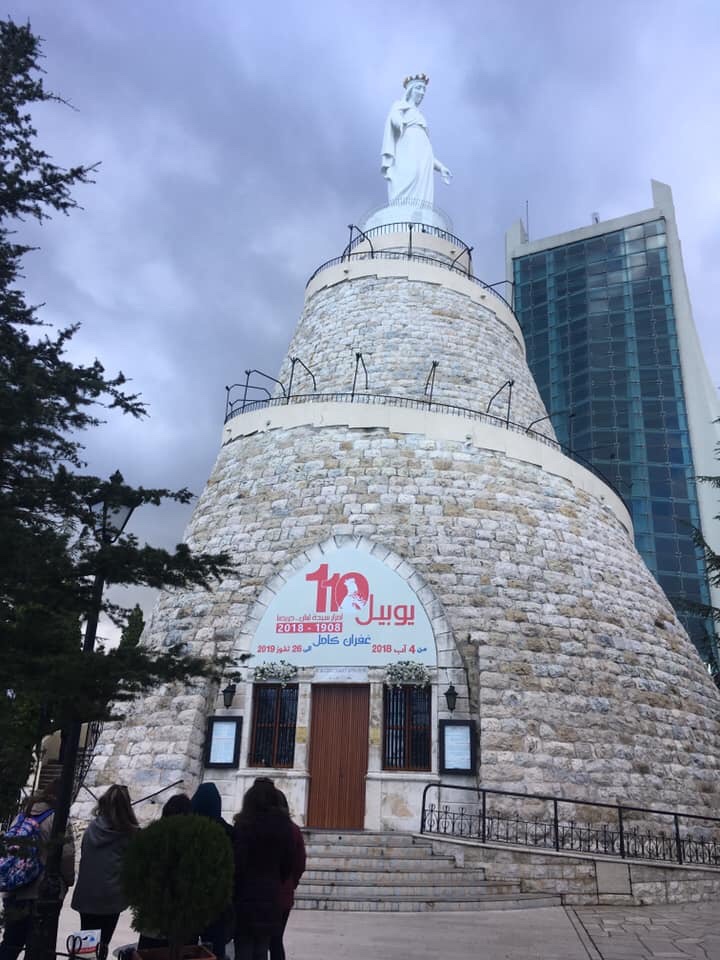 We spent almost an hour picking out souvenirs for our loved ones back home and in Dubai. I bought a fragile statuette of Our Lady of Lebanon, and the shopkeeper was kind enough to bubble wrap it for me.
On the way downhill, before hitting the highway, we stopped by the Maronite Cathedral of St. Paul. The great wooden entrance doors were carved with Biblical scenes from the life of St. Paul, including his hand at the death of Christianity's first martyr, St. Stephen, and his fall from the horse and conversion on the way to Damascus. The interior walls were covered in religious icons from top to bottom.
Being able to touch the distinctly Eastern mosaics on the walls was a dizzying experience for me. Just like Roman Catholic churches, St. Paul's also has a choir loft, a baptistry and even a pulpit.
Byblos
Byblos has two things I love most about any place: history and food (in no particular order). Our local guide for the day was herself a Byblos native, and she proudly claimed that Byblos is the oldest inhabited cities of the world. Oddly enough, I heard the same thing from the native Alexandrians in Egypt. One thing's for sure, Byblos is ancient.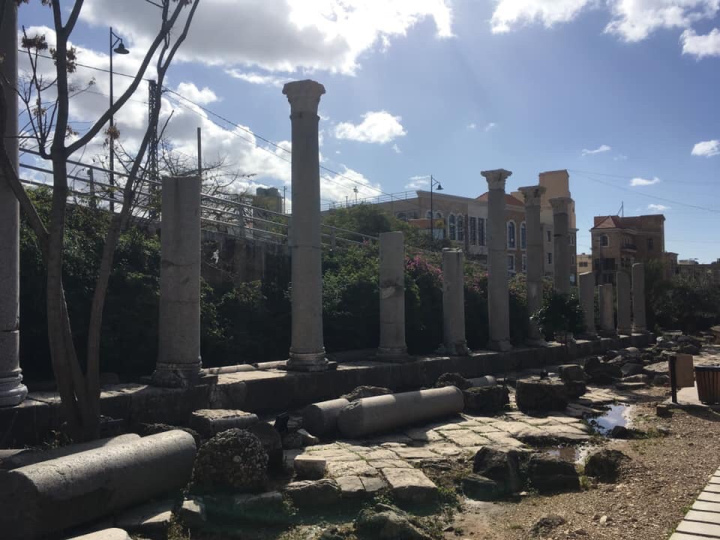 We toured the city on foot, past some Roman ruins (lying below ground level in the middle of the city center) making our way down the cobblestone streets of the Old Souq, the ruins of the Roman Citadel and on to the Marina, where the rough waves of the Mediterranean Sea sprayed saltwater on our sleepless faces.
The uphill walk back to the main street was especially tiring, so we stopped by the Eglise Saint Jean Marc (which dates back to the Crusades).
We had lunch at Ksar Lebanese Diner, where we sampled almost everything on the menu. The Top 2 contenders were the kebab and kofta platters, but the garlic and herb potatoes, fresh-off-the-oven flat breads and even the tabbouleh (with all its parsley garnish) were just as good. The serving portions were outstanding, the food quality excellent, staff hospitality superb — I highly recommend Ksar if you're ever in the Byblos neighborhood.
Right after our heart 2-hour lunch, we drove to our retreat house in Jbeil, where we spent the next 3 days, so I'll end the blog right here.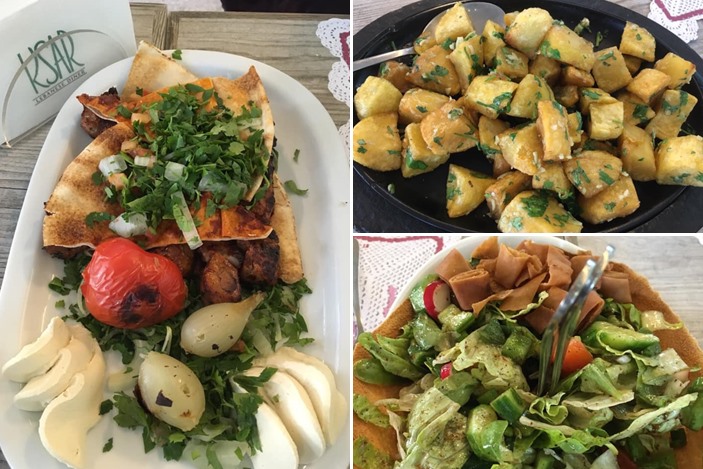 As I said, I didn't get to see a whole lot of Lebanon as I would have wanted, but I did get to see quite a few spots you definitely cannot miss on your trip there!
Disclaimer: Please make sure that you check out news and safety & security of the country where you are planning to travel. Read travel advisories online and be updated of current events before visiting any location so you are aware of risks and the precautions.
---
About the Author: Nicholette

Nicholette retired from teaching hormonal teenagers at the tender age of twenty-two to pursue a career in adulting in Dubai. From an early age, she has struggled with an incurable case of sarcasm, which she now channels through her writing. She reads fiction voraciously, eats anything edible heartily, and travels every chance she gets. She is less of a writer and more of a collector of stories penning her travels, thoughts, and things in between in her inappropriately-titled blog: http://thegrammarfuhrerin.wordpress.com
---
Share your thoughts. Contribute an article to DubaiOFW.com
Want to publish your experience? Share your everyday stories, food trips, travel, photo stories, or tips in Dubai to our growing community. More information here – Become a Dubai OFW Contributor