Lulu Hypermarket is one of the most popular supermarkets here in Dubai, offering plenty of products at affordable prices. But did you know that Lulu Group International has just opened a new product processing facility and food logistics hub in the Philippines? That's right!
According to the Philippine News Agency, Lulu Group International, through its local unit — May Exports Philippines — has just inaugurated the new facility on 8th August 2018. It is located at the Calamba Premier International Park (CPIP) in Calamba City, Laguna in the Philippines.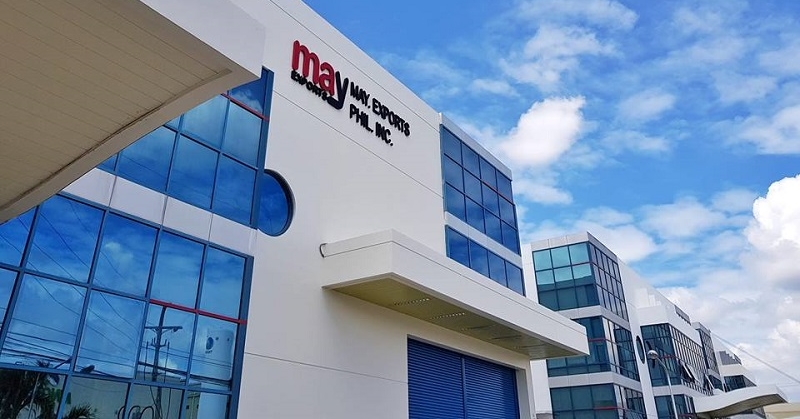 Lulu Group Int'l Opens New Facility in Calamba, Laguna
The inauguration ceremony was attended by Yusuff Ali M.A., Chair and Managing Director of Lulu Group International; Hamad Saeed Hamad Obaid Al-Zaabi, UAE Ambassador to the Philippines; Jaideep Mazumdar, Indian Ambassador to the Philippines; Dr. Amable R. Aguiluz V, Presidential Special Envoy to the Gulf Cooperation Council; and Amable C. Aguiluz IX, Honorary Consul to the Philippines of the Kingdom of Bahrain.
Likewise, the event was attended by Charito Plaza, Philippine Economic Zone Authority (PEZA) Administrator; Jose Gabriel M. Laviña, Department of Agriculture (DA) Undersecretary for Agri-Business and Marketing; Milo M. De los Reyes, DA-Calabarzon Regional Technical Director for Operations and Extension; Marilou Q. Toledo, Department of Trade and Industry-Calabarzon Regional Director; Calamba City Mayor Justin Marc SB Chipeco; and Dr. Rosauro Sta. Maria, Jr., Laguna Tourism, Culture, Arts and Trade Office Chief.
First Entry into the Philippines
"Today, we are very happy to inaugurate our Food-Processing Procurement, Packaging and Logistics facility in the Republic of the Philippines," Yusuff Ali declared. "This is our first entry here and this is just a beginning. You can expect much more from our Group to this great country."
He mentioned the importance of the Philippine community abroad to Lulu Group International: "As you know, the Middle East countries are home to a large overseas Philippine community. They form a very important segment of our customer-base."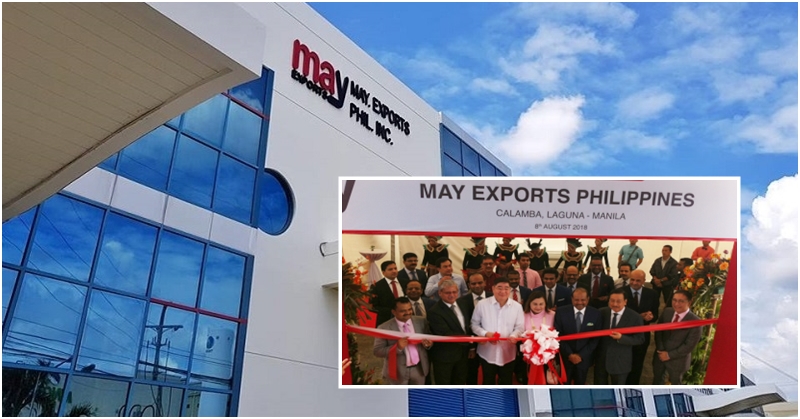 For this reason, he explained that their company has been importing both food and non-food products from the Philippines, in order to address the needs of Filipino customers abroad. "Every year, we conduct Philippine Food Festival in the Middle East to introduce Philippine products to the citizens and multinational expatriates residing in these countries," he stated.
And so, due to the growing demand for Philippine products in the Middle East, Lulu Group International decided to open a food processing facility and logistics hub in the Philippines.
A Multi-Million Dollar Investment
Through the new facility, Lulu Group International aims to help bring quality Philippine products to the Middle East, as well as in other areas such as Indonesia, Malaysia, and North Africa.
For his part, Mayor Chipeco thanked Lulu Group International for selecting Calamba City as the site of their latest facility. "I know that you could have chosen a lot of local government units (LGUs), but you opted and chose Calamba, and I give you my word sir: please tell your people, if you have any problem go to me and I will solve their problem," he stated.
The Calamba City Mayor added that as an investor, he considered Lulu Group International as "our friend, and being friends, we make sure that our friends are happy in Calamba City."
Notably, Yusuff Ali also had the opportunity to meet President Rodrigo Duterte, during a courtesy call in Malacañang Palace on 7th August 2018.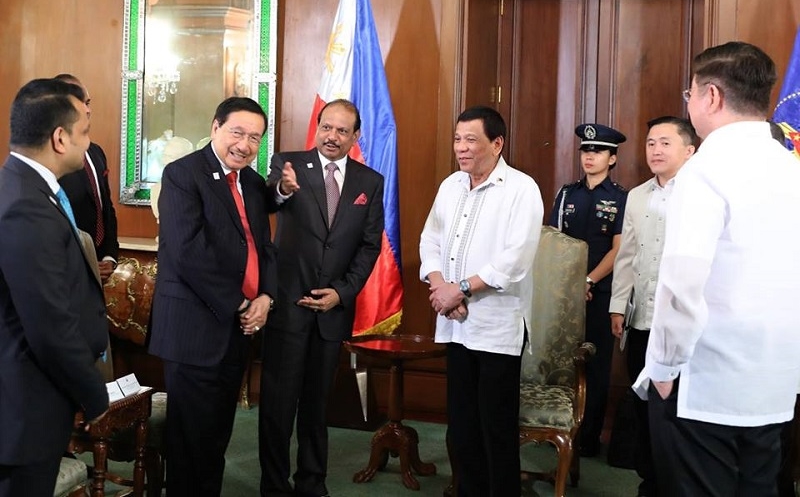 The opening of this new facility in the Philippines is great news! It would meet the demand for Philippine products abroad, and at the same time provide jobs for many Filipinos back home. Kudos to Lulu Group International and May Exports Philippines for this fantastic news!