Whenever I eat inside the food court of malls like The Dubai Mall or Deira City Center, I always order the staff meal of these food shops. Staff meals are discounted prices of food and drinks provided by the restaurant. Given that these are labeled "Staff Meals", it need not be mentioned (but I'm mentioning it anyway) that you have to be a staff of the mall to take advantage of the cheaper rate. But as a tip, some establishments are not that strict when asking for an ID.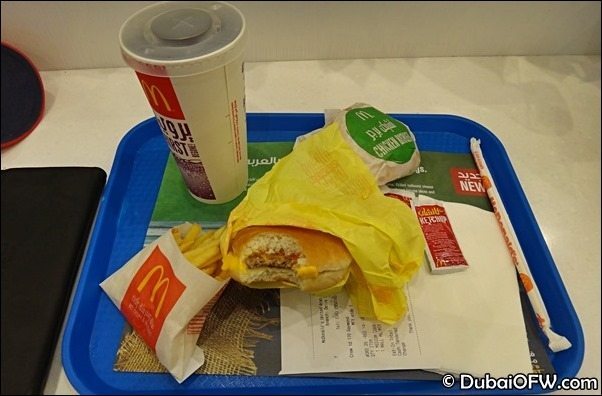 Mcdonald's staff meal – 13 Dirhams for 2 burger sandwiches, fries and an upsized drink.
When I first began working in Dubai, I always dropped by McDonalds and KFC to buy staff meals. They seem to have the cheapest costs. Here are some of the staff meal prices:
Staff Meals in Dubai Malls
McDonald's: Cheeseburger or Chicken Sandwich with fries and drink – 8 Dirhams
Kentucky Fried Chicken: 2-pc. chicken with fried and bun, and drink – 11 Dirhams
Pizza Hut: 1 Small Pizza (4 slices) with garlic bread and drink – 12 Dirhams
Al Farooj: 1 Shawarma with fries and drink – 12 Dirhams
London Fish: 1 fish and fries with drink – 16 Dirhams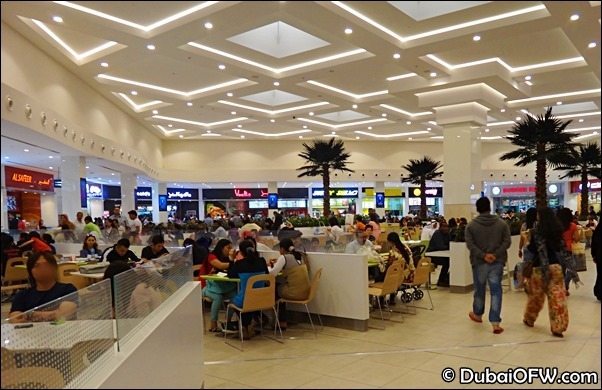 Deira City Center Food Court
These are just some of the staff meal choices you can buy when you drop by the food court inside the mall. If you're looking for a cheap meal, I suggest you try them out.