Fans of the UAE has something great in store for them, as this year, Monopoly has launched its Dubai-inspired version of the popular board game.
Fans of the city and the game will get the chance to earn a salary of M200 (or AED 200?) as they pass Go, and buy the Dubai Frame, Atlantis The Palm, and Burj Khalifa, with the highest property being the Burj Al Arab.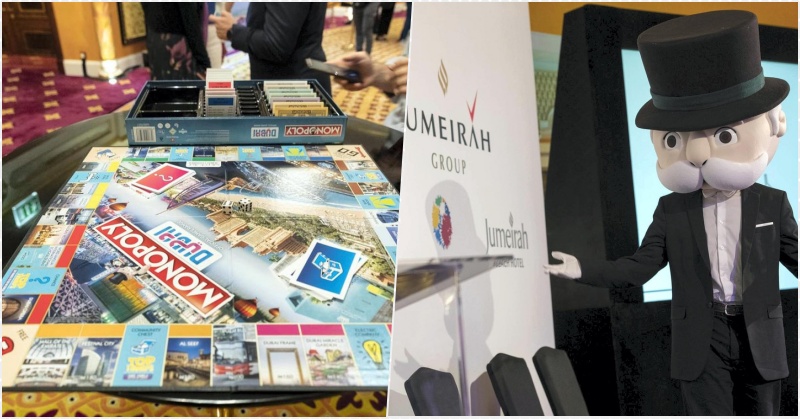 New Dubai-Inspired Monopoly Board Game Now Available
What's interesting is that unlike many international editions, the Dubai spaces are a mix of landmarks, areas, and even a school; traditionally they are street names or areas, as shared in a report by the National.
The brown squares comprise the Sheikh Zayed Road and the centuries-old Al Fahadi area; Citywalk, Xclusive Yachts and La Mer make up the light blue areas; Atlantis Aquaventure, Dubai Miracle Garden and Dubai Frame are pink while Al Seef, Festival City and Mall of the Emirates are orange.
The game expands further with properties such as Dubai Opera, Nord Anglia International School Dubai and Global Village taking up the red spots.
Meanwhile, Madinat Jumeirah, Dubai Marina, and Jumeirah Beach Hotel take up the yellow spots, while Jumeirah Emirates Towers, Atlantis The Palm and Burj Khalifa are green.
This only leaves the Bluewaters Island and Burj Al Arab taking up the top spots in the prestigious dark-blue areas.
According to Tom Liddell, chief executive of toy manufacturer Winning Moves, "Dubai is a mesmerizing place … it has a real 'can do' thing about it."
He added that the game had been in the works for four years.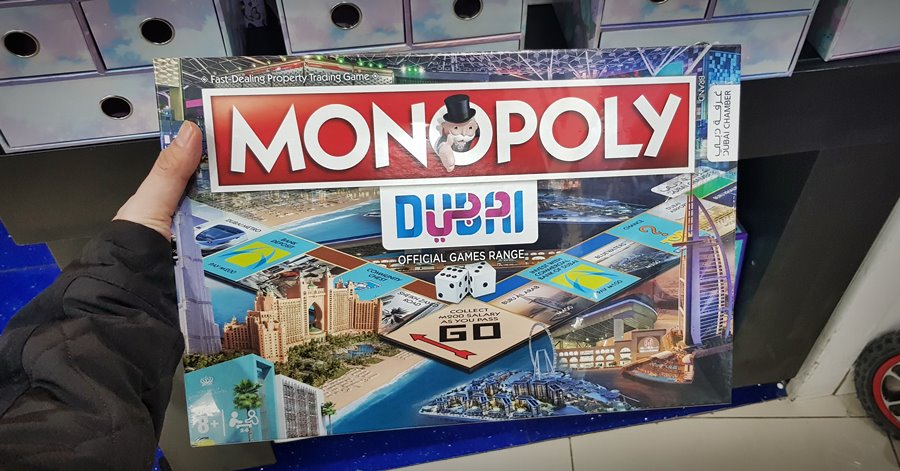 Liddell also shared that after careful planning and deliberation, the people behind the version's layout had agreed on who should be top of the board, although he admitted that there might have been some squabbling here and there, talking about the more prestigious spaces on the board.
The Dubai version of the game, which was officially unveiled at a gala event, saw Mr. Moneybags, also known as Rich Uncle Pennybags, in attendance, as expected. His controversial niece, however, Ms. Monopoly, was nowhere to be seen on launch night. 
The game became available on Tuesday, November 5, at toy shops, book shops, and online stores across the UAE. 
With this familiar classic taking on a very Emirati twist, fans of Dubai, as well as the game, will have something to look forward to playing with friends and family for the upcoming holidays. 
ALSO READ: 5 Dubai Attractions that you can Visit for Free