The Sheikh Mohammed bin Zayed Mosque in the Al-Mushrif area of Abu Dhabi has recently been renamed "Mariam, Mother of Issa," which translates to "Mary, Mother of Jesus."
The Crown Prince of Abu Dhabi and Deputy Supreme Commander of the UAE Armed Forces, His Highness Sheikh Mohammed bin Zayed Al Nahyan, ordered the renaming of the mosque. Its name was changed for the purpose of strengthening common characteristics between religions as well as promoting social connections between followers of different religions.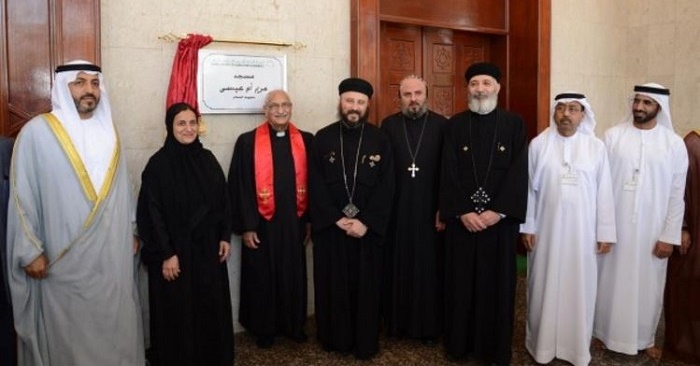 Mosque in Abu Dhabi Named "Mariam, Mother of Issa"
The Minister of State for Tolerance, Sheikha Lubna bint Khalid Al Qasimi, commended HH Sheikh Mohammed for his initiative. According to her, it reflected his pure humanity and portrayed a positive image of tolerance and co-existence in the country.
Since the event coincided with the Zayed Humanitarian Work Day on the 19th of Ramadan, she emphasized that the change of name to "Mariam, Mother of Issa" reflected tolerant and humanitarian qualities.
Promoting Brotherhood, Co-Existence, & Tolerance
Since the mosque is located in an area where there are several places of worship, the minister also commented that it reflects the values of brotherhood, co-existence, and tolerance. Ultimately, this reflects the tolerance of the leadership, government, and people of the UAE.
The Chairman of the General Authority of Islamic Affairs and Endowments, Dr. Mohammed Matar Al Kaabi, also expressed his appreciation to the Crown Prince and to the President, His Highness Sheikh Khalifa bin Zayed Al Nahyan, for the initiative.
"There are people from over 200 nationalities currently living in the UAE, who enjoy security, peace and co-existence, as our holy religion urges us to follow justice, respect others, and cooperate in giving with other people," he explained.
Notably, here is social media post showing a picture of mosque:
Indeed, changing the name of the mosque is a reflection of how much the UAE leadership values brotherhood, co-existence, and tolerance. Amidst the many nationalities, cultures, and beliefs around us — these positive values enable us all to live in peace and harmony.