The Sheikh Zayed Grand Mosque in Abu Dhabi is the largest mosque in the UAE. It also happens to be one of the largest mosques in the world. Among the many places to visit in Abu Dhabi, you definitely shouldn't miss seeing this magnificent structure with your own eyes!
The grand mosque was named after Sheikh Zayed bin Sultan Al Nahyan, the late president of the UAE. He wanted to establish a structure that symbolizes the unity of a culturally-diverse Islamic world. Today, Sheikh Zayed's final resting place is situated on the grounds beside the grand mosque.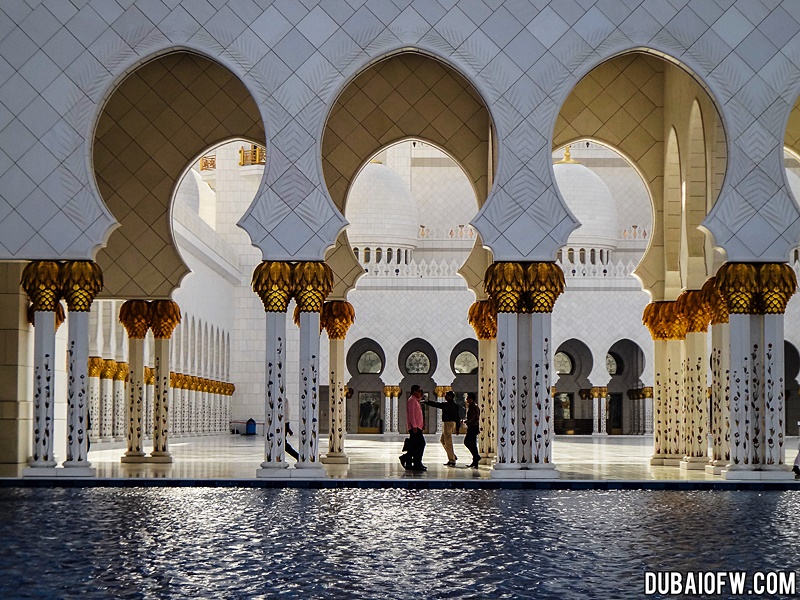 Discover and Explore the Sheikh Zayed Grand Mosque
Construction of the AED 2.5 billion-project began in 1996. For almost 12 years, contracting companies and laborers worked on the grand mosque. Finally, on December 20, 2007, the Sheikh Zayed Grand Mosque was opened to the public. Notably, the first prayer was attended by the President of the UAE, His Highness Sheikh Khalifa bin Zayed Al Nahyan.
The magnificent Sheikh Zayed Grand Mosque features:
82 domes
1,048 columns
24-carat gold gilded chandeliers
41,000 worshipers can be accommodated
Aside from these amazing features, the grand mosque also includes:
The world's largest dome. The main dome of the grand mosque measures 85 meters high and 32.8 meters in diameter. It is the biggest mosque dome in the world!
The world's largest hand-knotted carpet. This is situated in the main prayer hall, which can accommodate up to 7,126 worshipers. The carpet measures 133 meters long, 41 meters wide, and covers an area of 5,453 square meters. That's actually larger than a football field!
One of the world's largest chandeliers. You will find this hanging over the main prayer hall. It measures 15 meters high, 10 meters in diameter, and weighs 12 tonnes!
Reflective pools. These mesmerizing pools surround the mosque, glistening beautifully during the day and even at night.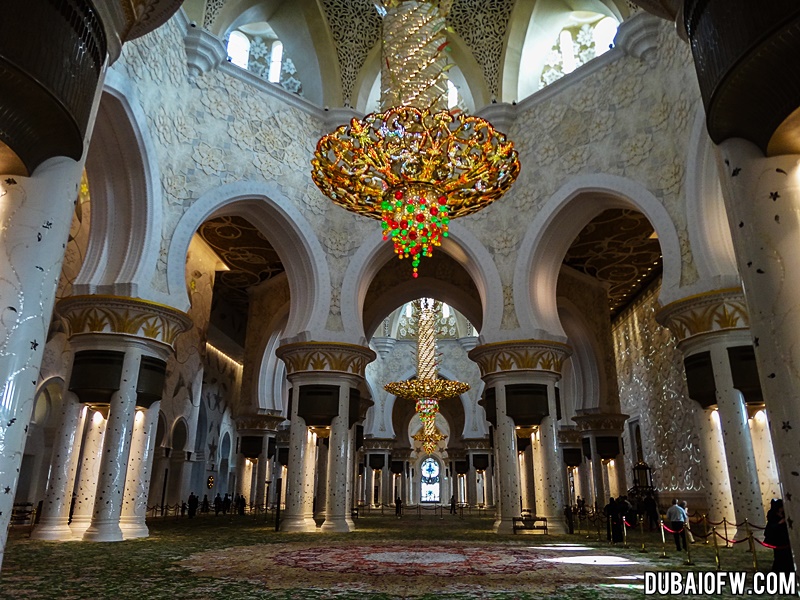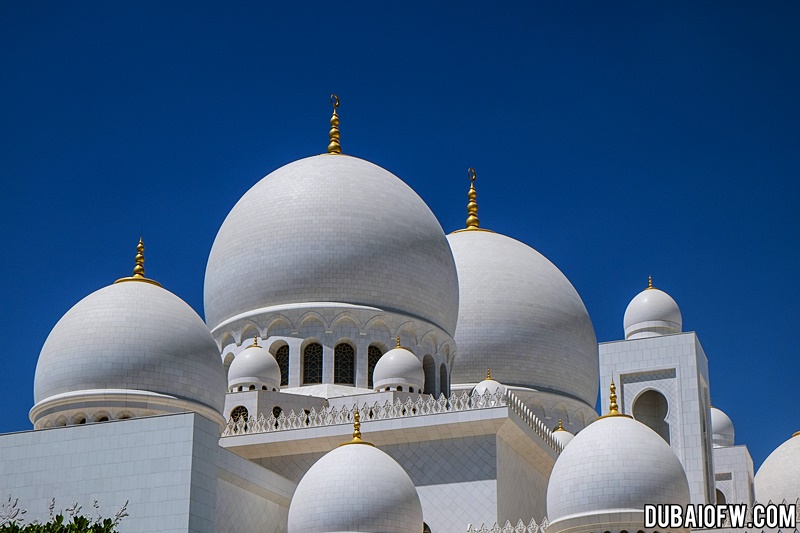 Visiting Hours and Guided Tours
The Sheikh Zayed Grand Mosque is open everyday, as follows:
Saturday to Thursday: 9am – 10pm
Friday: 4:30pm – 10pm (mornings are for worshipers only)
Notably, there are complimentary guided tours during these times:
Sunday to Thursday: 10am, 11am, 5pm
Friday: 5pm, 7pm
Saturday: 10am, 11am, 2pm, 5pm, 7pm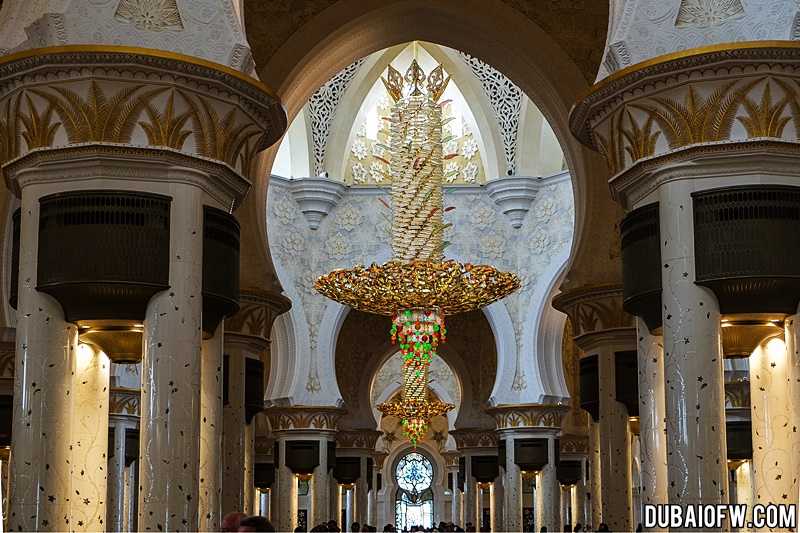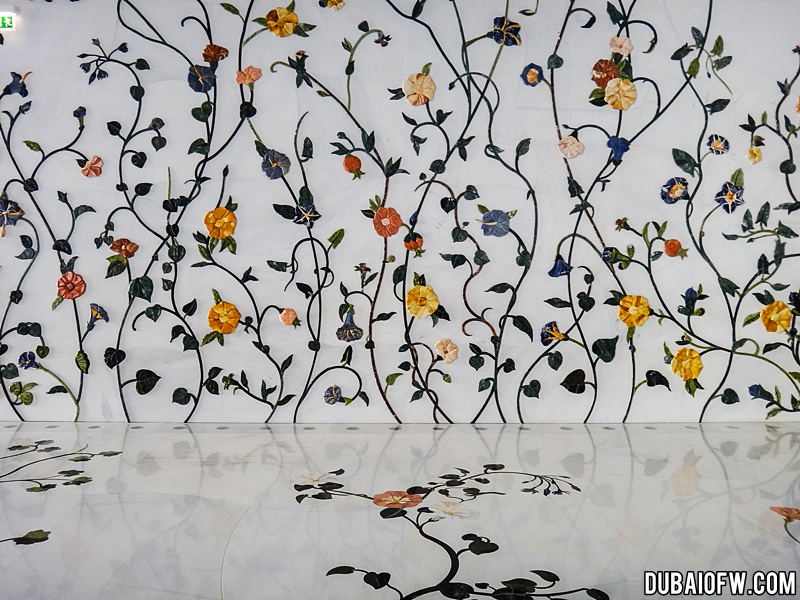 When going to the capital, make it a point to visit the Sheikh Zayed Grand Mosque and marvel at its spectacular beauty. Likewise, check out our recommended list of things to do in Abu Dhabi. In addition, don't forget to add our feature about the 7 emirates of the UAE to your reading list!
Location Map:
Below is a map guide if you plan to visit the emirate of Abu Dhabi and check out the Sheikh Zayed Grand Mosque: