For quite some time now, Skype, WhatsApp, and other Voice over Internet Protocol (VoIP) calls have been blocked in the UAE. However, a prominent Emirati and well-respected figure in the business industry has spoken up against the rule, as reported by Khaleej Times.
The Chairman of Al Habtoor Group, Khalaf Al Habtoor, has called on du and Etisalat — UAE's major telecommunications companies — to allow VoIP calls for the country's citizens and residents. He declared the statement through a video posted on Twitter on Sunday.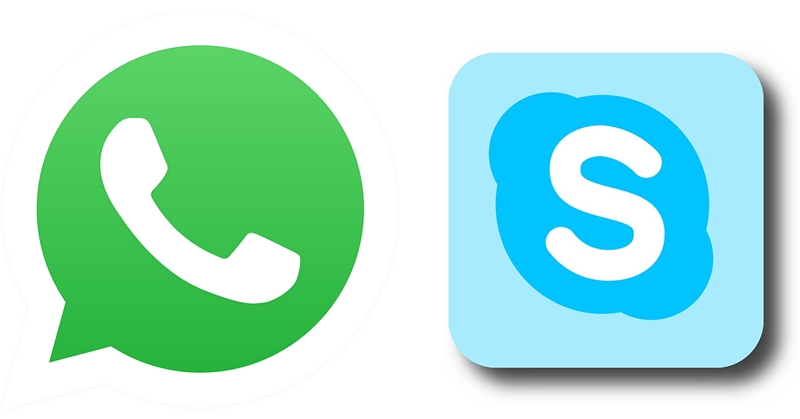 Business Leader Calls for Lifting Ban on VoIP
Al Habtoor leads the group that gave us the impressive Habtoor City. Through his video, he explained the importance of communication in a country's development.
"I would like to talk about a very important issue," Al Habtoor stated in the video. "A lot of people use WhatsApp and Skype calls everywhere in the world. [They're] free all over the world except in my country."
"The telecom companies [in the UAE] are blocking it and not allowing it. Therefore, I [would] like to request the management and directors of these companies to release and free the system and enable everybody to enjoy it," he stressed.
Key to Becoming Number One
The Chairman also pointed out the irony of UAE striving to be the best in everything, yet lagging behind in terms of communication.
"We always here in the UAE want to be No. 1 in everything," he explained. "But why are we at the back for communication? Our and our leaders' aim is to be number one. So I request telecom firms to release [VoIP] for everybody in the UAE everywhere."
Here is Al Habtoor's video statement posted on his Twitter account:
In a country like #UAE, where we aim to always be pioneers in all we do, #WhatsAppCall should not banned when it is accessible everywhere else in the world. I urge mobile carriers in the UAE to lift the ban, a service free to use in the top nations of the world. #KhalafAlHabtoor pic.twitter.com/Lzx0w24rL5

— KhalafAhmadAlHabtoor (@KhalafAlHabtoor) September 9, 2018
Earlier this year, we reported that UAE telecom authorities have been in talks with Apple and Microsoft regarding the possible lifting of the ban on VoIP calls — particularly on FaceTime and Skype. However, the outcome of these talks has yet to be seen.
With industry leaders such as Al Habtoor speaking out, we can truly hope that the ban on Skype, WhatsApp, and other VoIP calls would be lifted. Of course — ban or no ban — we should always use Internet communication responsibly, and we can start by knowing these social media rules in the UAE.