Al Habtoor Group has planted its roots in the UAE. In 1970, it started as a small engineering firm until it became one of the most respected conglomerates in the country today. Some of the sectors where the group has footprint include hospitality, real estate, automotive, publishing, and education.
Al Habtoor Group has strong reputation internationally and locally. Its brand has been popularized by its Chairman Khalaf Ahmad Al Habtoor. Because of his visions, the group is now considered one of the most trusted and successful businesses in the UAE. It can be remarked that the company is operating not just in the UAE, but in international markets as well.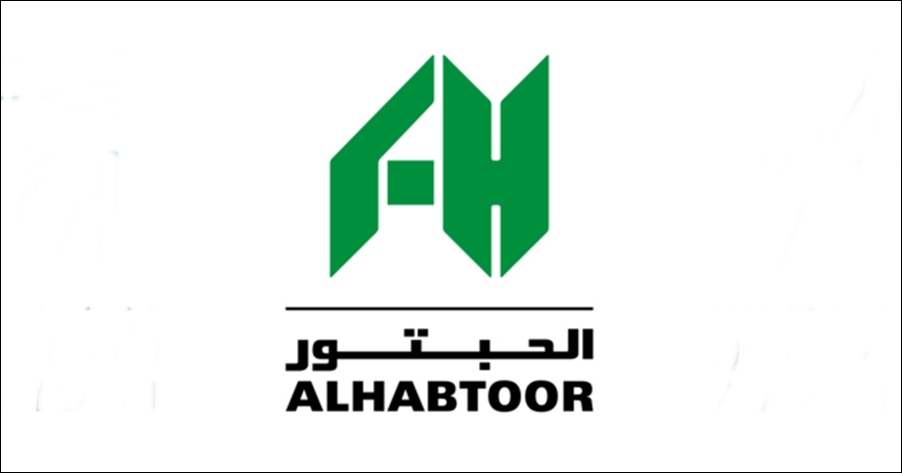 How to apply for a job in Al Habtoor Group in the UAE
To apply for a job in Al Habtoor Group in the UAE, the process is just simple and easy. You can go to its official career website at https://habtoor.com/en/22/careers/employment. There you will find an "Employment" information that might help you to decide whether you want an opportunity with the company or not. According to the group, it is always on the lookout for goal oriented, motivated, and challenge-seeking people. If you think you are one of those who they are looking for, you may have a chance in the company. On the same page, you will be asked to fill up a couple of boxes such as your First Name, Last Name, Mobile, Email, Country, and Area of Interest. You will be asked to attached your CV as well. Basically, this page serves as your online application and once you have filled up all the information needed, your details will be sent directly to Al Habtoor Group. No hassle, isn't it?
Just follow the instruction on the page and you will have a seamless job application with the company. Of course, you may also use other job platforms to apply.
Al Habtoor Group Jobs in Dubai History
Al Habtoor Group is indeed a successful business in local and international market. In fact, its name has been long associated with dynamic growth and commitment to develop. The group is proud to carry the UAE flag in various cities around the globe. Since 1970, it has been bringing the presence of the UAE in countries such as Vienna, London, Beirut, Budapest, and Springfield, Illinois. The group's hospitality division is likewise operating seven international properties and seven domestic hotels. Some of its properties are located in the UAE, such as Habtoor Palace, LXR Hotels & Resorts, and V Hotel.
Facts & Figures
The company was founded in 1970 by Khalaf Ahmad Al Habtoor
It is one of the most famous conglomerates in the UAE.
The company operates in different sectors.
The group has footprints abroad as well.
The company operates 14 world-class hotels, seven in Dubai and seven in other countries.
List of brands/products/services Al Habtoor Group handles
Divisions
Hospitality

Habtoor Grand Resort
Metropolitan Catering
Waldorf Astoria
Habtoor Palace
V Hotel Dubai
Hilton Dubai Al Habtoor City
Metropolitan Hotel Dubai
Al Habtoor Polo Resort
Intercontinental Budapest
The Ritz-Carlton Budapest
Hotel Imperial Vienna
Hilton London Wembley
Hilton Beirut Mabtoor Grand
Hilton Beirut Metropolitan Palace
President Abraham Lincoln Springfield

Automotive

Al Habtoor Motors
Bentley

Vehicle Leasing
Real Estate

The Residence Collection, Al Habtoor City
The Residences at the Al Habtoor Polo Resort & Club
Hacienda at the AL Habtoor Polo Resort & Club
Al Habtoor Tower
Emirates Oasis Villas
Al Wasl Village
Al Habtoor Business Tower
Dorottya Udvar

Education

Emirates International School (EIS) – Jumeirah

1992: International Baccalaureate (IB) Diploma Programme – ages 16-18
2013: IB Primary Years Programme (PYP) – ages 3-11
2014: IB Middle Years Programme (MYP) – ages 11-16
2014: IB Career-Related Certificates (IBCC) – ages 16-18

Emirates International School (EIS) – Meadows

Publishing
Leisure & Entertainment
La Perle
Al Habtoor Tennis Academy
Al Habtoor Polo Resort & Club
Al Habtoor Tennis Challenge
Dubai Polo Gold Cup Series
Habtoor Polo
What it means to work in Al Habtoor Group
Here are some of the feedback and reviews by Al Habtoor Group employees
HR Coordinator: Each workday will be different
"I have to stay on your toes when I work in HR. One day we may be helping an employee navigate changes to their health insurance while the next you could be dealing with the effects of new laws or regulations.
"I loved the variety and the challenge,, citing new employee challenges that come up regularly as well as updated federal and state statutes as big sources of variety and excitement on the job. Challenges like these can keep the work engaging, no matter how long you're in the game"
Real estate manager: Was good environment
"During my time of work in Al Habtoor Group I was handed over 3 major projects and this was my biggest enjoyment as i could challenge myself and discover my ability to work under tremendous pressure."
Sr. Marketing & Sales Specialist: Excellent workplace for corporate growth
"A great to company to work in Dubai where employees are given an opportunity to grow with an hierarchy. High Salary and suitable timings makes it a first choice to work."
General Manager: It was a commercial laundry and profit center
"I was looking after, production, sales, hiring, training and customer service. It was fun working with this company and I got opportunity to interact with different level of people for negotiation and finalizing deals"
Waitress: The Atrium in Al Habtoor City
"The Atrium it's nice place to come, 4 different atriums , you can find place which you will love, like ZOCO it's Mexico restaurant with nice brunches in Friday, ROSE&CROWN its British pub which has nice promotions , like Brunches, Burger Monday 25aed, Roast Dinner and every day Happy Hour also pool table and darts. Blind Dragon it's karaoke lounge and City Grill with amazing steaks."
Contact Information:
Address: Al Wasl Road, Al Safa 2, PO Box 25444, Dubai, United Arab Emirates
Main Telephone: +971 4 394 1444
Website: habtoor.com