Imagine a hotel experience where you can lounge by the pool, savor international dishes, watch a polo game, or take horse riding lessons. All of these exciting experiences await guests at Al Habtoor Polo Resort (BOOK HERE), a 5-star luxury resort situated in the heart of Dubailand.
Featuring expansive green lawns, swimming pools, restaurants, a polo academy, and a horse riding school, the resort is the perfect place for visitors, polo players, and equestrians alike. It is also home to The Gold Cup, which is the highest handicapped polo championship in the region.
Book a Hotel Stay at Al Habtoor Polo Resort Here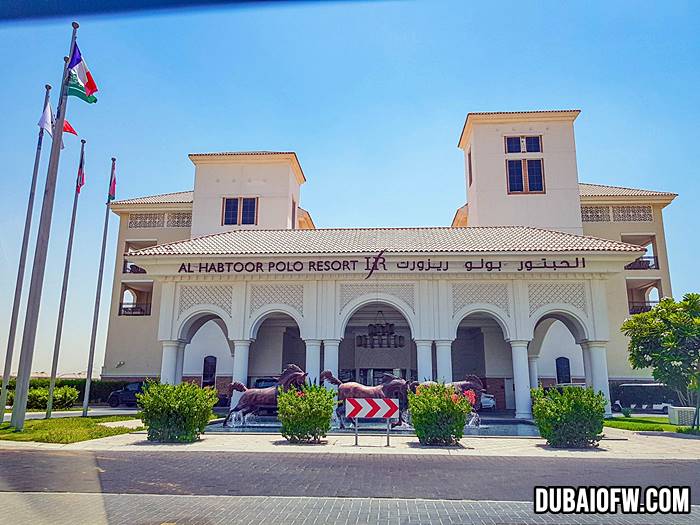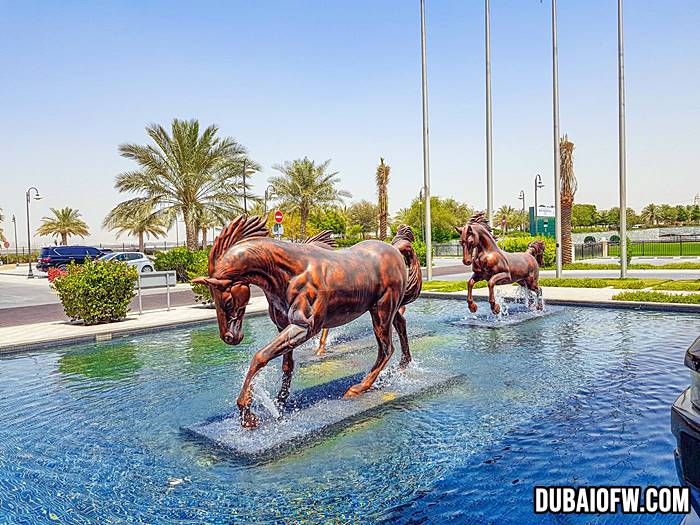 Hotel Review: Al Habtoor Polo Resort Staycation
In case you are wondering what to expect in this hotel resort, you can find a peaceful retreat when you check in here even for a day. Or even if you just drop by one of the restaurants to dine. As the location is a bit far from the city. You can find a serene and calm place to relax.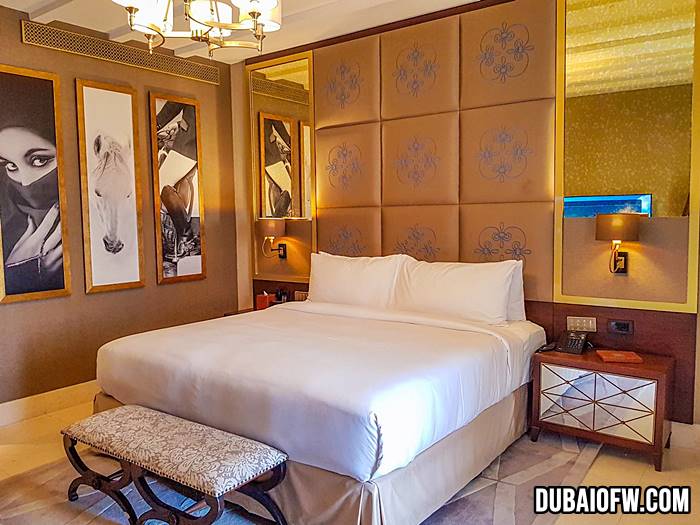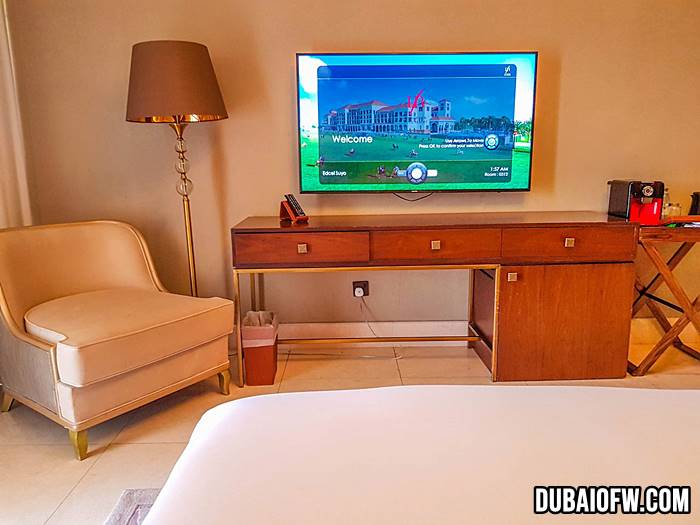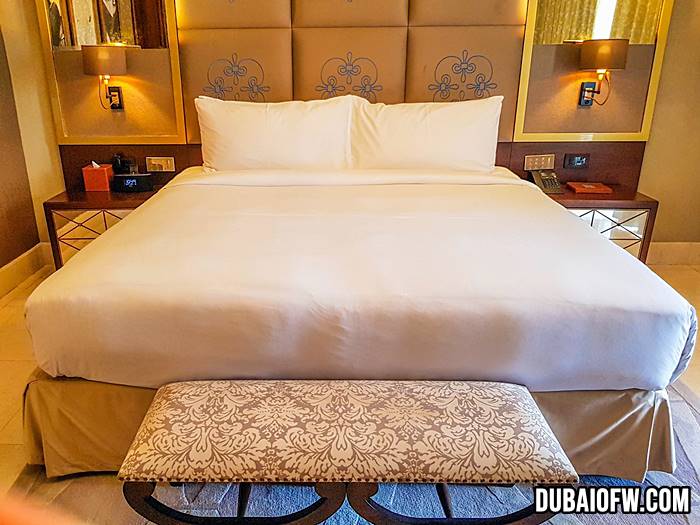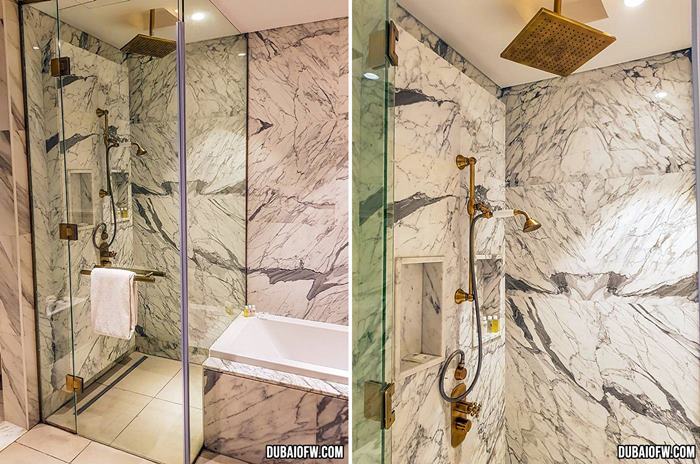 Facilities
Al Habtoor Polo Resort provides the following facilities.
151 Guest Rooms
6 Restaurants and Bars
Swimming Pools
Fitness Gym
Elixir Spa
Tennis Courts
Squash Courts
Polo Academy
Horse Riding School
Golf Driving Range
Children's Facilities
Banquet and Meeting Facilities
Book a Hotel Stay at Al Habtoor Polo Resort Here
Highlights
What can the guests at Al Habtoor Polo Resort expect to enjoy? Here's a quick overview:
Luxury Accommodations. The resort has 151 guest rooms, including 30 suites and 25 villas. Each air-conditioned room comes with a flat-screen satellite TV, high speed Wi-Fi Internet, a private bath with walk-in shower, a mini bar, and other amenities. These rooms also have balconies overlooking expansive, green polo fields and beautiful courtyards.
Variety of Dining Options. Guests will enjoy dining at the resort's restaurants, namely: Andalucia, an all-day dining restaurant serving Mediterranean cuisine; The Grill Pit, which serves juicy steaks; Oasis, an Arabic courtyard lounge offering traditional treats; and Equestrian Lounge, which serves high tea and pastry. They can also head to Polo Bar for some drinks and snacks, or to Horse & Hound, which is a traditional British pub.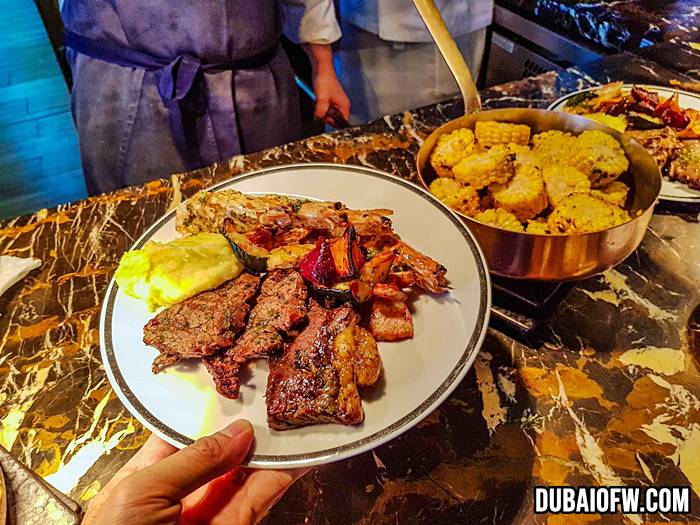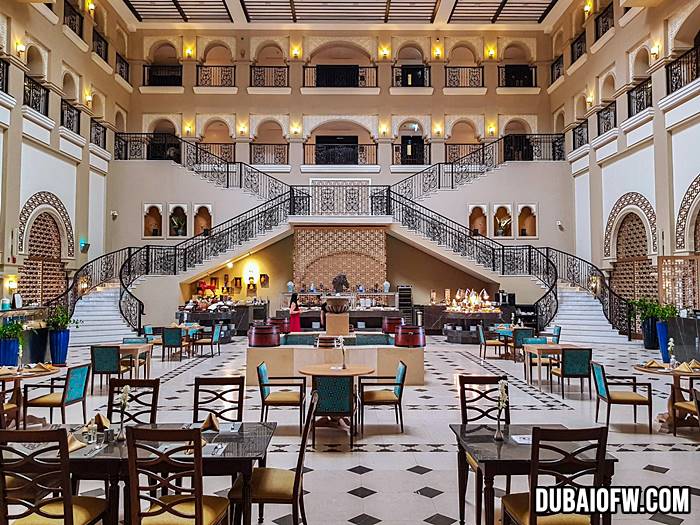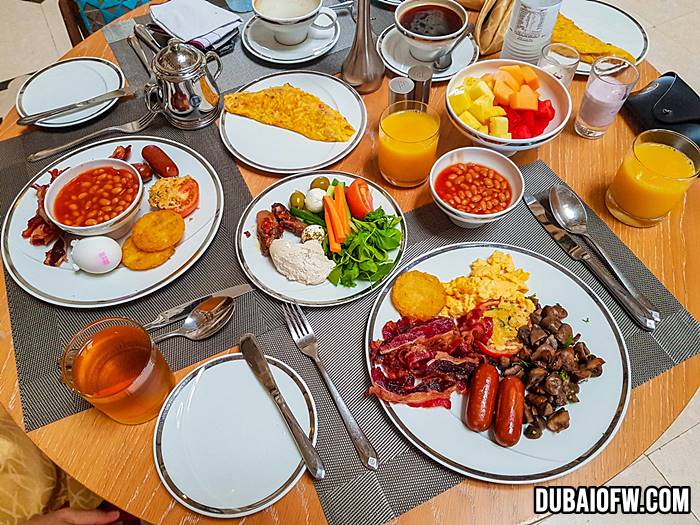 Spa & Swimming. The resort features swimming pools, pool loungers, and a pool-side jacuzzi where guests can lounge all day. For those who need extra pampering, they can head to the Elixir Spa for a relaxing massage.
Fitness & Sports Facilities. Guests can put in some exercise at the fully-equipped Fitness Gym, or enjoy a game or two of tennis, squash, mini golf, archery, and croquet at the resort's sports facilities. As mentioned earlier, there's also a Polo Academy and Horse Riding School for polo players and equestrians, including beginners as well as expert riders.
Children's Facilities. Guests with kids need not worry about their little ones, because there's a Kid's Club where they can enjoy educational activities, plus indoor and outdoor games. There's also a playground and swimming pool just for kids.
Book a Hotel Stay at Al Habtoor Polo Resort Here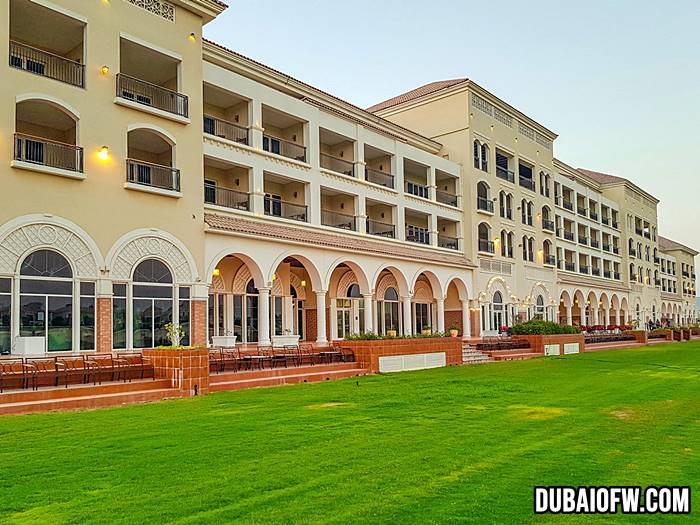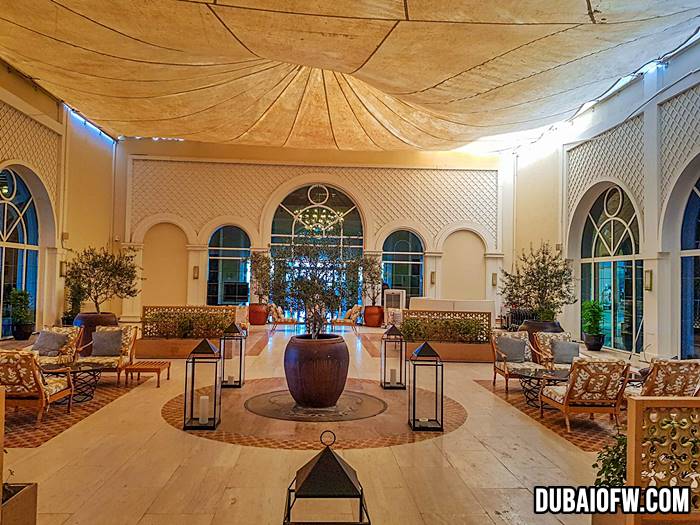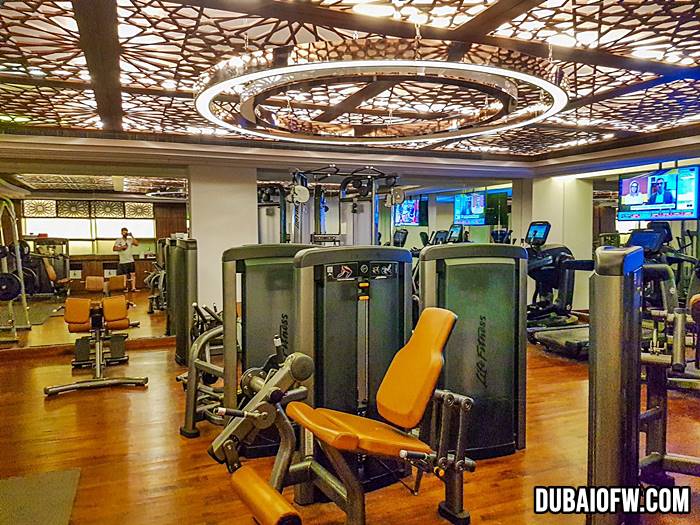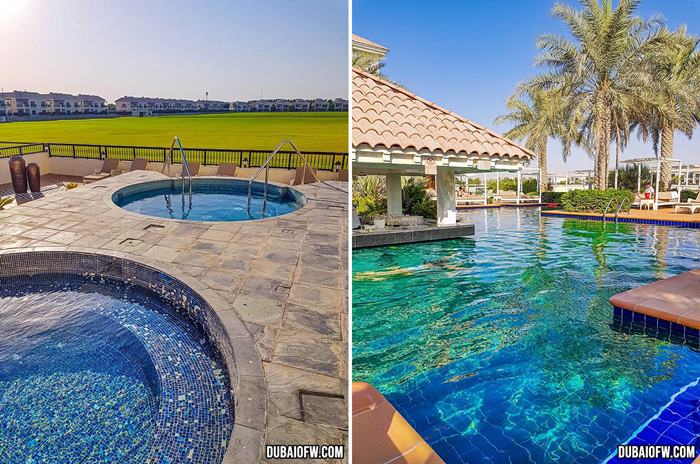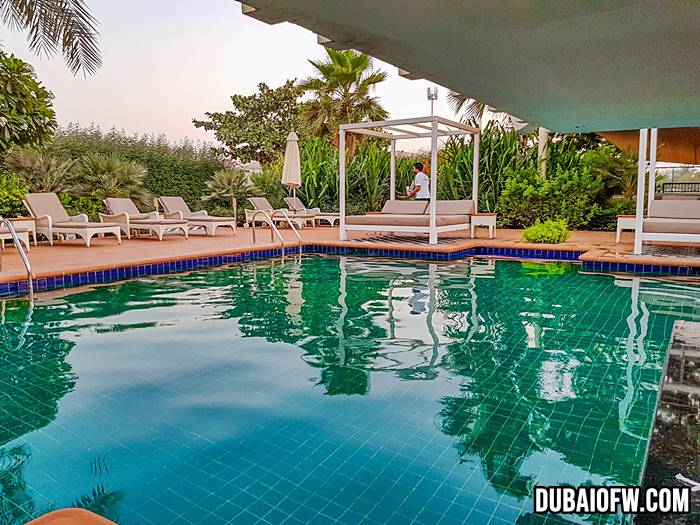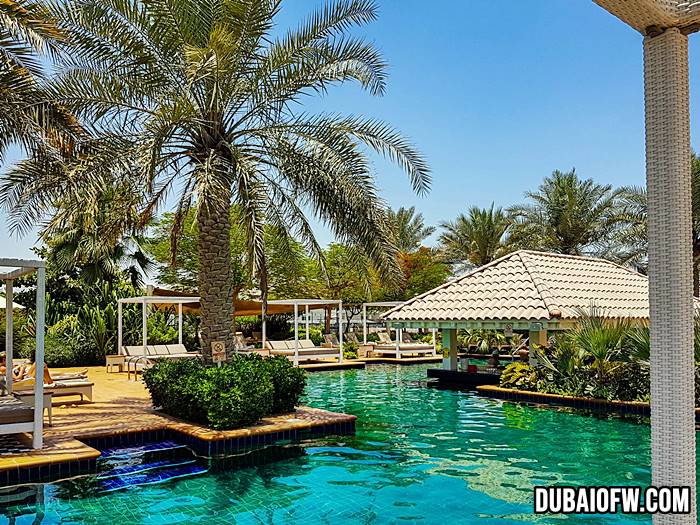 Nearby Attractions
Although guests will certainly enjoy staying all day at Al Habtoor Polo Resort, it's also interesting to note that they can head to these nearby attractions:
The Autism Rocks Arena
Dubai Butterfly Garden
Dubai Royal Camel Racing Club
Arabian Ranches Golf Club
… and many more!
Video:  Al Habtoor Polo Resort
Here is a video of Al Habtoor Polo Resort based on our visit:
Check out this video featuring the luxurious amenities at Al Habtoor Polo Resort, as shared by the resort's official YouTube channel:
Book a Hotel Stay at Al Habtoor Polo Resort Here
Whether you're a polo player, equestrian, or simply a traveler eager to have a luxurious and relaxing staycation, Al Habtoor Polo Resort is definitely a great place to stay. In the meantime, here's a list of exciting things to do in Dubai that visitors shouldn't miss!
Contact Information – Al Habtoor Polo Resort
If you need to make reservations or ask for more information, you can contact the resort through the following details:
Al Haboor Polo Resort – BOOK HERE
Address: Wadi Al Safa 5, Emirates Road 611, Dubailand, UAE
Telephone: +971 4 435 4444
Email: info@habtoorpoloresort.com
Website: http://www.habtoorpoloresort.com/
Facebook: https://www.facebook.com/alhabtoorpoloresort/
Instagram: https://www.instagram.com/habtoorpoloresort/
Google Map Location
Al Habtoor Polo Report is situated in Dubailand, just a 30-minute drive from Dubai International Airport (DXB) and a 15-minute drive from Al Maktoum International Airport (DWC). Below is the resort's location on Google Maps, for your reference: