Aside from sending smartphones to your home country for just AED 65, Korooti has another exciting offer. Members can now send a brand-new TV to their loved ones at affordable prices!
Korooti is a VIP discount card designed especially for overseas workers. Using this card, you can get discounts from hotels, restaurants, and shops abroad and in your home country. Members can also earn points for referrals and get the chance to win amazing raffle prizes!
Become a Korooti Member! SIGN UP HERE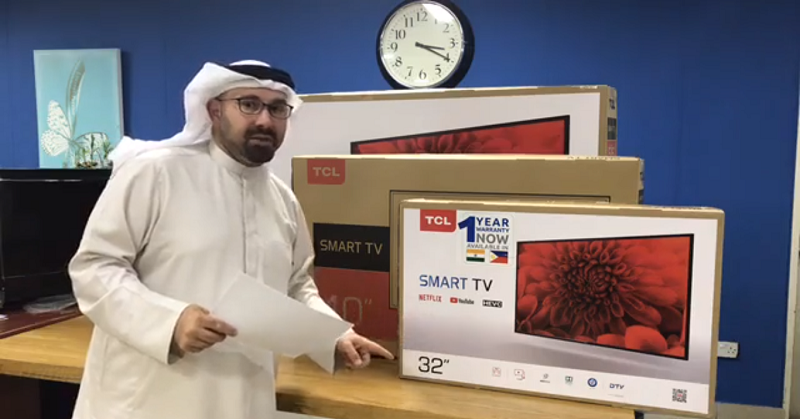 Send a Smart TV to Your Home Country via Korooti
Currently, Korooti is offering to send brand-new TCL Smart TVs to members from India, Pakistan, and the Philippines. This model includes Netflix, YouTube, and other applications.
The price for each TCL Smart TV (based on screen size) are as follows:
Sending to the Philippines/Pakistan:
TCL Smart TV 32 inches – AED 840
TCL Smart TV 40 inches – AED 1155
TCL Smart TV 55 inches – AED 1750
Sending to India:
TCL Smart TV 32 inches – AED 930
TCL Smart TV 40 inches – AED 1265
TCL Smart TV 55 inches – AED 1920
NOTE: These prices include the Smart TV and delivery to your home country. Please be advised that these prices may change without prior notice. Please contact Korooti by calling 042683975 for more information.
Here is a video of Korooti CEO Tariq Farekh inviting everyone to try out the offer:
Meanwhile, please be informed that Korooti has an ongoing Korooti raffle where active members have the chance to win a Mitsubishi Pajero, 100g in gold, or an iPhone! If you haven't signed up for it yet, CLICK HERE to become a Korooti VIP Card holder!
Become a Korooti Member! SIGN UP HERE