Nour Arjaan by Rotana (BOOK HERE)is a luxury hotel in the heart of Fujairah, which is on the eastern part of the UAE. Situated only 800 metres from Fujairah International Airport, its strategic location provides easy access to the city's cultural attractions, things to do, as well as to the open beach!
Also Read: How to Travel from Dubai to Fujairah by Public Bus
Set amid majestic views of the Al Hajar Mountains, Nour Arjaan by Rotana offers elegant yet cozy city living. Whether you're in the city for a few days or longer, this award-winning hotel (Hotel Achiever of the Year 2012) is a top choice for business travellers and tourists alike.
Book a Hotel Stay in Nour Arjaan by Rotana Fujairah Here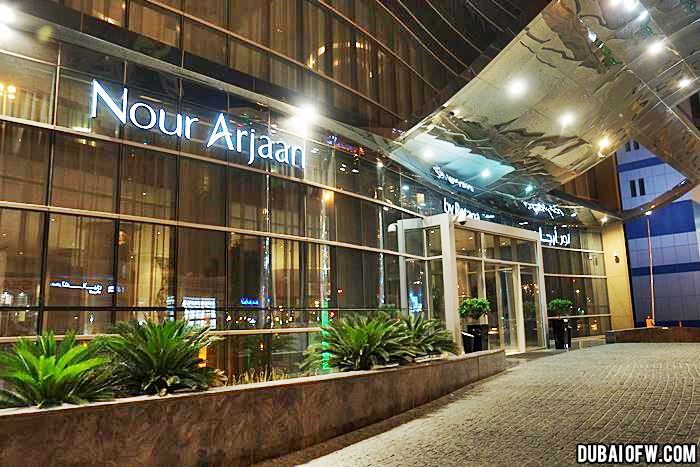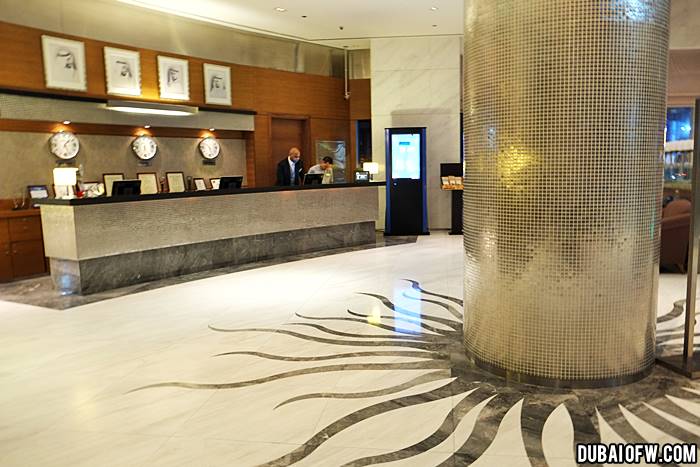 Staycation Review of Nour Arjaan Hotel in Fujairah
The Nour Arjaan hotel is located on the main road in Fujairah so you can expect that it is quite accessible within the busy area of the emirate. Be advised though that even if it may be busy in the area, Fujairah is quite a calm emirate and you can still have a grand staycation even while you're right in the city centre.
Book a Hotel Stay in Nour Arjaan by Rotana Fujairah Here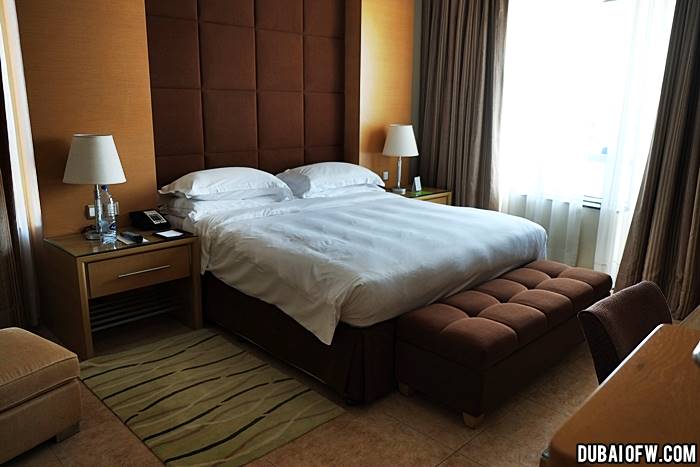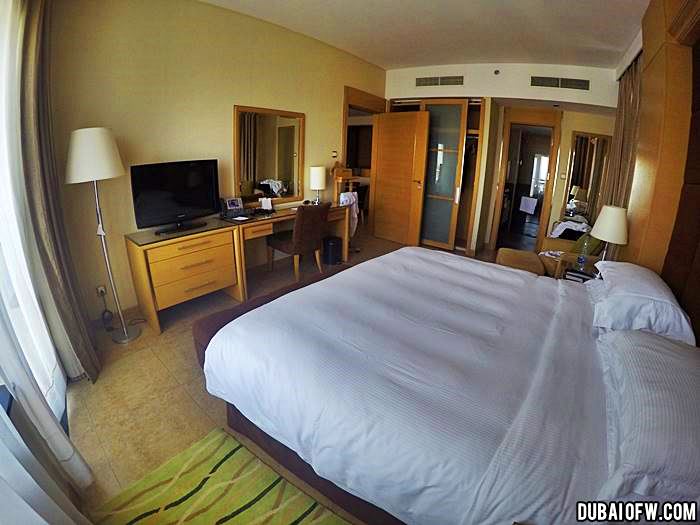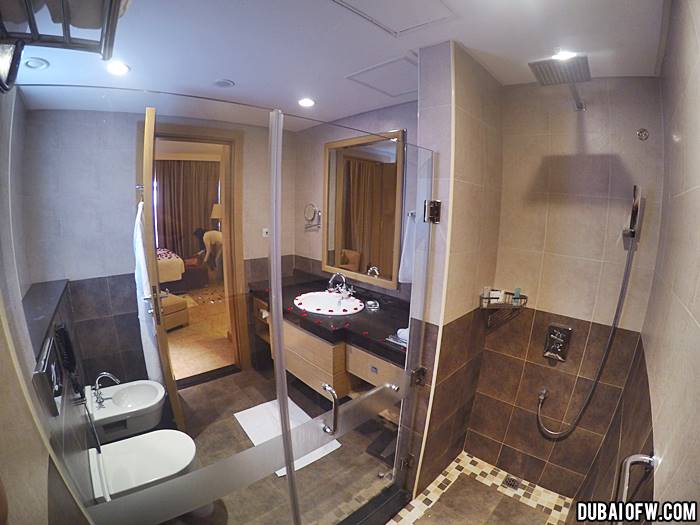 Facilities
Nour Arjaan by Rotana offers the following facilities:
225 Fully-serviced & Furnished Suites
Multifunctional Meeting Rooms
Business Centre
Cafe & Restaurant
Fitness Centre
Wellness Centre
Swimming Pool
Each suite comes with these amenities:
Complimentary Wi-Fi
Multichannel Satellite TV
Fully-equipped Kitchen
Mini Bar
Daily Housekeeping
Laundry & Dry Cleaning
Babysitting Services
Book a Hotel Stay in Nour Arjaan by Rotana Fujairah Here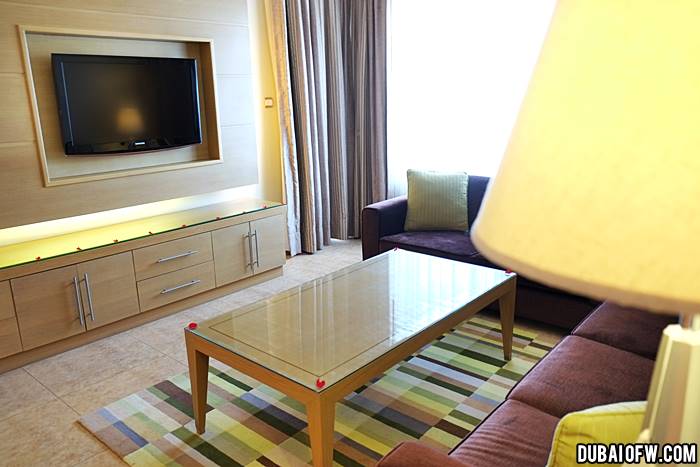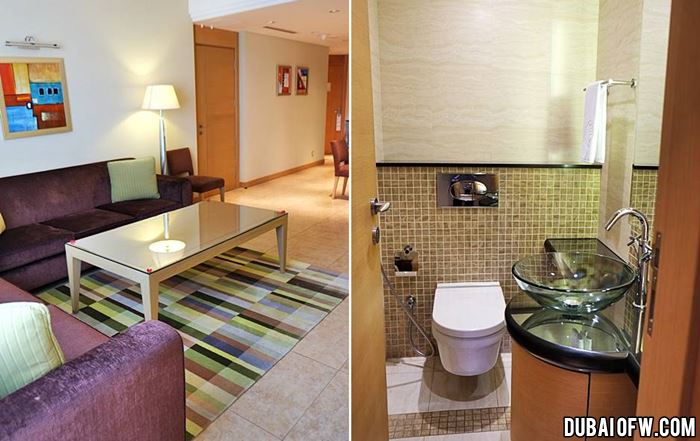 Highlights
Guests at Nour Arjaan by Rotana would enjoy:
Spacious Accommodations. Regardless of size, each suite provides all the comforts of home, including a fully-equipped kitchen, mini bar, and satellite TV. The Classic Studio looks out into a city or mountain view, whereas the Premium 3-Bedroom Suite comes with a private balcony and a separate living room!
Delectable Dining Options. Eager to try some local dishes? The Murjan Cafe & Restaurant serves both local and international cuisines. For your afternoon tea or coffee, head to the Lobby Lounge Cafe and sample their cakes and pastries. Meanwhile, the Aquarius Pool Cafe is a great option for cocktail drinks and light snacks. Of course, if you'd rather eat inside your suite, the hotel also offers in-room dining service, any time of the day (or night)!
Leisure & Fitness Activities. Looking for the ultimate "staycation"? Nour Arjaan by Rotana has a child-friendly swimming pool, fitness centre, and wellness centre. The rooftop swimming pool offers a breathtaking view of the Al Hajar Mountains, Sheikh Zayed Grand Mosque, and the city of Fujairah. On the other hand, the Bodylines Fitness Centre has a fully-equipped gym where guests can work out, while the Wellness Centre has massage rooms, a sauna, and steam room where guests can simply relax all day.
Outdoor Adventures. Through the hotel's Guest Service, those who would like to tour the city can arrange for sightseeing trips, as well as snorkeling and diving activities.
Book a Hotel Stay in Nour Arjaan by Rotana Fujairah Here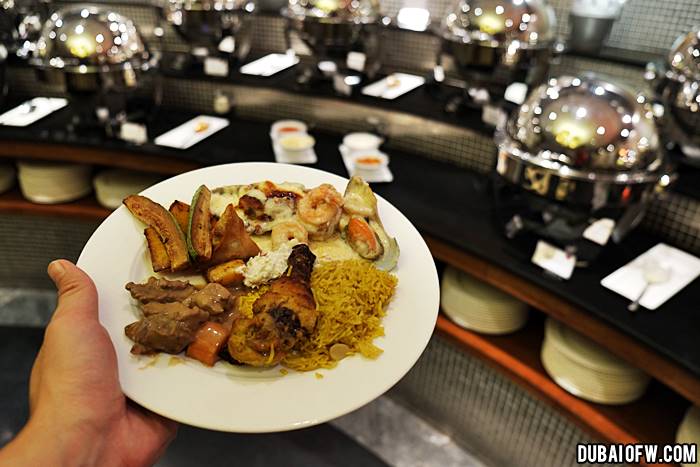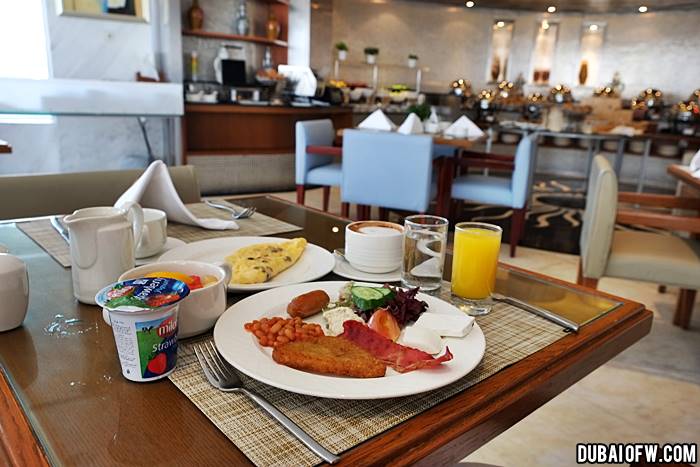 Nearby Attractions
From Nour Arjaan by Rotana, guests can easily travel to these places:
Ain Al Madhab Gardens
Al Hajar Mountains
Al Hayl Castle
Fujairah Fort
Fujairah Heritage Village
Fujairah International Airport
Fujairah Museum
Ottoman Mosque
… and many more!
Book a Hotel Stay in Nour Arjaan by Rotana Fujairah Here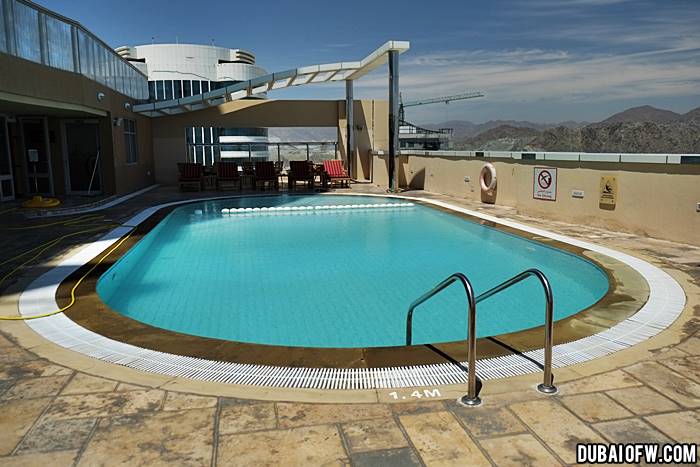 Video: Fujairah Hotel – Nour Arjaan by Rotana
Check out this short video of Nour Arjaan so you can get a better understanding of what to expect from this hotel:
Hotel Information
Hotel: Nour Arjaan by Rotana – BOOK HERE
Type: 5-star hotel
Address: P.O. Box 8899, Fujairah, UAE
Telephone: +971 9 202 5555
Email: nour.arjaan@rotana.com
Website: https://www.rotana.com/arjaanhotelapartments/unitedarabemirates/fujairah/nourarjaanbyrotana
As the hotel's official website says, Nour Arjaan by Rotana is "designed with your comfort and enjoyment in mind." Consider checking in here the next time you travel to this emirate! In addition, be sure to check out these incredible places to visit and things to do in Fujairah!