In today's fast-paced life there could be a number of factors eliciting your mental well-being. Workplace stress is the biggest subsidizing factor to adversely affect not just the mental, but also the physical health of an employee. At the end of the day, stress, anger, frustration to reach home is what we may see among most of us. These occur when extra demands and pressures imposed don't match your resources or your ability to cope or adjust. 
Reasons
Tight deadlines.

Difficult Clients, 

Multiple review cycles of deliverables and inability to adjust with peers and supervisors. 
All the above tops the list of causes which can lead to severe corollary's in the long run. 
Most importantly today's lack of work-life balance in few highly demanding industry also contributes significantly towards maintaining the mental health of the employees. There is just no time or people don't know to utilize time and balance what they do.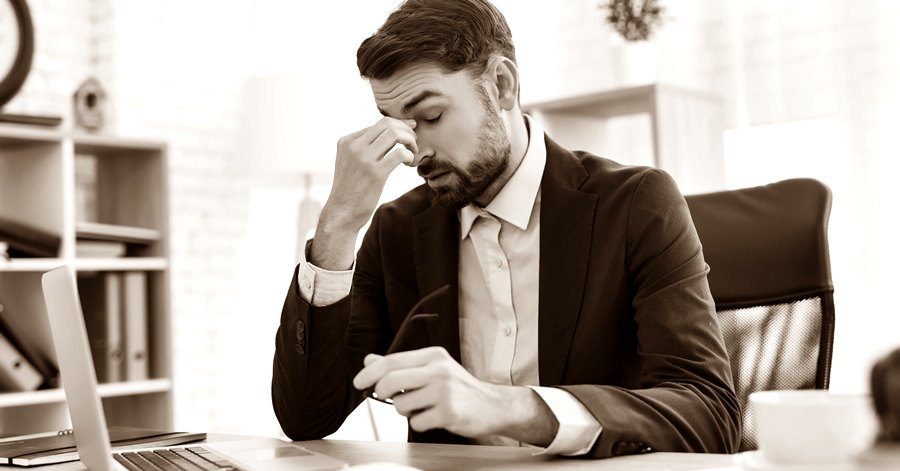 Work is a significant and meaningful feature in life. Most of us spend on an average more than 10 hours at the workplace. While work can provide us with structure, purpose, satisfaction, self-esteem and spending power, the workplace can also be a setting of stress and worry. At times you see your colleagues sitting and even having the most junkiest food on their desk . 
There is a thin line between being passionate about one's work and getting completely consumed by it. Working compulsively and work obsession can also be a manifestation of emotional issues plaguing a person and can escalate to work holism.
Many of us work from dusk to dawn but the job satisfaction is missing. At the end of the day what we all are looking for is to earn and fill our piggy banks taking into consideration the cost of living that is exorbitant.  There are many who are just working for the sake of it rather than losing their job. To add the job market these days is challenging especially during the ongoing pandemic so employees just continue to work till they get a good package to settle down.  Sadly we see many employees who have been made redundant which adds to more stress, frustration and even depression. 
What needs to be done?
Organizations should have right expectations from their employees as too high demands will lead to stress and in turn harm their mental health. 

They can achieve this  by streamlining the operational processes and striking a balance between an individual's aspirations and the company's goals, and thus foster a sense of belonging.

Everyone is motivated by something. When you go to the supermarket, you are motivated by hunger; when you run, you are motivated by the desire to be healthy, etc. So what motivates a person to work? Not just work, but work efficiently and loyally? That depends on that individual's personality. For people with an alpha personality, recognition might be what drives them. Being the best at what you do is worth nothing unless someone is there to see it. For others it could be money, others still responsibility. Many people like to feel needed, like the whole kit-and-caboodle will simply disintegrate without their presence.
What Motivates you?  
Money isn't the only thing that motivates people. To motivate workers you have to know what they want. There are many things that motivate people to work, not just money. 
Businesses need to have a well-motivated workforce or else they will not function properly and to their full potential. Well motivated workers, work harder, are happier, produce more, help a business improve the quality of its products, make your company remain competitive and can mean bigger profits and keep costs down

.

Our Office is our second house and we are working together to  attain the  long term goals of the organization right? So since we are most of the time at work seeing each other's  face every day motivating each other is very imperative. This could be in a form of cracking a pun without offending anyone .Its employee's office and how they deal with it and take care of it. 

When you work a little bit of Fun is also required in order to gain a friendly environment rather than being so occupied and glued in front of the desktop or laptop.  
The bottom line is that there should be a balance in everything that you do at work.  
Office Politics 
You don't have to work in an office to be familiar with office politics. Anyone who has ever had any job, anywhere, knows that the dynamics among those who are part of the work environment play an important part in how a business is run. Apparently office politics is an increasing problem these days. In any company you go there will be some office politics. Rather than avoiding and solving this problem we continue having office politics at work that might not create a pleasant environment at work. Besides causing problems for the individuals who work together, the end result can be far more devastating. Employees and managers who quintessence on the political aspects of work may have less time to pay attention to their jobs.
Office politics is something most people recognize when they see it in action, but find difficult to define. "Office Politics: Do You Play or Pass" defines it as "…the use and misuse of power in the workplace.
In any game, in order to succeed you must know the rules. Office politics can be the most competitive game of all. The stakes are quite high succeed and you get to keep your job or get promoted lose and you may be pounding the pavement looking for a new job.  Remember work is worship. So lets utilize our time wisely with full energy and drive at work and make the most of  it. 
Note: This article is an opinion piece only. If you need assistance at work regarding your situation, please consult your company HR for guidance.
---
About the Author: Mathew Litty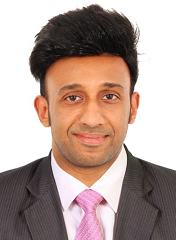 I am Mathew Litty hailing from the South of India, but have been raised in Dubai all my life (36 years). I have completed my graduation in Journalism and have been working in Dubai for 16 years.  I love composing write-ups,  lifestyle stories, community reports, etc. Living in a cosmopolitan city there are lots happening out here and I always love to explore the latest be it personal and business life.
---
Want to become a Contributor?
Want to share an experience? Share your everyday stories, food trips, travel, photo stories, or tips in Dubai to our growing community. More information here – Become a Dubai OFW Contributor!