International airlines accommodating overseas Filipino workers in the Gulf region have been called out by the Philippines' Labour Department to not collect aviation charges for OFWs travelling abroad, as shared in a report by Gulf News.
ALSO READ: Tax Refund for UAE Tourists to Start in Mid-November
Last November 5 (Monday), Labour Secretary Silvestre Bello III revealed that despite earlier requests, airlines continue to charge terminal fees and travel taxes from Filipino expatriates.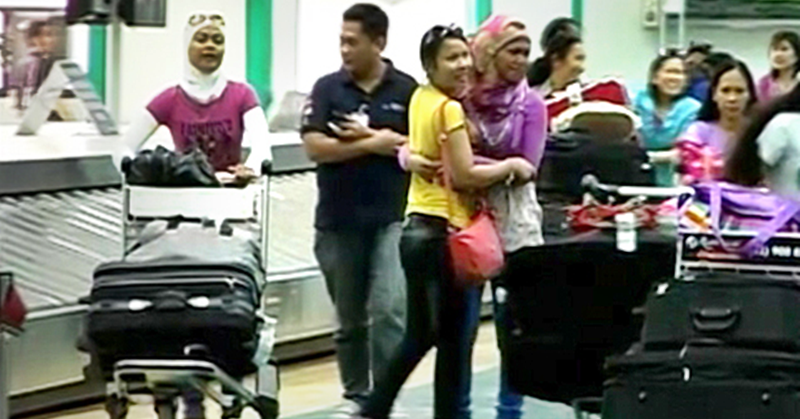 Labour Official Demands Refund of Over AED 30 Million in Aviation Charges
According to Bello, the aviation fees, such as terminal taxes collected from OFWs, have already amounted to 500 million pesos (AED 34 million) since 2015. And this has yet to be turned over to the Overseas Workers Welfare Administration (OWWA), he added.
Last year, the labour secretary has issued an order for several flight carriers, which include the Emirates, Etihad, Qatar Airways, Cathay Pacific, Singapore Airlines, Gulf Air, and Saudia Airlines, among others, to remove travel taxes and airport fees in the tickets issued to Filipinos travelling for work abroad.
Had the exemptions been applied, overseas Filipino workers could have saved AED 200 or at least 5% off the average price of a return ticket to the UAE.
Since 2017, travel taxes amounting to PHP 1,620 (AED 118) have been charged from every economy class passenger, in addition to airport fees amounting to PHP 750 (AED 55), in observance of Philippine laws.
The sustained collection of such fees is considered illegal exaction. For this, involved airlines may be held criminally liable, but the department shall be reminding them of the clause on the exemption of OFWs from these fees, explained Bello.
In response to this, a representative from Emirates told Gulf News that the UAE-based carrier would stop collecting aviation fees from Filipino clients. The exemption from travel fees only applies to expats who hold valid Overseas Employment Certificates (OECs).