My Optimum Nutrition stash just arrived today. As always, delivery from the Sporter Team is always quick. Now I'm able to replenish some protein and other health supplements that I've used up.
I'm a fan of ON's Whey Protein ever since I start hitting the gym in Dubai. This time, I was also able to order other ON supplements. You can check them out below.
———————
Before anything else, I just want to let you know that the Sporter Team has provided a discount coupon code which you can use to get a 10% discount on your shopping cart. Use the coupon code – ST-FX001 upon checkout when you shop at uae.sporter.com.
———————-
Related Posts: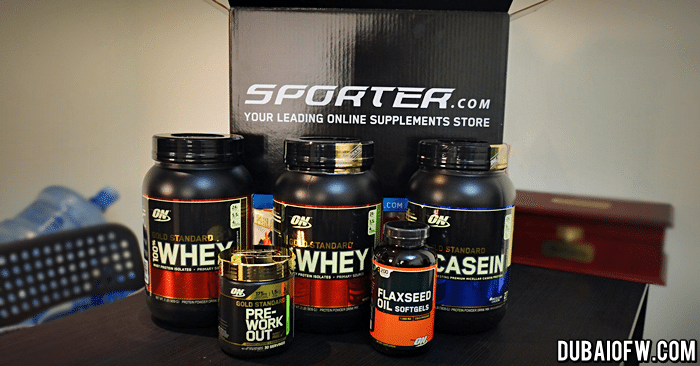 ON supplements in Dubai
Team Sporter Delivery of ON Supplements Dubai
Note: Be advised that information and details posted here are based on the description of the products from the website. These products are not meant to treat or prevent any disease. It's best to consult your doctor/nutritionist for queries.
Optimum Nutrition Gold Standard 100% Whey Protein
I've been using ON Whey Protein for a couple of years and this has been my go-to source of protein after finishing a workout. This is a popular (if not the most popular) product from ON. I like that it has minimal fat and carbs which helps support lean muscle. I ordered two of these as I'll give one I'll give to my brother.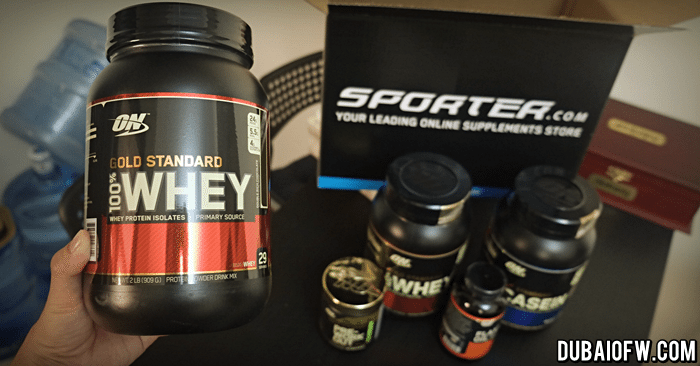 Buy ON Gold Standard 100% Whey here.
Optimum Nutrition Gold Standard 100% Casein
First time to try Casein. I wanted to get this in addition to the whey protein so I can have something to drink before bed time. Casein helps in digesting protein slowly which is good so you can still have your protein fix while you are sleeping.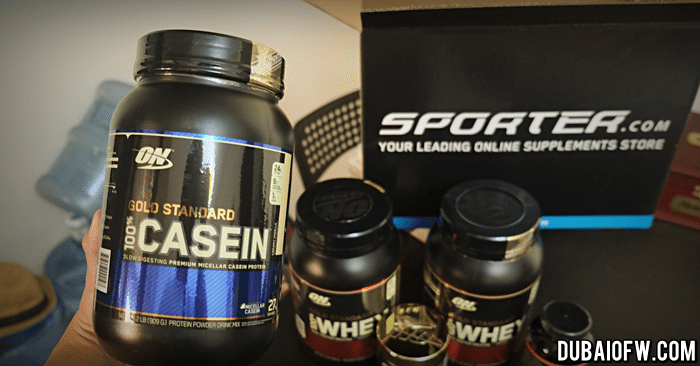 Buy ON Gold Standard 100% Casein here.
Optimum Nutrition Gold Standard Pre-Workout
This pre-workout drink came free when I ordered the ON Casein. Once my pre-workout drink runs out, I'll be using this one next. This unleashes amplified energy, focus, and supports enhanced endurance.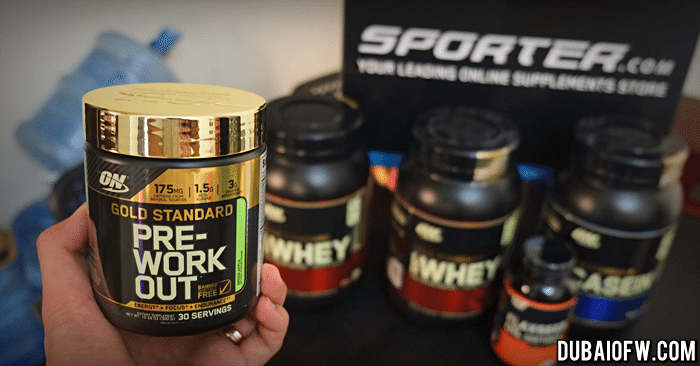 Buy ON Gold Standard Pre-Workout here.
Optimum Nutrition Flaxseed Oil Softgels
I still have some fish oil capsules, so I ordered these flaxseed oil softgels which contains multiple fatty acids, such as Omega-3, Omega-6 and Omega-9, and are extracted from flax seeds. As what I understand flaxseed also aids in weight-loss and boosts heart health.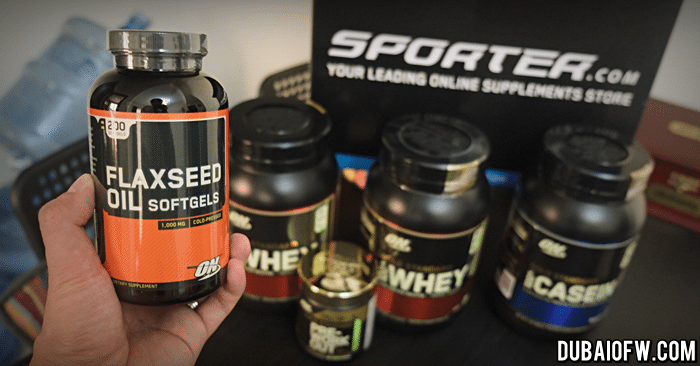 Buy ON Flaxseed Oil Softgels here.
If you are planning to purchase fitness products in Dubai, you can visit the Sporter website as they distribute a variety of supplements and they deliver fast!
——————-
SPORTER DISCOUNT COUPON CODE: Use this coupon code when you buy any item (protein powder, supplements, snacks, etc.) from Sporter.com and you will get 10% OFF your total purchase Apply the coupon code upon check-out! This deal is exclusive to our readers.
ST-FX001