Dubai OFW, although initially intended for Filipinos, welcomes readers from around the world to learn about life in the United Arab Emirates. We post helpful updates and useful articles that provide information to make you aware of what's going on in this side of the country. So in this aim to help everyone, today we share a new feature where we interview expats of other nationalities so we can also get to learn about their stories.
Here's an interview with Joel, an Indian national who has been in Dubai for 6 years. Joel is an NRI which stands for Non-Resident Indian. NRI is a term used by Indian nationals who are working abroad other than their country of residence. This is the equivalent of the OFW (Overseas Filipino Worker) term of Pinoys in the same situation.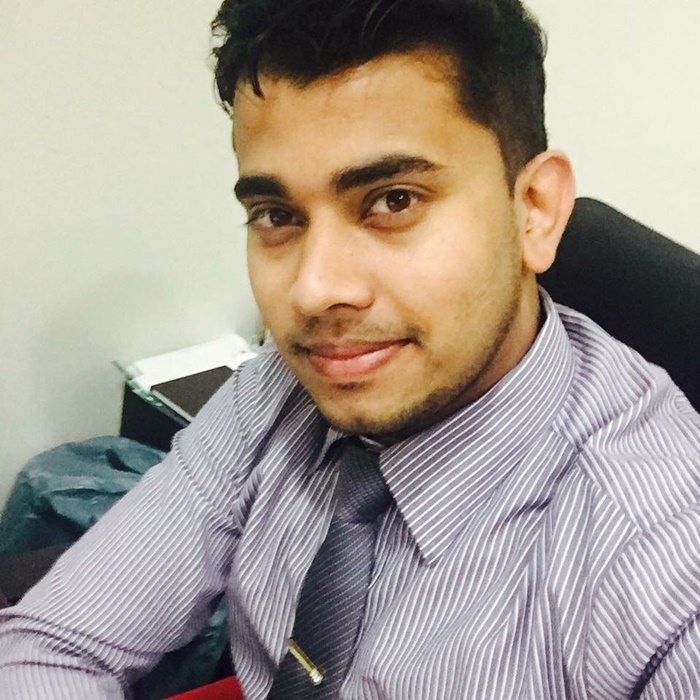 Joel is currently working as part of mall management in the position of HR coordinator.
Non-Resident Indian in Dubai – HR Coordinator
NRI Profile: HR Coordinator
Name: Joel
Education: Hospitality Science & Human Resource Management and Counselling & Guidance
How long in Dubai: 6 years
1. Tell me about yourself. 
Myself Joel Dsouza, 26years, currently working as a HR coordinator part of mall management. My dear ones call me 'Joe'.  I am a Bachelor's degree holder in Hospitality Science. I have also done my Post Graduation Diploma Courses in Human Resource Management as well as in Counselling and Guidance. I have been in Dubai since 2010.
2. Why did you come to Dubai?
Dubai was not my dream city to work but destiny brought me here. I was trying for Western countries to build my career and dreams. Meanwhile, I was selected for a Dubai based company through one of the consultancy in my home town. I did not have other option rather than accepting it as I wanted to earn and support my parents. Now, it has been 6 years and I am in love with this place.
3. What were your previous jobs?
Back in India I was working as a Housekeeping Supervisor for one of the hotel. After some months, I got a chance to be a part of a HR team in another chain hotel at my native place itself.
I came to Dubai in the year 2010, and started to work as a Mall Housekeeping Supervisor for a shopping mall. In the year 2013, I was internally transferred and promoted to HR department as a HR Coordinator .
4. How do you find your current job? Are you happy/satisfied with it?
As mentioned earlier, I was looking for an overseas job through Job Consultancies back in Mangalore (my home town). As I got offer from the mall, I made up my mind to accept it. In the beginning I felt tough to adjust in Dubai as I left my home for first time and it was bit difficult to adjust here considering different life style and food habits. But I had unconditional support from my friends and colleagues which made me more confident to face such problems. As a part of HR team in my company I love what I do and I can say that I am really blessed with all the nice people around.
5. Are you able to save in Dubai? Why/How?
Obviously it's a challenge, but we have to bear in mind that we all here far from our families and home to create a better future. I try to cut down unnecessary expenses and save a little amount each month.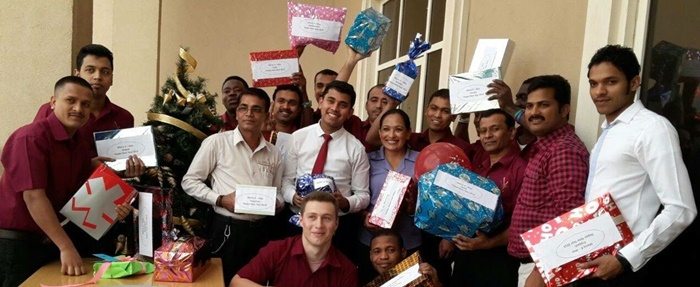 6. Is it difficult to live in Dubai? What are your struggles? What's life like outside work?
Yes, the expenses are just hitting the sky day by day and the daily routine (work to room/room to work) just makes me tired and exhausted. Personally, I try to take all the struggles and challenges in positive state of mind so I can enjoy every moment of my life. During my free time I visit my friends and we go for dining and outings. I also try to keep myself engaged in some activities like writing poems, taking up a new course so I can enhance my personal skills.
7. What do you Like about Dubai?
Expats life in Dubai is mixture of struggle and happiness. The Emirates has more to offer. Every time there is a new project heading up in Dubai. I feel proud to be part of such a developing smart city. I am a person who would like to explore new places and travel whenever my wallet and time permits me!! Being in Dubai, it made me very easy to travel and explore various countries. Secondly, the mixtures of different nationals, their culture, life style and food is another excellent feature about this place.
8. What do you NOT Like about Dubai?
The new kind of penalties and burning summer where even the night time also too hot to hang around.
9. What are your plans in your career/family/future?
I have many dreams in my life.  I have categorized my wishes and goals into two. 1. Long term goal 2. Short term goal.
I want to explore most of the countries with in three years of time. I also want to create a charity fund. These are my short term goals.
My long term goal is (might sound funny) to be a Mayor of my native city.
These are just some aims and wishes whereas I consider each day is a new opportunity to do something great and I try to utilize it to the utmost.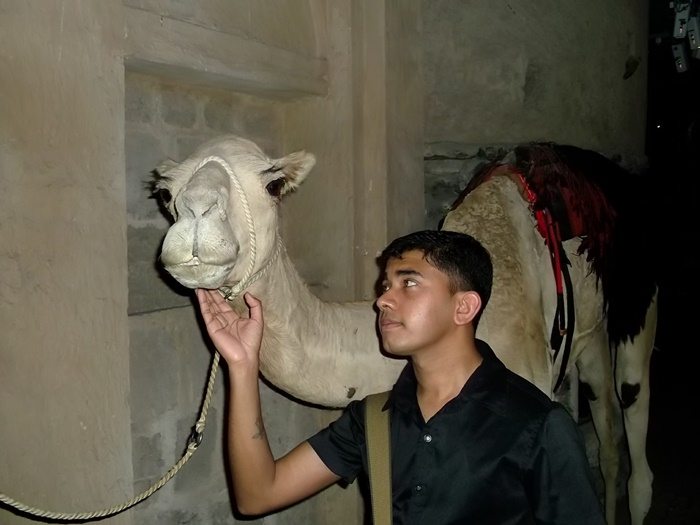 10. You have any tips for your fellowmen when working/finding work/living in Dubai?
Friends, life is full of challenges but your positive state of mind has the power to create miracles. Do not lose your hope while facing difficulties in life. You are the only one who can control the way you think. Make sure you nourish the positive thoughts, and weed out the negative ones. Our outlook on life depends on the way we look at things. The most important things in life are your family, friends, health, good humor and a positive attitude towards life. If you have these then you have everything.
I receive many applications every day from the candidates and its evident that there is a tough competition to grab available jobs. My tips to those who are searching for a job – try your best and leave rest to God, each one of us are destined to be somewhere. Don't be ashamed to start with a small step, one day it will be a ladder of success.
Contact me through Facebook: www.facebook.com/joel.dsouza.9277
Connect me through LinkedIn: https://www.linkedin.com/in/joel-d-souza-98694279
—————————
*Photos provided by Joel.
Are you an Expat in Dubai? Do you want to be featured in this website? Send us an email telling us you want to be featured at admin@dubaiOFW.com and we will send you the set of questions! Let's help others who want to come to Dubai understand what life in the UAE is like through your story.