Power mentor, wealth and life coach, Mr. Chink Positive is coming to Dubai this November for a once-in-a-lifetime life changing event. 48 Hours of Non-Stop Learning in Dubai with Chinkee Tan will take place in City Seasons Hotel, Deira on November 4th and 5th.
The Filipino radio and TV personality, dubbed as Mr. Chink Positive, has been invited to share to his wisdom and share his vision to help people become financially literate and debt-free. He is also an author of top selling books on finances, positive lifestyle and prosperity that sold over 300,000 copies combined. His job as a wealth coach and a motivational speaker has provided him the opportunity to speak to over 1,000 top companies in the Philippines and abroad.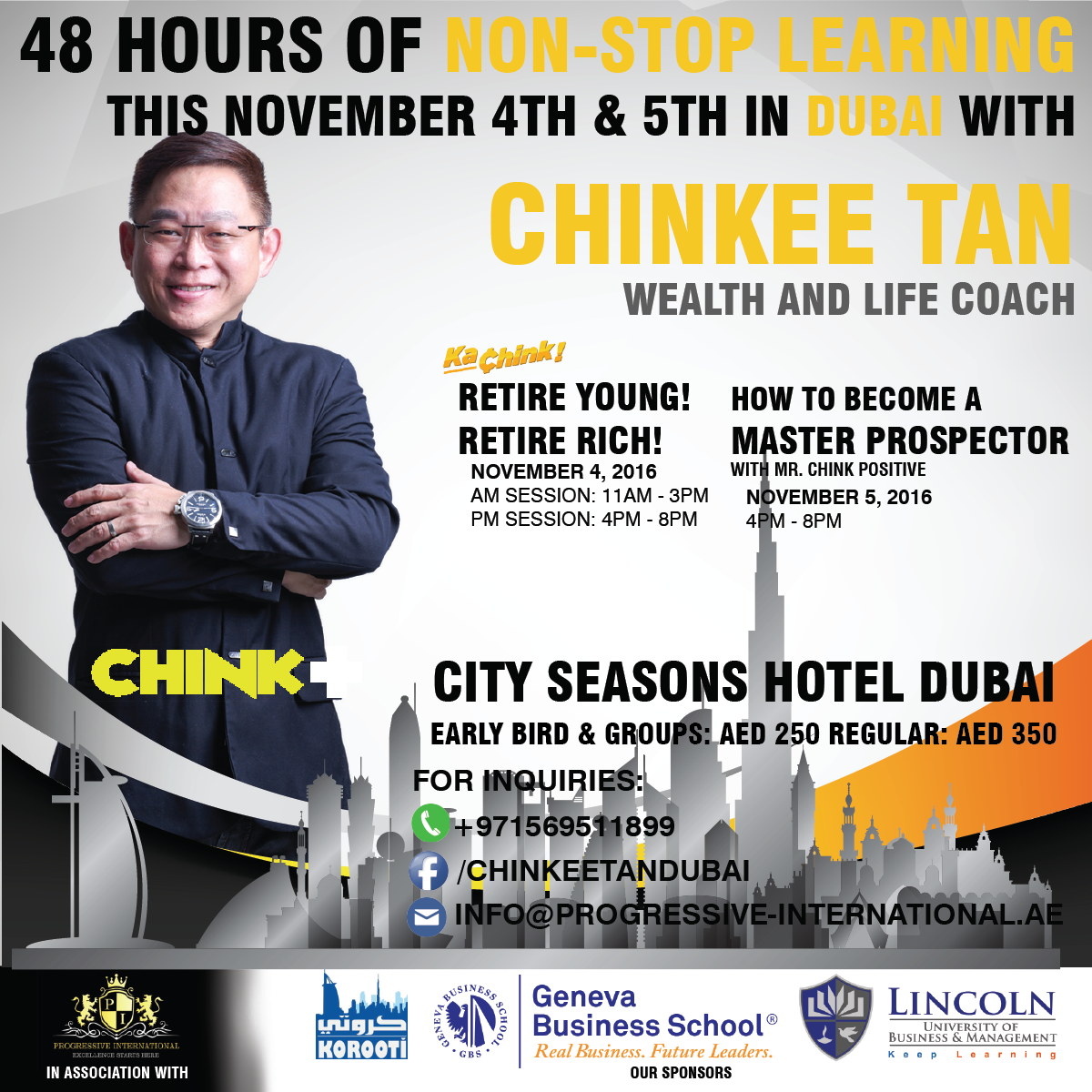 Now he is finally ready to meet the hardworking Filipino community here in the UAE. His seminars called "Ka-Chink! Retire Young! And Retire Rich!" and "How to Become a Master Prospector" will cater to the OFWs in Dubai who wants to be empowered with financial literacy and learn how to save for their future when they retire and decide to come back home to our country.
Tickets for each seminar are priced for AED 350. Early bird and group discount available for AED 250 and will be sold soon on platinumtickets.ae and 73 UAE Exchange outlets.
For more information, visit facebook.com/chinkeetandubai, call +971569511899 or email info@progressive-international.ae