With all the news going around about the novel coronavirus or 2019-nCoV, we cannot help but feel alarmed and even worried for our health. We can only trust that authorities are doing all they can to care for those who are affected, and to prevent further spread of the virus.
In the meantime, we could all use a spot of good news… the first novel coronavirus patient has fully recovered. Yay! And also, aside from addressing the virus problem head on, the Dubai Government has continued its various initiatives, such as the Parking Metres project!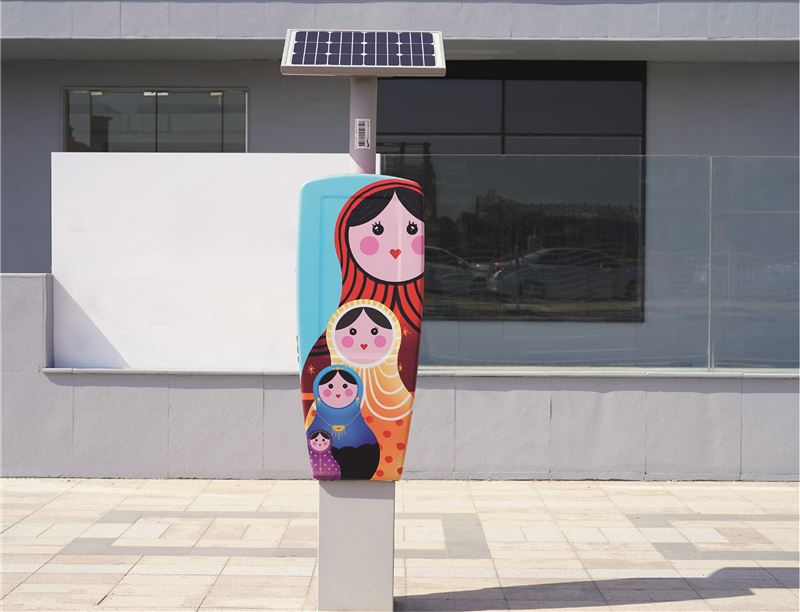 Brand Dubai Launches Project to Revitalise Parking Spaces
The creative arm of the Government of Dubai Media Office, Brand Dubai, has announced the launching of a project to revitalise parking spaces around Dubai. The project is done in coordination with the Roads and Transport Authority (RTA), the Dubai Media Office reported.
The Parking Metres project tapped six Emirati and expat artists to enhance Dubai's public spaces though creative art. Using 15 artworks based on themes of tolerance and diversity, they decorated around 100 parking metres in Al Mustaqbal Street, Dubai Media City, and Jumeirah.
The project is part of #DubaiSpeaksToYou, an initiative seeking to make "unique aesthetic experiences" that help transform Dubai into a canvas for creativity and art.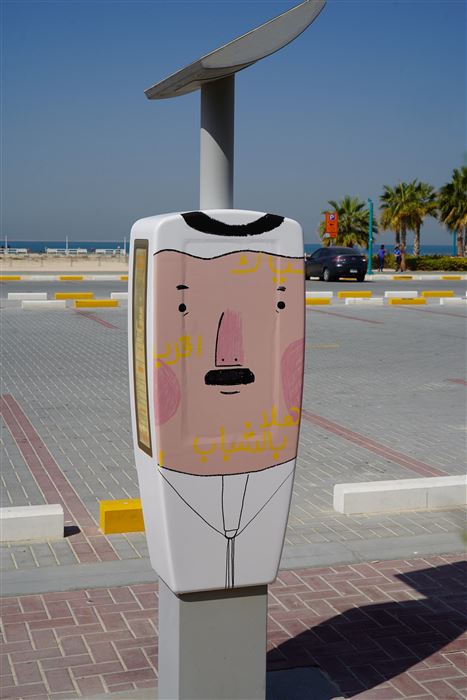 "RTA is pleased to combine its strengths with Brand Dubai to implement a new project that will help reinvigorate the environment around parking spaces," stated Rowdah Al Mehrizi Director of Marketing and Corporate Communications, RTA. "RTA is committed to supporting the vision to convert Dubai into an open air museum that enhances the happiness and well-being of the people of the city."
"We are keen to work with other organisations in Dubai to enrich the creative atmosphere that Dubai offers to both residents and visitors," she added. "Through this project we seek to artistically transform parking spaces so that the public can engage with these areas in new meaningful ways."
The Director also discussed the meaning of the colours behind RTA's new brand purpose, "Make. Move. Transform." The blue colour reflects various "mobility modes" and implies RTA's brand attributes — innovation, reliability, and transparency. Meanwhile, the red colour represents "sovereign services" such as Salik, licensing services, smart applications, and other services delivered via different channels.
"The project, implemented in partnership with RTA, is consistent with Brand Dubai's objective of infusing a new creative vitality into Dubai's urban environment, further enhancing its status as one of the world's most cosmopolitan cities," according to Shaima Al Suwaidi, City Branding Manager of Brand Dubai.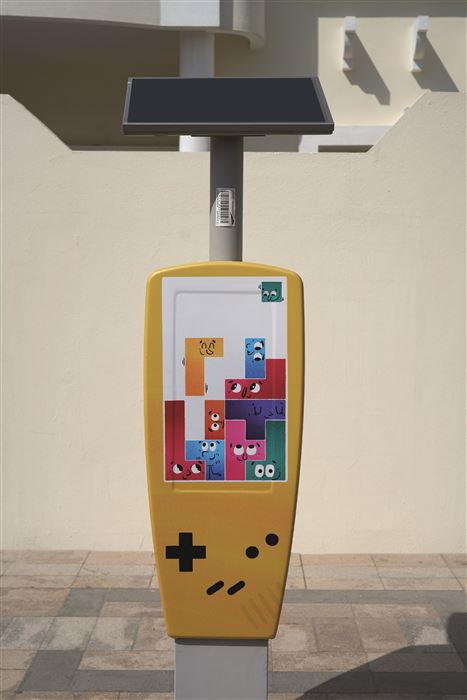 "We seek to create unique artistic experiences that make public spaces in Dubai more vibrant and engaging," she declared. "The project is also part of our efforts to use art to forge a positive identity for various neighbourhoods in our city. We believe such projects can play an instrumental role in inspiring innovation and broadening people's perspectives, while also attracting new visitors and investment into our city."
For her part, Fatma Al Mulla, Project Manager of the Parking Metres project, stated: "We have brought together a group of Emirati and expatriate artists to create a series of art experiences that will highlight Dubai's vision for an inclusive society."
"The experiences have been curated to transport residents and visitors from everyday life into the realm of imagination and beauty," she explained. "The artworks feature motifs and icons that celebrate Dubai's multicultural character, and its identity and values."
The Emirati artists that contributed to the Parking Metres project include Issa Al Noaimi, Reem Al Marri, and Sheikha Fekri. Meanwhile, the expat artists that participated in the project include Dina Sami, Ari Puguh, and Rosanna Lamo-Villanueva.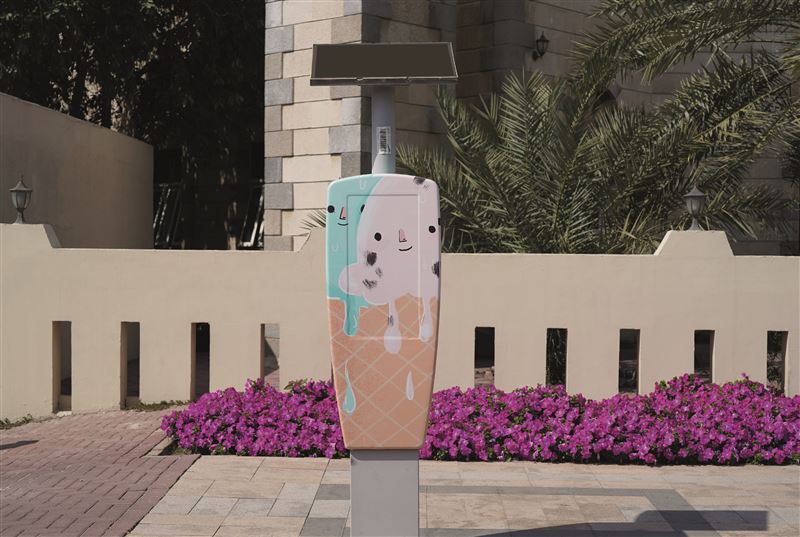 At times like these, we need all the beauty and creativity we can get, as we go about our daily lives! By transforming simple parking metres into works of art, Brand Dubai has created aesthetic experiences for all of us to enjoy. And speaking of art, have you been to Sharjah lately? Here are some pictures from the Sharjah Light Festival that is now ongoing! Be sure to visit these sights while you can!