Applying for a PO Box number in the UAE is not something unheard of among expats in the country. The postal service is managed by the country's official postal operator, Emirates Post. If you would like to rent your own post box, you can do so through the Emirates Post Office. The rates vary depending on the type of service that you want, though. To learn more about your options, be sure to read until the end of this guide.
Since there are no ZIP codes in the UAE, people who use PO Box to send packages mail them through the Emirates Post, which is the only courier company that accepts regular packages. That being said, there are private courier companies like DHL, UP, FedEx, etc. in the emirates. Regular 'snail' mail or package deliveries, however, all go through the Emirates Post, which only processes deliveries using PO box numbers.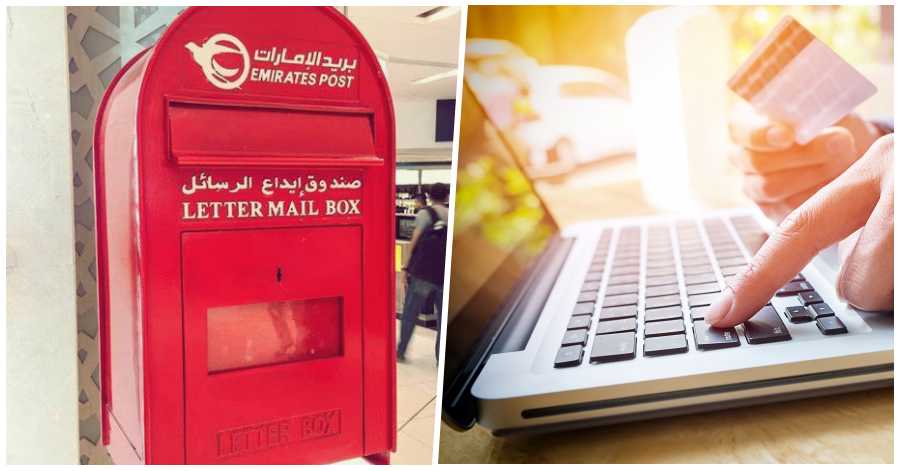 Guide to Applying for a PO Box number in Dubai, UAE
Post offices were first established in 1909 by the Indian Post Office Services, which became the first postal agency in Dubai. In October 1932, the first letter was sent from the post office in the city of Dubai using the facility at the Sharjah Airport. Currently, Emirates Post is the operator of the postal and courier services in the city of Dubai.
What is a P.O. Box in the UAE?
As mentioned, the United Arab Emirates doesn't have a ZIP code or a postal code. Instead, you need to provide a PO Box number in the UAE to receive mail.
You can also apply for a personal post box or a company post box through Emirates Post.
If you're required to provide a zip code, the Dubai Central Post Office suggests using the postal code "00000".
What is the Purpose of a PO Box in Dubai?
If you are a working professional in the United Arab Emirates, then you should provide your company's postal address. This is the easiest way to receive mail in the emirates. With this, you can receive and return mail – something that's essential for residents, most especially expats residing in the country.
On the other hand, if you would like to have a personal post box, then you can apply for one via the Emirates Post.
You can do this by going to the nearest Emirates Post branch and filling out the necessary documents. Or, you can do it online through the Emirates Post's website – www.emiratespost.ae
Emirates Post provides door-to-door courier services and international parcel services at competitive prices. Through their Express and Premium delivery options, customers can get their packages delivered to their door.
Requirements
When renting a private PO Box in the UAE, you'll only need the following:
Cash (at least AED 300 per year)
Emirates ID – this means that only legal UAE residents can rent a post box in the country. Tourists and visitors cannot.
Step-by-Step Process: How to Get a PO Box in Dubai
Renting a personal PO Box number in the UAE is simple, which can be accomplished in seven steps, as follows:
Step 1: Go to the official website of the Emirates Post.
Go to the Emirates Post website at emiratespost.ae.
Scroll through the page then click on the option 'Rent a PO Box' from the menu icons. Here, you can pick whether you'll get a personal or corporate PO Box to rent.
Step 2: Pick the PO Box of your choice.
At this point, you can decide whether you're getting a personal or corporate PO Box.
If you choose to rent a personal PO box, you can choose from either MyBox or MyHome.
MyBox: This service from Emirates Post is priced at AED 300 a year. It provides a post box at one of the Emirates Post's locations. You would need to go to the nearest postal office to collect your packages. Owners have 24/7 access to this facility.
MyHome: The MyHome service, on the other hand, is priced at AED 995 per year. And as part of its features, your mail will be delivered directly at your doorstep on a weekly basis.
Step 3: Register and open your personal Emirates Post Account.
To create an Emirates Post account, go to the Emirates Post website, click "Apply"" then complete the form.
Your virtual PO Box ID will then be used to log in to your Emirates Post account.
Go through the verification process to complete this step.
Step 4: Select 'Rent a PO Box'.
After registering, simply click on the 'Rent a PO Box' button and choose the Emirate and the nearest Emirates Post branch.
To get in touch with a PO Box, select one of the numbers that's available on the listen to list.
Set up your PO Box's expiration date. This will determine the rental fee that will be charged for the duration of the service.
Step 5: Verify all your PO Box details.
You will receive all the details about your PO Box, including the owner's name, the preferred branch, and the post box number.
Step 6: Pick a PO Box Agent.
You can also add an agent to your account, who can handle your PO Box on your behalf. This is free for the first year, but after that, an AED 50 fee will apply.
To process this, you would need to provide the agent's full name, mobile number, and Emirates ID number. You can also upload a copy of their Emirates ID.
Step 7: Settle the PO Box rental Fees.
You will receive an email confirming your payment.
You can also get the key to your PO Box by paying a delivery fee of AED 30. Or, you can visit the nearest Emirates Post branch you've chosen to get the key.
It's important to note that the fees and processes for a corporate PO Box may vary.
Video: Things to Know about P O Box in UAE
Here's a video clip uploaded on YouTube regarding PO Box system in Dubai for your reference:
Frequently Asked Questions
Here are some common questions about PO Box rental in Dubai, UAE:
1. How important is it to get a PO box address?
Unlike in other countries, in the UAE, there are no zip codes. Therefore, all mails will be sent to a PO box address. If your company has a flexi desk, then you should arrange to get your own PO box.
2. How do PO Boxes work in the UAE?
Most residents in the country will have their own private PO Box. However, if you work at a company, then you should check if you can still use the company's PO box. Many companies have a black hole where employee mail disappears after it's sent. This can be avoided by having it collected at a public PO box.
3. What are the uses of a public Post Office Box address in the UAE?
If you have a PO Box address, you can use it to send mail to or from the UAE. You can also order from various online retailers such as Amazon and AliExpress using this address.
4. Can mail be delivered to my personal address from a PO box?
All mails in the UAE will be sent to a PO box address. These boxes are usually placed at various locations across the country. If you have no employees, then you can request the door to door delivery service.
5. How much is the rent for a PO Box in the UAE?
MyBox – Dh300 per year
MyHome – Dh995 per year
6. What are the PO Box Locations of Emirates Post?
Emirates Post has almost 90 branches in the United Arab Emirates. These branches can be found in various locations to ensure that you can always check and retrieve your packages.
7. Where can I find a public PO Box in the UAE?
Most post offices in the UAE have public PO boxes. You may check out the EPG's website for up-to-date addresses and locations.
8. What are the services offered by the EPG?
Advertising and marketing services: unaddressed mail, special edition stamps.
Courier and express mail delivery.
Government services.
Letter and parcel delivery, national and international.
Licence issuing for postal activities.
Money transfer, local and international.
Online, e-services.
Personal and corporate services.
Philatelic services.
Post Office Boxes (PO Boxes) for mail delivery.
Postal and stationery items: stamps, aerogrammes, envelopes, postcards.

Others:

Apps for smartphone use.
EMS Express Mail Service (EMS Mumtaz Post).
Home and office mail delivery.
Letter and parcel delivery timings.
Mail rate calculator.
Online parcel delivery information submission (but still need to bring parcel to post office, and submission reference ignored anyway, tested in 2015).
Track and trace of postal items.
9. What are the other services offered by Emirates Post?
The usual services offered by Emirates Post counters include stamps, letter and parcel delivery, registered letters, and PO Box rentals. However, there are also additional services that can be obtained in certain establishments, such as:
Air Arabia flights booking and ticket purchases (8am to 8pm).
Customer service by email: send complaint or enquiry to the Emirates Post ecustomer service info@empost.ae, they say a reply should be received within 24 hours.
Driving licence: submit your application for lessons and a UAE driving licence in Dubai or Sharjah with Emirates Driving School (450 dhs gets you 6 classes and covers administrative and typing fees).
Driving permit, International: applications (bring passport with residence visa and copy, Emirates ID, UAE driving licence, 2 photos, and AED 150 dhs).
Emirates ID applications.
Express mail delivery (Mumtaz Post or EMS for Express Mail Service).
Ministry of Labour (MOL) labour cards renewals and labour licence applications can be delivered to a post office, along with necessary documents and fees (plus a few extra dirhams for the stamps), and Emirates Post will ship them off to the Labour department for processing. When complete, the applicant can collect them from Emirates Post. A good way to avoid waiting in queues at the Labour Department and wait in a post office queue instead.
Mobile telephone recharge for Etisalat and Du telecoms.
Mobi-Post – mobile post offices to be established for labour camps in the UAE.
Money transfers through Western Union (8am to 8pm), or Empost's own "Instant Cash Global Money Transfer".
Postal items: aerogrammes (AED 2 – any destination), registered envelopes (AED 0.50-1.00), parcel boxes (AED 1.50-3.50).
Postcard Millionaire: buy postcards, send them, and win a million postcards. Or maybe dirhams. Started in 2004, with weekly and 3-monthly prize draws.
Salary payments to workers if an employer sets up an account to do this with Emirates Post.
Shopping: magazines and newspapers, mobile phones, stationery.
SMS Track and Trace service: send your receipt number for an Empost service (registered letter, parcels, application, bill payment, etc) to 7678 (POST) from your mobile phone and you'll get a reply with a status report. If you bought a stamp, don't expect a reply saying "I'm wet" just after you licked it.
Traffic fine payments.
Utilities payments for DEWA, SEWA, and FEWA electricity and water bills.
Summary
There are no homes, offices, or apartment buildings in Dubai that come with a PO Box number in the UAE. Therefore, if you are planning on sending and receiving mail in a PO Box, then you will need to rent one from the Emirates Post.
If you're wondering why is that, well, that's just how things are for residents in the UAE. But the good news is, the application process and the PO Box system in the country are very straightforward and efficient for both personal and company use.
Subscribers can customize the way they receive their mail by setting up their PO Box at a designated location.
Moreover, in an effort to make the renewal of PO Box subscriptions easier, Emirates Post has introduced a system that will allow corporate entities to link their subscription period to the expiration date of their commercial license.
Hopefully, with the help of this guide, you will find the application process for a PO Box via the Emirates Post as straightforward and hassle-free as possible. Also, if you think this guide can benefit your friends or family members, be sure to share it with them!
READ NEXT: LBC Express Cargo & Courier Services Now Available in RTA Smart Shelters
Contact Information
Emirates Post Group Head Office
Address: Marrakech Street, Garhoud, Next to Al Mawakeb School PO Box: 99999 Dubai, United Arab Emirates
Telephone: +971 4 230 3000
Fax: +971 4 214 8884
Website: http://www.epg.ae/
Email: custservice@emiratespost.ae
Google Map Location