For OFWs based in Sharjah who looking for delivery options and courier services, LBC Express has relocated their Sharjah branch from Al Yarmouq to Al Majaz area (in Al Wahda Street) opposite City Centre Sharjah.
ALSO READ:  UAE Remittance Fees on the Rise, OFWs and Expats Feel the Pressure
For the hundreds and thousands of Filipino workers in the UAE, all their hard work and efforts are physically converted in terms of remittances sent to their families back home. It is for this reason that one of the things foreign workers should learn about when starting work overseas is finding the best remittance vehicle that would serve their needs. Other than for sending remittances, delivering and receiving packages are some of the more vital services that overseas Filipino workers avail from in countries such as the UAE and in the Middle East.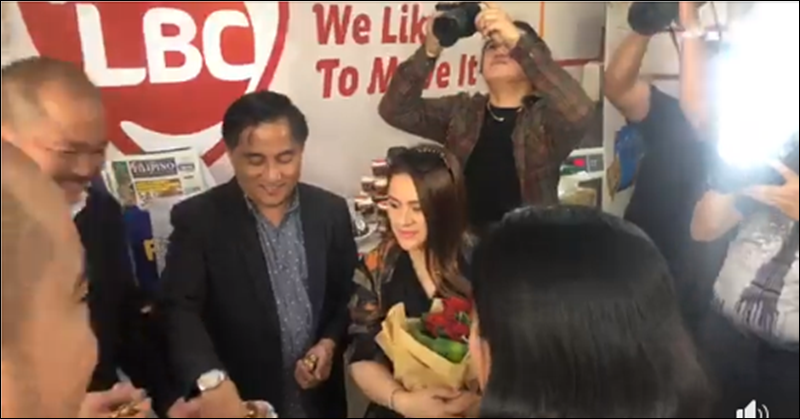 LBC UAE Relocates to New Sharjah Branch
In relation to this, LBC UAE has officially announced its relocation from its Yarmook Branch to a new location across from Sharjah City Center in the Al Majaz area, as shared in an update by the Philippine Business Council in Dubai and the Northern Emirates Facebook Page.
The strategic new branch location is expected to offer all of LBC's core services, which include Sea Cargo Balikbayan Box service with the new Junior Box Bundles, which boasts water resistance, added security, and bigger capacity; its fast and affordable LBC Air Cargo and Courier Service, which delivers to 237 destinations worldwide; and its innovative LBC Document Processing Service, which serves the attested document requirements of Filipinos.
To commemorate the new branch's opening, LBC has made a tie-up with Filipino fastfood chain Chowking for a Ramadan promo, which will run from May 5 to June 15, 2019, wherein customers who will avail of courier, air cargo, and document processing will get a chance to win Chowking vouchers for every transaction and a chance to win a brand new smartphone during the raffle draw on June 16, 2019.
Furthermore, the Ramadan promo is also available at LBC's new agent branch in Al Bada Building, Satwa, near the Satwa Big Mosque.
According to Mark Agalo-os, LBC Vice President for the Middle East, with the opening of a more strategic branch location in the UAE, LBC continues to fulfil its commitment in improving the lives of Filipinos by bridging distances between each other.
The move also reaffirms the brand's promise of "moving the Filipino's hopes and dreams towards a better future," Agalo-os added.
The new LBC UAE branch location is in Shop 1, Al Shamsi Bldg. 2 Ground Floor, Al Majaz, Sharjah, opposite Sharjah City Center.
For more information and inquiries, you may contact the LBC Hotline at 800 522 111 and follow the LBC Facebook page for further assistance.
ALSO READ: 4 Reasons to have Multiple Streams of Incomes for OFWs