Despite earning a reasonable amount of money, most Overseas Filipino Workers (OFWs) are still living from paycheck to paycheck. Sadly, they have been literally struggling financially and trying to make ends meet while working abroad.
While proper budgeting cannot be underestimated, most modern-day heroes have now realized the benefits of additional streams of income to cover monthly expenses. The truth is building multiple streams of income is no longer a luxury, it has become a necessity.
Also Read: How to Get a Credit Card if your Salary is Below 5000 AED
However, not many OFWs have side gigs, and some don't see the point in finding ways to make extra income. In addition, some are too occupied with their regular employment and think making extra money is impossible to achieve as they don't have skills and time.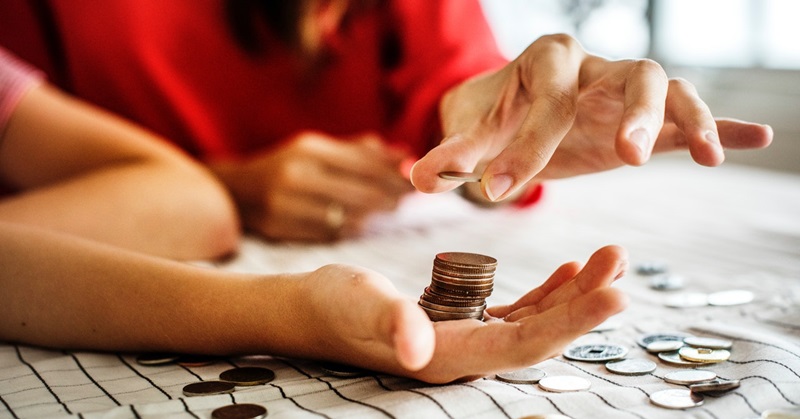 But why do you need to have a multiple streams of income? I believe spending money wisely and making extra income can positively impact your financial life. Let me give you some great reasons why an OFW like you should be more creative and resourceful in making extra money while working abroad.
1. To offset the rising cost of living
One obvious reason why an OFW needs to have an extra income is because of inflation. There is no doubt even our OFWs can experience the rising cost of goods or commodities, including services brought by economic factors such as the inflation rate. How does an inflation affect the ordinary OFWs? As an OFW, although you are residing abroad, the inflation rate in the Philippines can indirectly impact your remittance.
In other words, the thirty thousand pesos you have sent regularly to your spouse may no longer be enough to cover the increasing expenses of your family back home. This is the reason why having an extra income can make a huge difference in your budgeting. Regardless of the currency you received or the country of which you are based, having multiple income of streams can definitely offset the rising cost of living and ultimately  ease your financial burden.
2. To pay off your debts faster
Unfortunately, most OFWs are in bad debts despite of being employed in a best highest-paying job abroad. One common reason why they are in debt is due to mismanaging finances and lack of financial goals. When I say bad debt, it refers to consumer debt such as credit card debts that have been used to purchase stuff.
One effective strategy to pay off your debt is to reduce unnecessary expenses while at the same time learning how to make extra income. Needless to say, doing so can pay off your debts quickly and avoid unwanted financial distress if you have an extra income.
3. To broaden your connection and hone skills
Making an extra income can provide opportunity to network and broaden your connection with people of similar interests. Obviously, you will need to figure out your skills and evaluate the needs of the people around you if you want to add streams of income. These can be direct selling or online, food business, tutoring, money lending, blogging and many more.
In addition, it can also help you to hone your skills and talent. For instance, it takes creativity and good communication skills if you are planning to sell products on-line. You might also ask some freelancing jobs from your office-mate such as photography, editing, tutoring, virtual assistant work, etc. Since making multiple streams of income requires connection and skills, you must never stop learning and finding available opportunities within your reach.
4. To build an emergency fund
Most OFWs don't have emergency fund. It's tough to set aside a regular portion of emergency fund from your monthly income especially when your expenses are high. Naturally, you would prioritize sending money remittance to your loved ones and paying off utility bills before saving for emergency fund.
But if you have an extra source of income aside from regular employment, you will have a better opportunity to build a reasonable amount of emergency fund while working abroad. If you are willing to make extra money on top of your full-time job, there are many ways to explore options how to have multiple streams of income.
Final thoughts
While there are plenty of ways to earn extra money, you need to consider whether they are legitimate and will not take advantage of other people.  I am sure you don't want to put yourself in a situation where you will get involved with fraudulent business schemes which you will regret later on.
In addition, make sure your work-life is balance. Do not forget to maintain your good health as this is your asset. Also, make sure you still have the time for your loved ones. After all, real happiness is not just about pursuing wealth, but trusting God's providence regardless of your financial condition.
And my God will meet all your needs according to his glorious riches in Christ Jesus. —Philippians 4:19
________________________________
About the Author

JUN AMPARO is the author of OMG! OFW's Money is Gone: Practical Tips on How to Be Wise with Your Hard-earned Money. He is also a founder of www.richlyblessedtoday.com, a blog about financial education dedicated to fellow OFWs. Presently, he's writing his second book about marriage relationship.
________________________________
Share your thoughts. Contribute an article to DubaiOFW.com
Want to publish your experience? Share your everyday stories, food trips, travel, photo stories, or tips in Dubai to our growing community. More information here – Become a Dubai OFW Contributor