It's that time of the year once again when many Muslims from the UAE and all over the world, will go forth on a journey to the Mecca as an expression of their faith based on the teachings of Allah.
During this trip, as it is basically still a form of travel, there are certain reminders for pilgrims that need to be observed to ensure their health and safety throughout this once in a lifetime experience and expression of their faith in the religion they were brought up to or have embraced.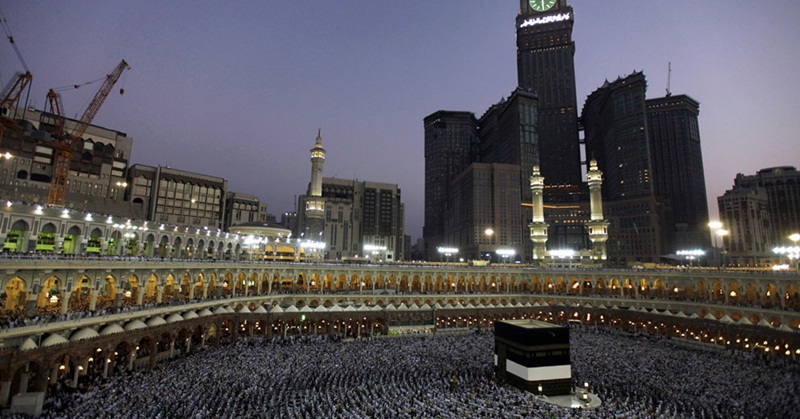 Health Authority Issues Reminders for Pilgrims from UAE for Hajj Trip
As part of the Dubai Health Authority's (DHA) on-going health and happiness campaign, experts from the authority reminded pilgrims to seek proper medical consultation and check-up before their Haj travel, as shared in a report by the Khaleej Times.
According to Dr Badria Al Harmi, director of public health protection department at the DHA, "The most important step for any Hajj pilgrim is to avail of the necessary vaccines. Ideally, the vaccines should be taken four weeks prior to travel. Every pilgrim should also visit their family medicine doctor six to four weeks prior to travel, especially if they have chronic diseases such as diabetes."   
Here are some useful reminders for our Muslim brothers and sisters who will embark on this trip:
Get timely vaccination.
Getting a shot of meningococcal vaccine is a must for all pilgrims. You may also take the flu vaccine, especially for those who are above 65 years of age, under 12 years old, pregnant, living with cancer or terminal illnesses, as well as people with chronic diseases such as heart disease, kidney disease, diabetes, or respiratory disease.  Of note, the pneumonia vaccine is recommended for immunocompromised patients, the elderly and those with chronic diseases.
Bring your medical reports, prescriptions, and medications.
Anyone who is living with a medical condition for which they are required to take medications should consult a doctor between four to six weeks prior their travel. The reason for this is that the doctor may recommend a change in dosage, medication or care plan depending on the current medical status of the patient so it's always best to seek medical consultation before the pilgrimage.
Diabetics must keep their sugar sources on hand.
Diabetics going on long travels are at an increased risk for hypoglycemia (low blood sugar levels). In line with this, diabetic pilgrims or travellers must still monitor their blood sugar levels more frequently, and they should also carry some type of sugar source to treat hypoglycemic (low blood sugar) episodes. Similarly, patients should always take their medications on time to avoid hyperglycemia (high blood sugar), and to take note of proper medication storage guidelines.
Prevent the spread of germs and infection.
Since the pilgrimage will bring travellers to many different people from all walks of life, it's important to maintain hygienic practices such as avoiding the use of shared prayer mats and touching one's eyes, nose or mouth without washing hands.
Maintain proper hygiene and stay hydrated.
At the end of Hajj, some men shave their heads as part of Islamic customs. However, this practice may also result to certain infections such as through the use of non-sterile blades which can transmit blood-borne infections, such as hepatitis B among others. Furthermore, during and after the pilgrimage, it is important to rest and drink lots of fluids to help the body recover.
While these reminders may seem simple and rote, there is value when we pay heed to them, especially when we're engaged in an event or activity where we pour in much of our time, energy, and attention.
ALSO READ: [WATCH] Here's How People in UAE Celebrate Eid Al Fitr