We would like to remind everyone to please make sure that you successfully tap your NOL card when you ride the public bus. RTA Public Transport Agency is cracking down on malpractices of commuters when riding theses RTA buses.
In January this year, there were 878 violations of fare payment evasion. This is an improvement compared to last year were there were 1248 violations reported. In February this year, over 1107 violations were reported compared to 1159 on the same month last year.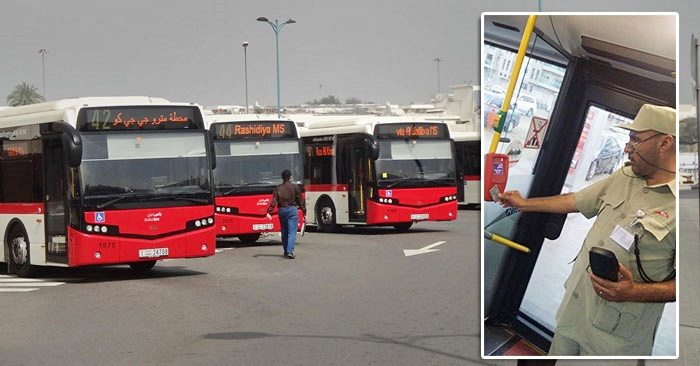 make sure to tap your NOL card in the public buses
RTA Reinforces Inspection on Public Transport Violations
"RTA's Public Transport Agency reported a series of violations and malpractices such as fare payment evasion on the part of public bus riders during last year. Some of the offences relate to bus drivers as well as users of public bus facilities such as bus stations and air-conditioned shelters." said Abdullah Al Mahri, Director of Transport Activities Monitoring at RTA's Public Transport Agency.
Most Common Violations 
It's been reported that the most recurrent offences pertain to the use of public transport means & services, entry/exit of paid zones without paying the applicable tariff, and eating/drinking in restricted areas.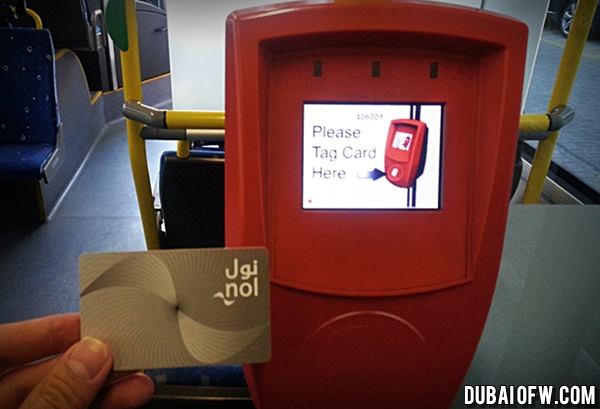 tap that NOL card, see to it that you see the 'check-in' green screen. don't rely on the sound only
AED 200 Fine for Non-Payment of Bus Fare
There is a Fine of AED 200 when you are caught not paying your bus fare. Again, we would like to request commuters to make sure that the card is read by the machine. More than the Fine, making sure that we've paid for our fare is the right thing to do. For a full list of RTA Public Transport Fines, kindly read this article – List of Fines in RTA Dubai Public Transport