Sharaf Exchange LLC is a part of Sharaf Group and was established in the year 1996. They have been providing services like money exchange and money transfers to companies or individuals for over a decade. Sharaf Exchange's aim is to provide business growth for its clients or customers by providing excellent financial services.
Also Read: List of Index Exchange Branches in UAE
With their broad network of branches that are strategically positioned at major public places and high-end streets like airports and malls, they provide a wide range of choices with competitive rates in currency exchange and remittances. We have gathered all the nearest branches based in the UAE for your reference.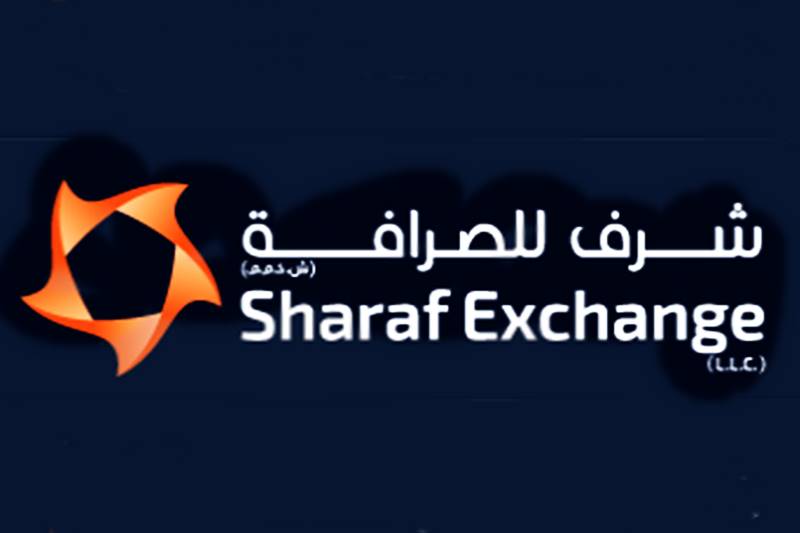 If you are looking for a specific Sharaf Exchange branch near you, please check out this directory listing of the office address, working hours, and contact information we've posted in each emirate below.
Sharaf Exchange Abu Dhabi Branches
ICAD Branch
Address: Bldg of H.H. Omar Bin Zayed Al Nahyan, Shop No. 9, Ground Floor, Opp. to ICAD, Musaffah, Plot No. 84,
Musaffah Area M-40, Abu Dhabi
Working Hours: Saturday to Thursday: 9.00 am to 10.00 pm; Friday: 9.00 am to 11.00 am – 2:00 pm to 10 pm
Email: icadbr@sharafexchange.com
Phone: 025511991
Fax: 025511833
Mafraq Branch
Address: Al Mafraq workers city, Plot F2C1, Baniyas, Abu Dhabi
Working Hours: Saturday – Sunday: 8:30 AM – 11:00 PM
Email: mafraqbr@sharafexchange.com
Phone: 02-5845890
Fax: N/A
Sharaf Exchange Dubai Branches
Head Office
Address: Sharaf Building, Opp. Ramada, Mankhool Road, Dubai-UAE
Working Hours:
Email: feedback@sharafexchange.com
Phone: 04-3554560
Fax: 04-3594615
Al Qusais Branch
Address: Shop No – 6, New Obaidullah Building, Amman Street, Al Qusais Dubai, UAE
Working Hours: Saturday to Thursday: 8.30 am to 11.00 pm; Friday: 8:30 am to 11:30 am & 2:00 pm to 11.00 pm
Email: qusaisbr@sharafexchange.com
Phone: 04 – 2272861
Fax: N/A
Al-Aweer Branch
Address: Sharaf Exchange Shop No. G15, Union Co-Op Society, Al Aweer, Near Fruit and Vegetable Market, Ras Al Khor, Dubai – UAE
Working Hours: Saturday to Thursday: 8.00 am to 10.00 pm; Friday: 3.00 pm to 10.00 pm
Email: aweerbr@sharafexchange.com
Phone: 04-3200693
Fax: N/A
Bur Dubai Branch
Address: Sharaf Exchange Bldg. of Sharaf, Opp. Ramada Hotel, Mankhool Sreet, Bur Dubai-UAE
Working Hours: Saturday to Thursday: 8.30am to 9.00pm; Friday: 9.00am to 11.30am & 4.30pm to 9.00pm
Email: burdubaibr1@sharafexchange.com
Phone: 04-3868092
Fax: N/A
Deira Branch
Address: Sharaf Bldg, Shops(1,2,3), Al Musalla Road, Naif Area, Deira, Dubai – UAE
Working Hours: Saturday to Thursday: 9.00am to 9.00pm; Friday: 5.00pm to 9.00pm
Email: deirabr@sharafexchange.com
Phone: 04-2729888
Fax: N/A
Deira City Centre Branch
Address: TW27, Ground Floor, Deira City Centre, East Court, Parking 3
Working Hours: Sunday to Wednesday:10:00am to 12:00 pm; Friday to Saturday: 9.30 am to 11.00 am
Email: dccbr@sharafexchange.com
Phone: 050 525 2972 , 055 178 5821
Fax: N/A
DIP Branch
Address: Shop No 02, Plot No 598-1306, Carawan Super Market, DIP
Working Hours: Saturday to Friday: 9 AM to 10 PM
Email: dipbr@sharafexchange.com
Phone: 04-8877235
Fax: N/A
Dubai Airport T2 Branch (Departure)
Address: T2 Departure Hall, Pre Check-in, Landside Dubai Int'l Airport, Terminal 2, Departure Hall, Dubai – UAE
Working Hours: 24 Hours
Email: t2depbr@sharafexchange.com
Phone: 04-2951186
Fax: N/A
Dubai Airport T1 Branch (Arrival)
Address: Airport, Terminal 1, Arrival Hall, Rent a Car Area, Terminal 1, Bldg No.1, Dubai, UAE
Working Hours: 24 Hours
Email: airportbr@sharafexchange.com
Phone: 04-2200511
Fax: N/A
DWC Al Maktoum Airport Branch
Address: DWC, Passenger Terminal Building Arrivals, Al Maktoum International Airport, Ground Floor, Jebel Ali
Working Hours: Saturday – Sunday: 8:00 AM – 12:00 AM
Email: Dwcbr@sharafexchange.com
Phone: 048879957
Fax: 048879860
Ibn Battuta Mall Branch
Address: Sharaf Exchange IBN Battuta Shopping Mall, Shop No. 2 & 3, Andalusia Court, Sheikh Zayed Road, Dubai – UAE
Working Hours: Sunday to Wednesday: 9.00 am to 10.00 pm; Thursday to Saturday: 9.00 am to 12.00 am
Email: battutabr@sharafexchange.com
Phone: 04-368 5688
Fax: N/A
Jumeirah Beach Residence Branch
Address: Al Shams Bldg Shop No.G-03, The Walk at Jumeirah Beach Residence, Dubai – UAE
Working Hours: Saturday to Thursday:10.00am to 10.00 pm; Friday: 3.30 pm to 10.00 pm
Email: jbrbr@sharafexchange.com
Phone: Mr. Liju – 056 441 0085
Fax: N/A
Muteena Branch
Address: Shop No. 1-C02, Inside Masco Supermarket, Dubai
Working Hours: Sat to Thu: 9.00 am – 10.30 pm; Friday: 3.00 pm – 10.30 pm
Email: muteenabr@sharafexchange.com
Phone: 04-2551934
Fax: N/A
Mazeira Branch
Address: Sharaf Exchange, Shop No. 1 inside Wadi Al Madina Super Market , Mazeira area near Hatta Ajman U.A.E
Working Hours: Saturday to Thursday: 9:00 am to 11:00 pm; Friday: 3:00 pm to 11:00 pm
Email: mazeirabr@sharafexchange.com
Phone: +971 4 8527901
Fax: N/A
Me'aisem City Centre
Address: 1/1A, Sheikh Mohammed Bin Zayed Road, G Floor, Shop 011, Dubai
Working Hours: Saturday to Thursday: 8.00 am to 10.00 pm; Friday: 3.00 pm to 10.00 pm
Email: meaisembr@sharafexchange.com
Phone: 04 – 4533507
Fax: N/A
Muteena Branch
Address: Shop No. 1-C02, Inside Masco Supermarket, Dubai
Working Hours: Sat to Thu: 9.00 am – 10.30 pm; Fri: 3.00 pm – 10.30 pm
Email: muteenabr@sharafexchange.com
Phone: 04-2551934
Fax: N/A
Satwa Branch
Address: Ahmed Mohd. Abdulla building, Next to the mosque and Emirates NBD bank, Satwa, Dubai – UAE
Working Hours: Saturday to Thursday: 8.30am to 10.00 pm; Friday: 9.30am to 11.00am – 4:30pm to 9:00pm
Email: satwabr@sharafexchange.com
Phone: 04-3291113
Fax: N/A
Time Square Centre Mall Branch
Address: Sharaf Exchange Time Square Centre Mall Shop No. G-40, Sheikh Zayed Road, Dubai-UAE
Working Hours: Saturday to Wednesday: 10.00am to 10.00pm; Thursday & Friday: 10.00am to 12.00am
Email: tscbr@sharafexchange.com
Phone: Mr. Abbas Raja – 055 201 1702
Fax: N/A
Sonapur Branch
Address: jiwin investment labor accommodation, Muhaisna 2, Dubai – UAE
Working Hours: Saturday to Thursday:8.30am to 10.00pm; Friday: 9.30am to 11.00am – 4:30pm to 9:00pm
Email: sonapurbr@sharafexchange.com
Phone: 04-2391803
Fax: N/A
Sharaf Exchange Sharjah Branches
Al Nahda Branch
Address: Shop No.2, Building A3, Al Nahda Sharjah, UAE
Working Hours: Saturday to Thursday: 9 AM to 10 PM; Friday: 9 AM to 11:30 AM & 3 PM to 10 PM
Email: nahdabr@sharafexchange.com
Phone: 06 – 5241040
Fax: N/A
Arabian Jerusalem Branch
Address: Shop No.9, Arabian Jerusalem Equipment Building, 3rd Industrail Street – Area10, Sharjah, UAE
Working Hours: Saturday to Thursday: 08:00 am to 10:30 pm; Friday: 08:30 am to 11:30 am & 02:00 pm to 10:30 pm
Email: sharjahbr@sharafexchange.com
Phone: 06-5355513; 06-5305146
Fax: N/A
Dhaid Branch
Address: Al Dhaid, Hamad Saeed Khabid Building, Ground Floor, Al Dhaid, Sharjah
Working Hours: Saturday to Thursday:-8.00 am to 10.00 pm; Friday: 8:30 am to 11:30 am & 3.00 pm to 10.00 pm
Email: dhaidbr@sharafexchange.com
Phone: 06-8833099
Fax: 06-8823831