Amid the ongoing health crisis, keeping our homes clean and germ-free has become more vital than ever before. "One who maintains cleanliness, keeps away diseases," is a saying that comes to mind.
Indeed, cleanliness is an essential part of healthy living. Previously, we recommended some cleaning tools that can help keep your homes clean. Today, we would like to highlight a simple yet basic tool that everybody should have: a cleaning mop.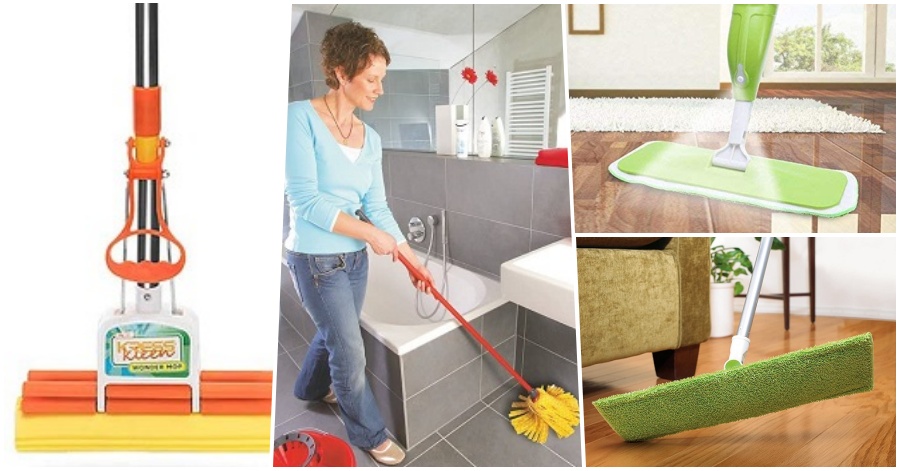 7 Mops and Accessories for Cleaning Your Home
When it comes to keeping your homes clean, here are some mops and accessories that are available online:
1. Healthy Spray Mop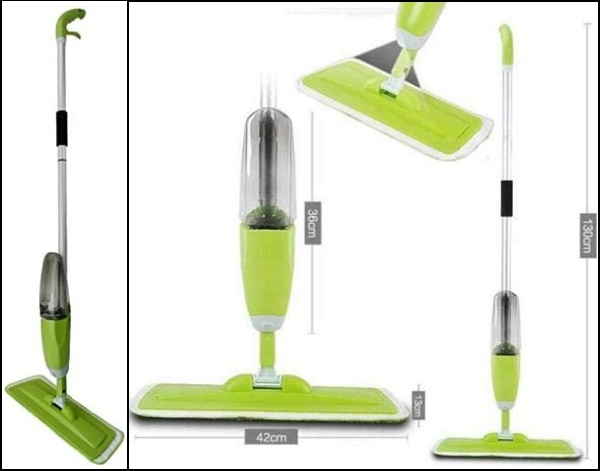 Buy this on Amazon for AED 29.27.
Although this mop is especially designed for ceramic tile floors, it may also be used on varnished wooden floors. Each set comes with a 0.85-liter floor cleaner, cartridge, and microfiber cleaning pad. It is easy to assemble, use, and refill. Highly recommended!
2. Vileda Supermocio Soft Mop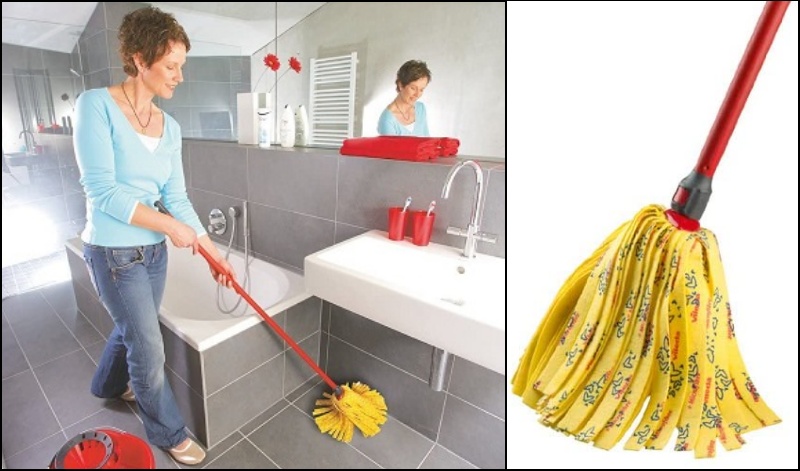 Buy this on Amazon for AED 29.80.
Best designed for laminate and wooden floors, this microfiber mop efficiently cleans and removes stubborn dirt. The lemon-shape mop head can easily reach corners and remove greasy particles in one go. It is machine-washable, too. A great product indeed!
3. Water Spray Mechanism Mop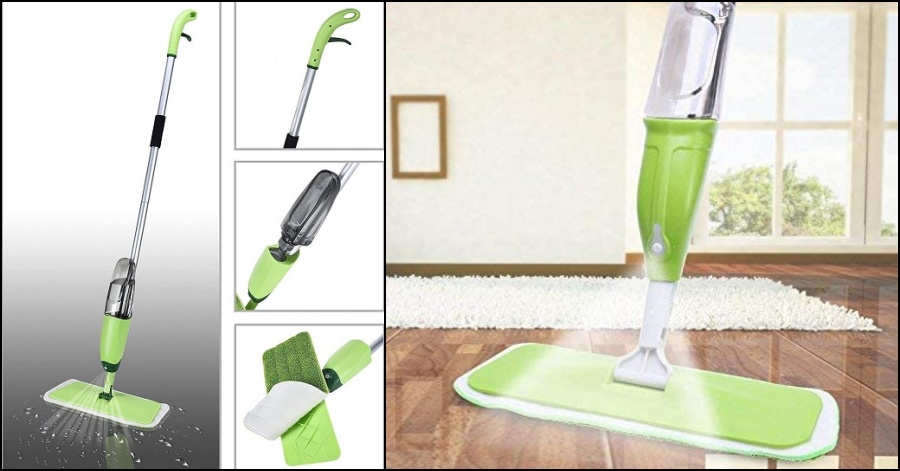 Buy this on Amazon for AED 35.86.
As the name says, this water spray mop automatically releases a fine sheet of mist as you clean. No need to dip into a bucket each time! It comes with cleaning pads that are removable and washable. Just what you need to keep your floors clean!
4. Scotch Brite Hardwood Floor Mop
Buy this on Amazon for AED 38.67.
Designed for laminate, bamboo, and wood floors, this mop effectively removes dust and dirt from hard surfaces. It can be used with different types of cleaning detergents, including those that contain chlorine. With mop heads that are reusable and machine washable, this tool is lightweight and easy to use!
5. Kress Kleen Wonder Mop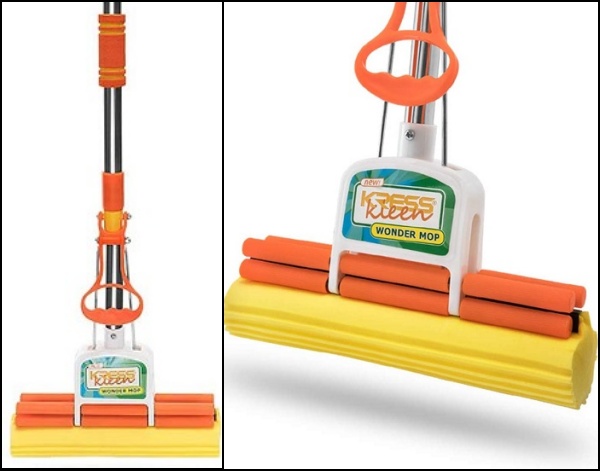 Buy this on Amazon for AED 44.60.
This mop features a premium sponge that can absorb up to 10 times more water than other mops! It has double rollers that allow for a tight squeeze and a rotating hanger hole for easy storage. A good quality cleaning product for an affordable price!
6. Top Mop with Pedal Bucket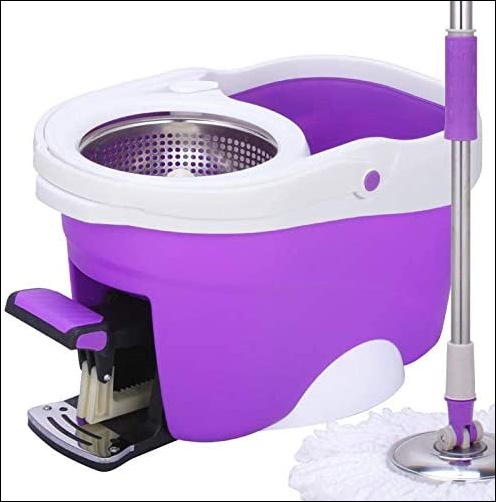 Buy this on Amazon for AED 112.47.
Save time and energy every time you clean with this top mop and pedal bucket! It features a 360-degree rotating mop dish that can reach corners, and a pedal bucket for drying the mop head quickly and easily. This product is highly recommended!
7. Vileda Spin Floor Mop Set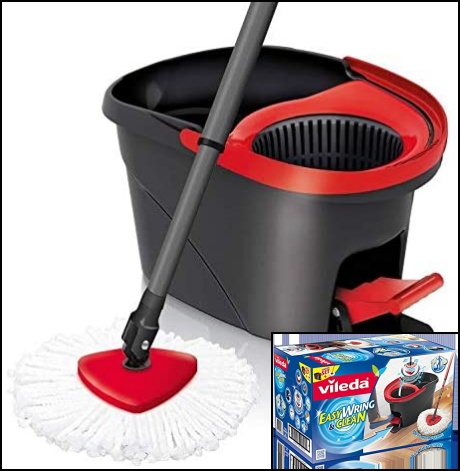 Buy this on Amazon for AED 198.99.
This mop and pedal bucket set promises quick and easy cleaning. It is suitable for laminate and wood surfaces, and all type of hard floors, actually. The mop is made of 100% microfiber that is super absorbent and features a triangular shape that can reach corners. Truly a high quality cleaning product that is worth the price!
As you can see, there are a variety of mops that you can use, depending on floor type. By using these mops and accessories, you can rest assured that your house remains clean and germ-free — thus creating a healthy environment for you and your family.