Feeling holed up all this time? Summer in Dubai is the perfect chance for you and your friends to enjoy and explore the best travel spots the city has to offer.
Also Read: 15 Best Things to do in Dubai with Kids
And if you're looking for a fun yet less extravagant way to chill and hang out with friends and loved ones, then you would find Dubai's beaches the next best thing to luxury resorts.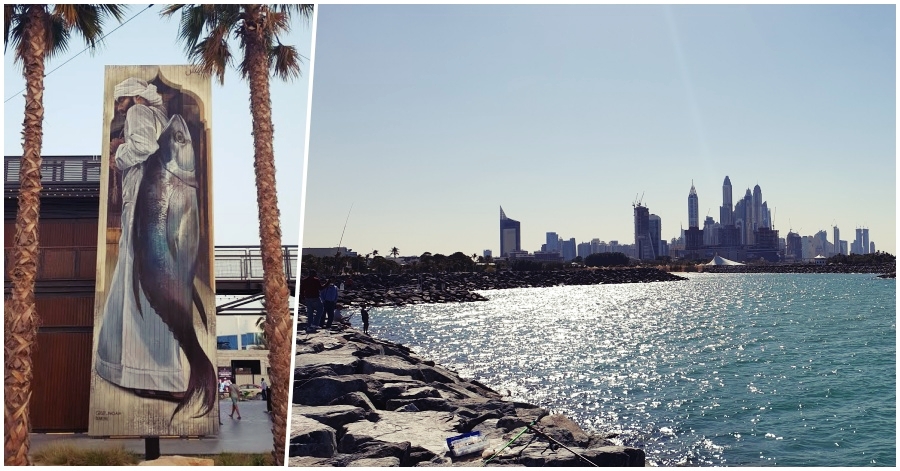 Here are the 6 Top Public Beaches in Dubai
In this post, we will look at the best free public beaches the city has to offer. Dubai's beaches are perfect for families with young kids, couples, and even singles with their friends as these are mostly free except for one that charges an entry fee of AED 5 – not bad, right?
But just in the vicinity, there's a wide array of shops and dining spots you can drop by to keep you and your bunch preoccupied the whole afternoon. 
1. Black Palace Beach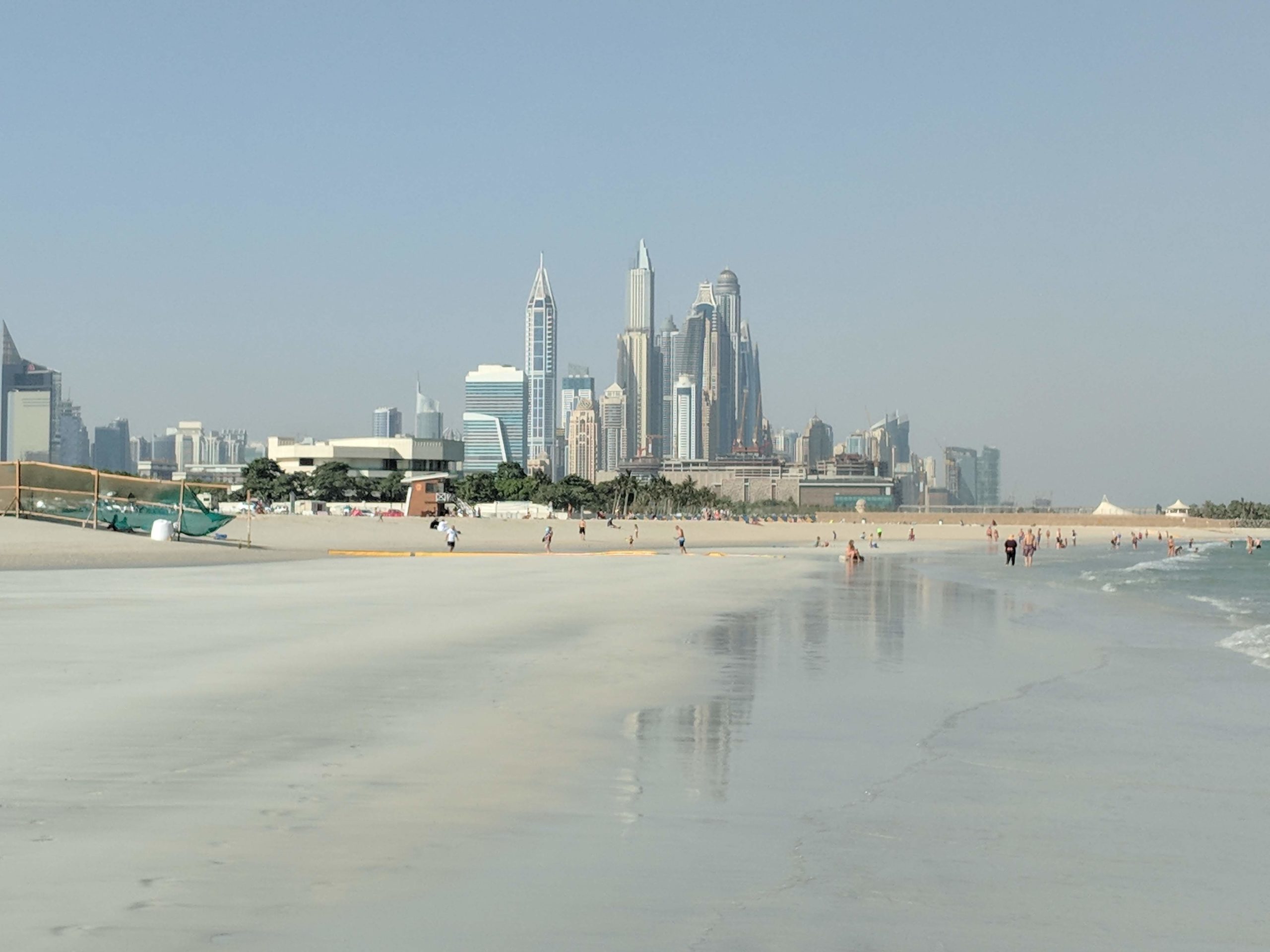 If you have been living in Dubai for quite some time now, this spot would be relatively easy for you to get to. But for those who have just moved into the city, it might be a bit trickier. 
To get there, look out for a right-hand turn on King Salman bin Abdulaziz Al Saud Street, just after the Madinat and the palaces, as you head towards the Marina. Follow a rocky track down onto the sand, and you'll be welcomed with a site of an empty, open beach and the sound of gently rolling waves. But if you do plan to spend the day there, make sure to bring your own food and water, as there are no facilities nearby.     
Address: Al SufouhAl Sufouh 1 – Dubai – United Arab Emirates
Google Map Location:
2. Kite Beach
If you are looking for a nice spot to bring your family outside, Kite Beach is the place to be. Aside from its clear waters, you can also enjoy your routine with your friends or fitness buddies at the beach since there are plenty of outdoor activities you can do such as yoga, volleyball, and kite surfing. And if you want to indulge your tastebuds, you will also find gourmet food trucks that line the shore.   
Timings: 10:00 am – 10:00 pm
Address: Kite Beach – Umm SuqeimJumeirah 3 – Dubai – United Arab Emirates
Website: https://www.kitebeach.ae/en
Google Map Location:
3. La Mer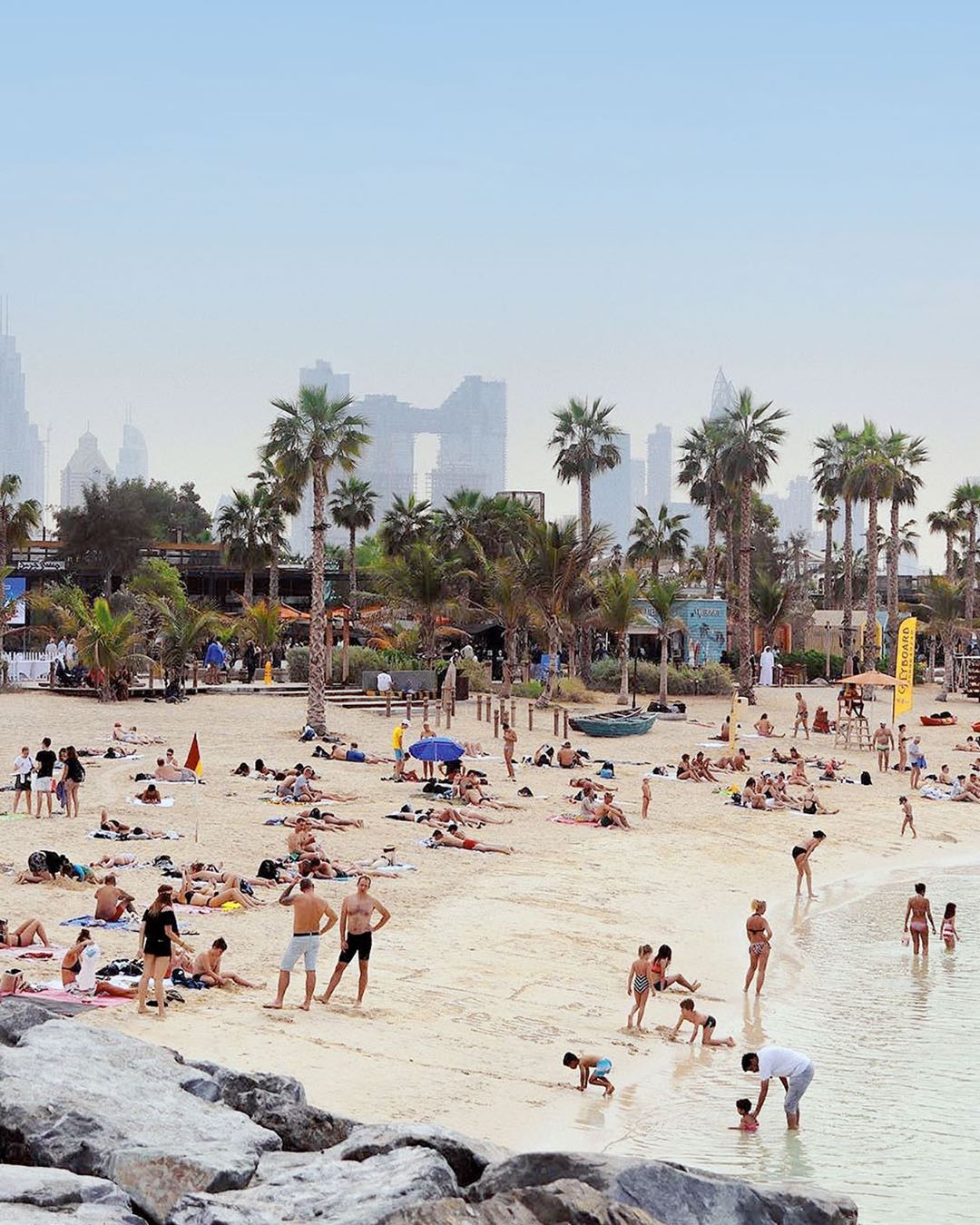 Located between Pearl Jumeira and Jumeira Bay, La Mer officially opened as a beachfront destination in 2017, offering a landscaped promenade filled with cafes, a handful of licensed restaurants, and photo-friendly street art in kaleidoscopic colors. Sectioned into two areas, La Mer North and La Mer South, you'll also find a cinema, water park, and even a fitness-focused beach club for those looking for a fun-filled day of activities.  
Timings: 10:00 am – 10:00 pm
Address: Jumeirah Jumeirah 1 – Dubai – United Arab Emirates
Website: https://www.lamerdubai.ae/en
Google Map Location:
4. The Beach, JBR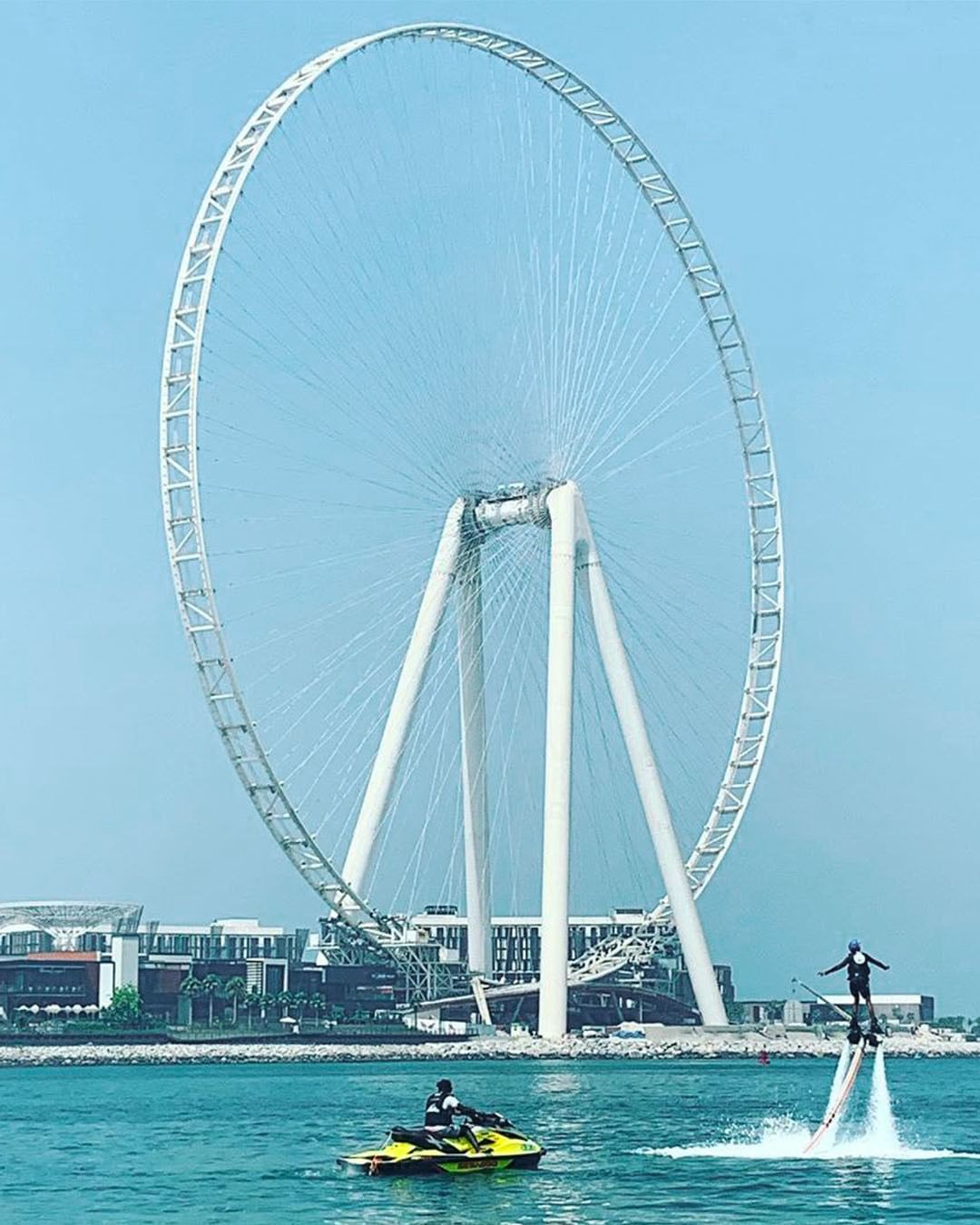 The JBR is one of the most popular public beaches in Dubai and is the closest public beach to Dubai Marina. Here you will find a relatively long stretch of sand for your leisurely afternoon walks. You will also find a long strip of a colorful promenade filled with cafes, restaurants, shops, and market stalls. If you're looking for the regular forms of entertainment offered in malls, you'd be happy to know that there's an arcade as well as a cinema in the area. 
Also, plan an entire day if you're visiting this spot so you can enjoy the golden sunset and picture-perfect views of the sun dipping behind the ocean. 
Timings: 10:00 am – 10:00 pm
Address: Dubai Marina – Dubai – United Arab Emirates
Website: https://www.thebeach.ae/en
Google Map Location: 
5. Sunset Beach in Umm Suqeim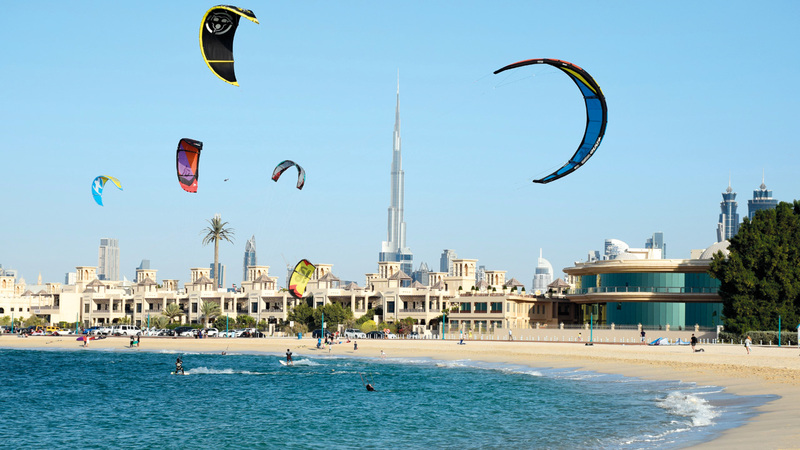 Sharing the coastline of but a little further than Kite Beach, you will find Sunset Beach in Umm Suqeim, right next to the Jumeirah Beach Hotel. And because it is not quite as popular as Kite Beach, the usual beach-goers hanging out in the area get to enjoy fewer crowds, making the beautiful Burj Al Arab backdrop the center of attention. A children's playground, BBQ grill, and Wi-Fi connectivity are available to the beach-goers craving for some downtime but would like to stay in the loop of things.    
Address: Dubai – United Arab Emirates
Google Map Location: 
6. Al Mamzar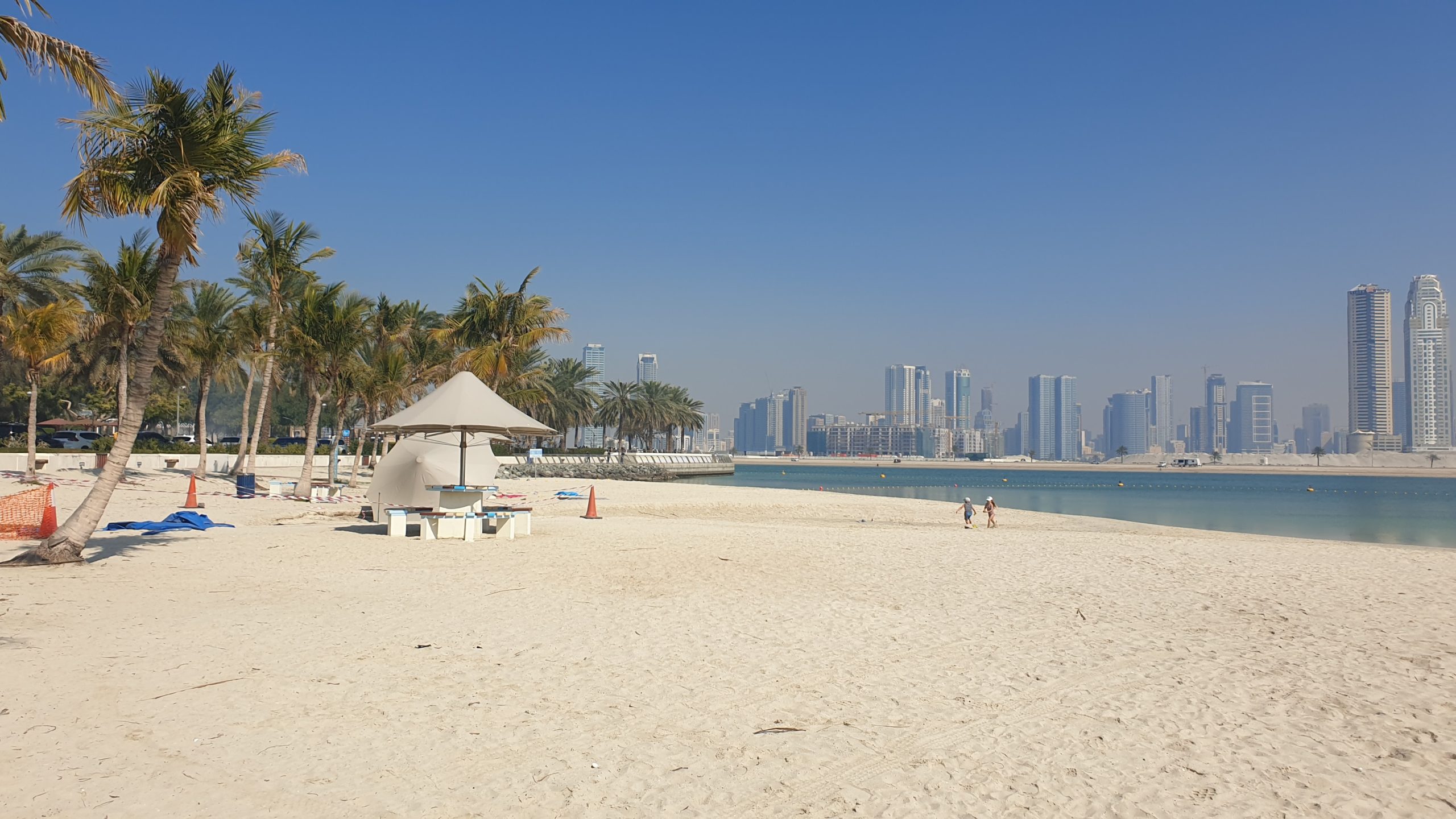 For a small entry fee of AED 5, Dubai residents get to enjoy access to Al Mamzar Beach Park, a 106-hectare space of no less than five beaches, which are manned by trained lifeguards. Aside from the warm sand by the beach, visitors will also find grassy areas perfect for perching up with a picnic or a small tent, children's play areas, and plenty of shaded spots for those wishing to escape the direct glow of the summer heat.  
Fee: AED 5
Address: Al Mamzar Beach St – Al Mamzar – Dubai – United Arab Emirates
Google Map Location:
And while Dubai is mostly hot throughout the year, this shouldn't be an excuse for anyone living in the city to pass on the experience of visiting the city's beautiful public beaches. Not only are these great spots for outdoor leisure activities, but you'll also get the opportunity to meet new people and make friends as you enjoy your time under the sun. 
Although the beach is known for water activities, here in Dubai, public beaches are also great spots for community events as well as new experiences such as exploring a variety of great food from all over the world, parties, as well as other mixed group activities. 
While enjoying your time at the beach, do be mindful though of the dos and don'ts in public areas such as littering, drinking liquor, and taking photos of other people without their consent, to avoid running into any kind of trouble and to maximize your experience in the city. 
Where do you plan to visit this summer? Let us know by leaving your comments below. Have fun and stay safe!