It's a bird, it's a plane, it's… the Flying Rescuer! The Dubai Municipality has just launched an unmanned aerial vehicle (UAV) that would rescue beach users, Dubai Media Office reported.
ALSO READ: Dubai to Build "World's First Underwater Luxury Resort"
Dubbed as the "Flying Rescuer," the UAV is a life-saving drone — the first of its kind in the world. It is specifically designed to facilitate rescue missions, as part of the Dubai Municipality's efforts to ensure the safety and security of public beach users in the emirate.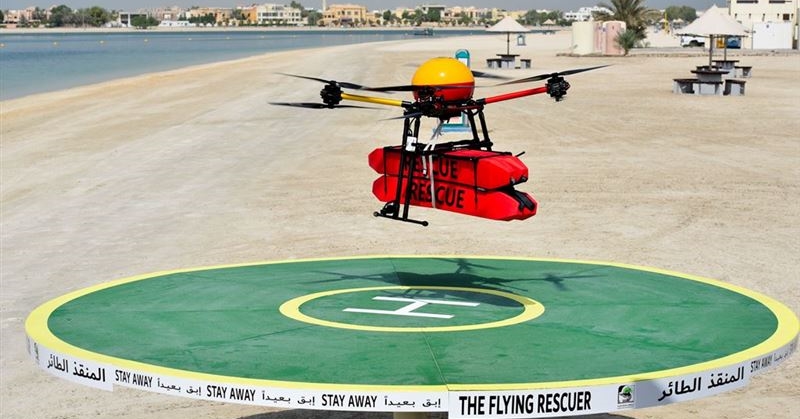 Life-Saving Aerial Drone Launched in Dubai
Ever since it opened in 2016, the Coastal Rescue & Safety System of the Dubai Municipality has ensured "zero casualties" due to drowning cases. And now, with the the introduction of the Flying Rescuer, the team is bound to keep their impressive record on rescue operations!
Would you like to know more about this live-saving drone? Basically, the Flying Saucer:
Consists of a double fan mounted on 4 folding arms that can carry 8kg load
Can be remote-controlled manually or set to "auto mode"
Can launch rescue rafts or buoys upon reaching a drowning site
Has 2 cameras: for high-precision navigation and for facilitating launch of rescue buoys
Has a 30-minute battery life, which allows multiple flights
Can operate at high temperatures, suitable for hot Dubai summers
Includes a public address system that can deliver remote voice guidance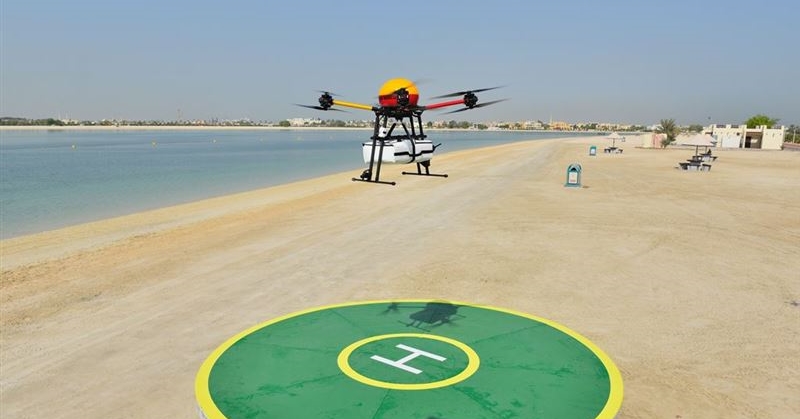 Enhancing Safety Standards in Public Beaches
"The municipality has developed an excellent local UAV or drone, whose unique design is capable of responding to group or individual drowning cases," declared Alia Al Harmoudi, Director of Environment Department. "The drone can transport up to four rings of lifebuoys to the drowning incident area, which can support up to eight drowning people at the same time."
"It can also be used with a rescue raft that automatically inflates when it touches the water instead of buoys to save several people at the same time," Al Harmoudi explained. "The Flying Rescuer gives the initial response to drowning so that the human rescuers have access to the situation, which makes the rescue operations on holidays and weekends easier."
Likewise, Khalid Sharif Al Awadhi, CEO of Environment, Health, & Safety Sector, said: "The emirate is keen to provide all safety standards for its residents, and efforts are constantly being exerted in Dubai Municipality to implement practices to enhance the safety principle, especially in destinations that are witnessing continuous growth in the number of visitors, such as beaches."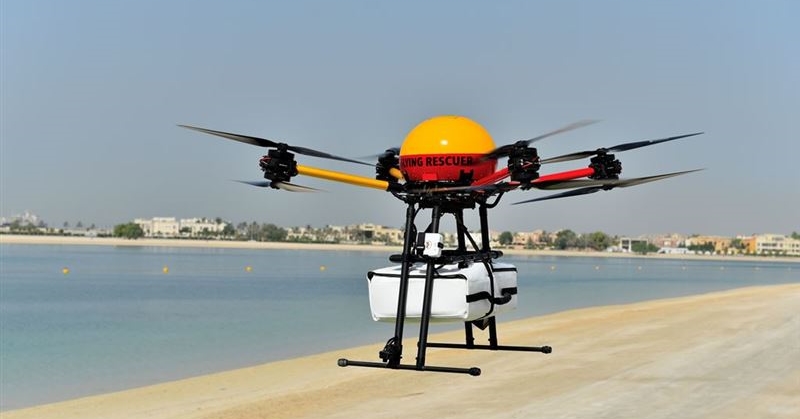 Indeed, the Flying Rescuer is the first of its kind in the world, making public beaches safer and more secure! And speaking of "firsts," Dubai also happens to have the world's first 3D-printed skyscraper as well as the world's first artificially conceived camel. Cool!