Dubai is known to be a place where the world's "firsts" are created. It has the world's first robocop, roaming the streets and helping to keep the city safe. It will also feature the world's first 3D printed skyscraper, an upcoming addition to Dubai's spectacular skyline.
At the Cityscape exhibition held in Dubai, another "first" has just been announced. Kleindienst Group, a property developer, has launched "The Floating Venice," the world's first underwater luxury resort. As the name suggests, it is inspired by the mesmerizing "floating" city of Venice, Italy.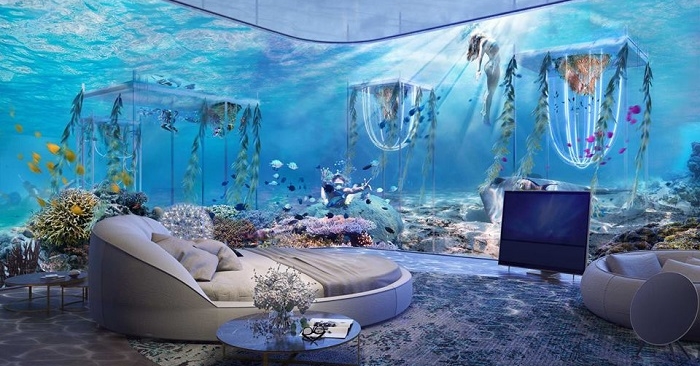 Dubai Developer Launches "The Floating Venice"
The Floating Venice will be built at The World Islands, which is situated four kilometers offshore from Dubai. The value of this luxury resort is placed at about AED 2.5 billion!
Here are the highlights of The Floating Venice, in numbers:
3000 guest capacity daily
414 custom-made cabins
24 pools
12 floating beaches
12 restaurants & bars (3 underwater)
4 decks (1 underwater)
1 floating underwater spa
Aside from these features, The Floating Venice will include traditional artisan shops and recreational facilities. Meanwhile, more than 400,000 square feet of corals will be planted around the resort. The corals will come from the resort's own coral nursery on-site.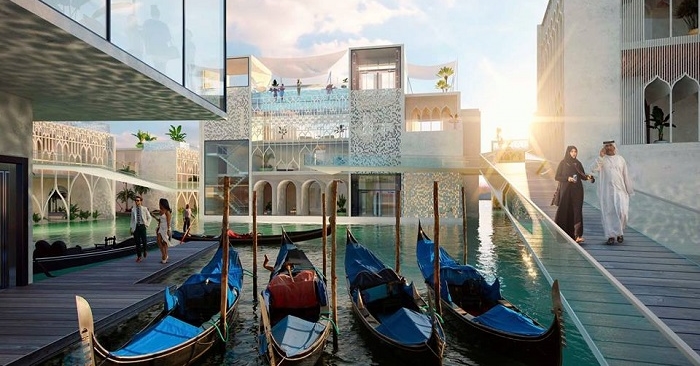 Festivals and "Gondolas" at The Floating Venice
Throughout the year, the resort will host exciting festivals like the Binnale di Venezia, Carnivale di Venezia, and Festa del Rendentore. Guests can travel there via boat, helicopter, or seaplane. Upon arriving at the Piazza San Marco, they can check in at the resort's underwater lobby.
Of course, the resort would not be complete without gondolas, which are reportedly imported from Venice, Italy. Guests can board these gondolas when going to their cabins; they may also walk along the resort's gorgeous bridges and beautiful walkways.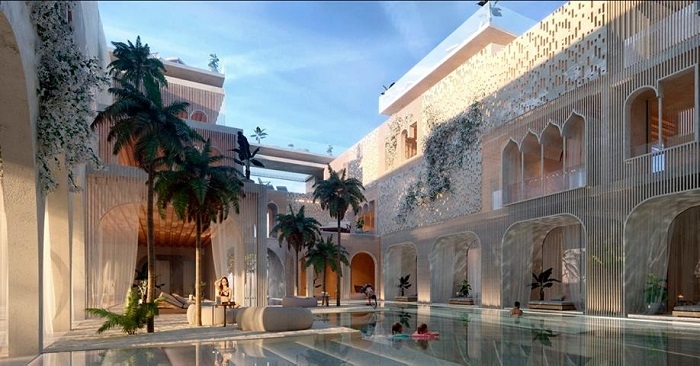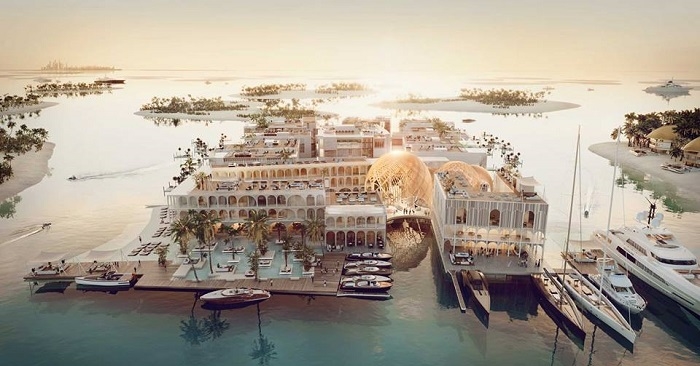 Construction of The Floating Venice is set to begin on the first quarter of 2018 and is expected to finish by the last quarter of 2020. Underwater sections will be built using a mixture of concrete, whereas the upper decks will be made of lightweight materials.
Notably, Kleindienst is also the developer behind "The Floating Seahorse" (world's first underwater house) and The Heart of Europe islands. Here is an enchanting video of The Floating Venice, posted on their Facebook page:
Hands up if you're excited to see the world's first underwater luxury resort — right here in Dubai! And speaking of firsts, do you know anyone who is planning to visit the emirate for the first time? If so, don't forget to share with them these tips for first-time travelers in Dubai.