If you're a frequent flyer with Emirates, then you're in for a treat! The UAE's premier airline is currently offering additional baggage allowance to selected flights. Now you won't have to worry or stress about packing too much baggage!
Earlier this year, Emirates forged a partnership agreement with flydubai to enhance their services in the region and worldwide. This time, they are providing Economy Class passengers with an extra 10 to 15 kg baggage allowance, so that they can make the most out of their trips!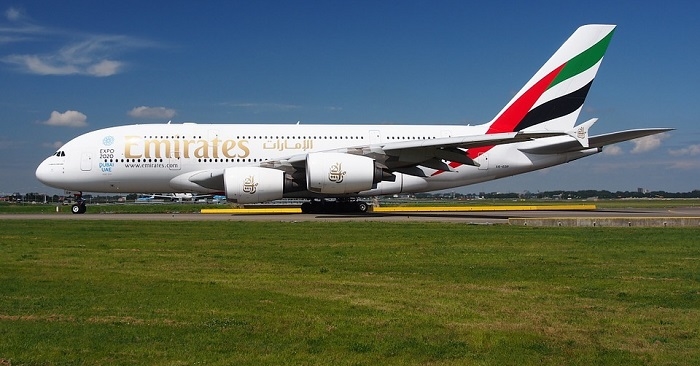 Emirates Provides Extra Baggage Allowance to Select Destinations
Emirates' latest offer is an addition to the current baggage allowance of 30 kg per passenger. Moreover, it will only apply to direct-flight tickets bought in the UAE — particularly to flights departing from Dubai to the following selected destinations.
Travelers heading to these destinations will receive a total of 45 kg baggage allowance:
Abidjan
Accra
Addis Ababa
Algiers
Beijing
Cairo
Casablanca
Dar Es Salaam
Entebbe
Guangzhou
Harare
Lagos
Luanda
Lusaka
Manila
Nairobi
Meanwhile, those who are going to these places will receive a total of 40 kg baggage allowance:
Amman
Cebu
Clark
Chennai
Colombo
Delhi
Hyderabad
Islamabad
Jakarta
Kabul
Karachi
Khartoum
Kochi
Lahore
Multan
Mumbai
Peshawar
Sialkot
Tunisia
More Extra Baggage Allowance for Skywards Members
Notably, if you are a Skywards Member, you are entitled to even more allowance on top of your total baggage. Silver Members get an extra 12 kg baggage allowance; Gold Members will have an extra 16 kg, and Platinum Members are entitled to an extra 20 kg baggage allowance.
The offer of extra baggage allowance is valid for sale until September 30 and travel until December 13, 2017. So if you are planning to travel on or before that date, be sure to book your flight before this month ends to enjoy your extra baggage allowance!
With amazing offers such as these, it is not surprising why Emirates has been voted as the best airline in the world. The company also hired more pilots this year. Curious to know how much they make? Then check out this article about how much Emirates pilots make per month.