A new officer has joined the Dubai Police force, and he is not just an ordinary cop. Being the first operational robot policeman in the world, "Robocop" is more than ready to help patrol the streets of Dubai.
"Robocop" officially joined the line of duty at the 4th Gulf Information Security Expo and Conference (GISEC), which was held recently at the Dubai World Trade Center (DWTC). The event was opened by the Head of Security for the Emirate of Dubai, Lieutenant General Dahi Khalfan Tamim.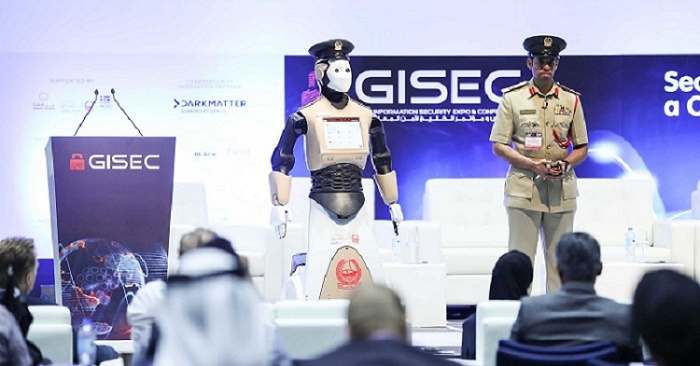 "Robocop" Joins the Dubai Police Force
Robocop stands 170 centimeters tall and weighs 100 kilograms. He has a built-in detector, which can recognize hand signals and gestures from up to 1.5 meters away. He can also detect a person's emotion – such as happiness or sadness — and change his own facial expression to put the person at ease.
Here are just some of Robocop's abilities:
Interact with people and respond to their questions
Communicate in Arabic, English, and four other languages
Broadcast live video feeds of what's going on in the streets
Map the interior of a building and navigate paths automatically
Use facial recognition software to help police identify and catch offenders
Connect to social media channels, mobile apps, and artificial intelligence systems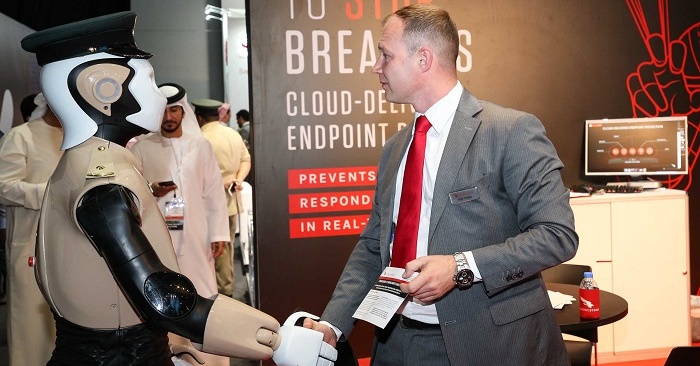 Designed to Help Fight against Crime
"With an aim to assist and help people in the malls or on the streets, Robocop is the latest smart addition to the force," explained Brigadier-General Khalid Nasser Al Razzouqi, Director-General of Smart Services at Dubai Police. "[He] has been designed to help us fight crime, keep the city safe and improve happiness levels."
"The launch of the world's first operational Robocop is a significant milestone for the emirate and a step towards realizing Dubai's vision to be a global leader in smart cities technology adoption," the Director-General added.
The Age of Robots Has Arrived
Meanwhile, Trixie LohMirmand, DWTC's Senior Vice President for Exhibitions and Events Management, emphasized the importance of robots, stating that "robots and autonomous machines are shaping and redefining our future and transforming the way we function."
"Technological advancements are enabling robots to talk, see, feel, and react to objects and humans," LohMirmand shared. "The age of the robots is no longer coming – it has arrived."
We used to watch Robocop only in the movies, but now this fantasy has become a reality. One of these days, you just might get to see the real Robocop in action along the streets of Dubai!