Have you ever thought about setting up your own "mini bar" at home — an area where you can simply relax, have a few drinks, and entertain your friends?
Note: Those who purchase alcohol in Dubai, need to get a liquor license. Here's a guide – How to Apply for an Alcohol License in Dubai
With a bar at home, you don't have to go out for drinks because everything you need would be right there! But what exactly do you need to set up your own mini bar? You'd need a table, stools, and a place to store your wine and glasses, to begin with.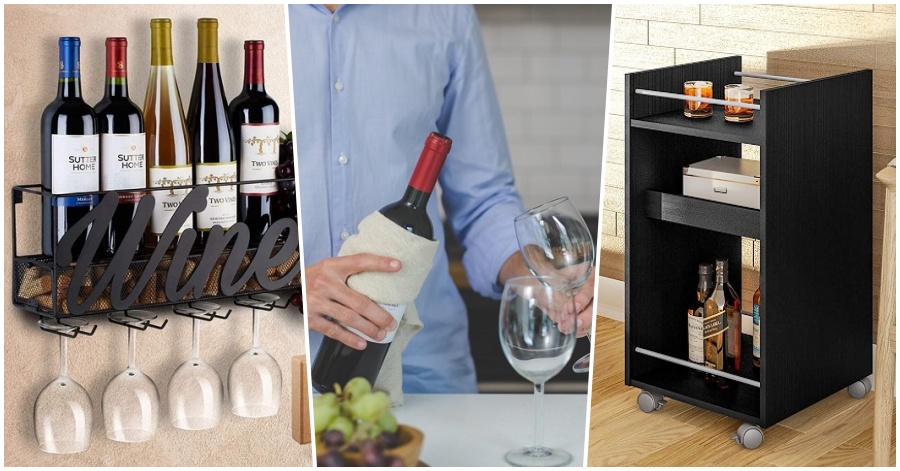 7 Things You Need to Make Your Own Mini Bar
Setting up your own bar need not be expensive! We found the following items that would be perfect for your very own mini bar at home:
Buy this on Amazon for AED 59.99.
Made of natural bamboo, this wine rack would make an elegant statement piece in your table or counter. It can hold up to 6 wine bottles, and since it's foldable, simply collapse when not in use. No assembly needed. Very convenient, indeed!
Get this Product onhttps://amzn.to/2yyEFJg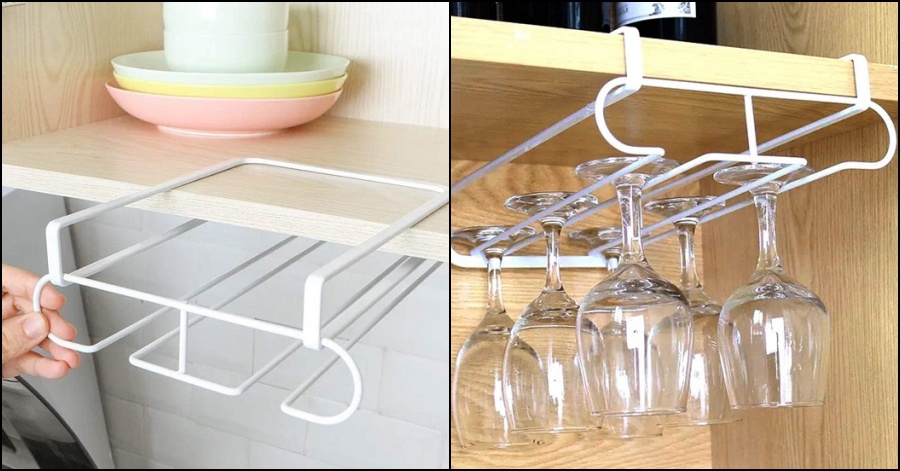 Buy this on Amazon for AED 43.99.
Wine glasses deserve their own special storage space, don't you think? Check out this wine glass holder, which you can simply slide into a cabinet or counter top. No drilling needed! The rack can hold up to 6 wine glasses. Practical, space saving, and eye-catching!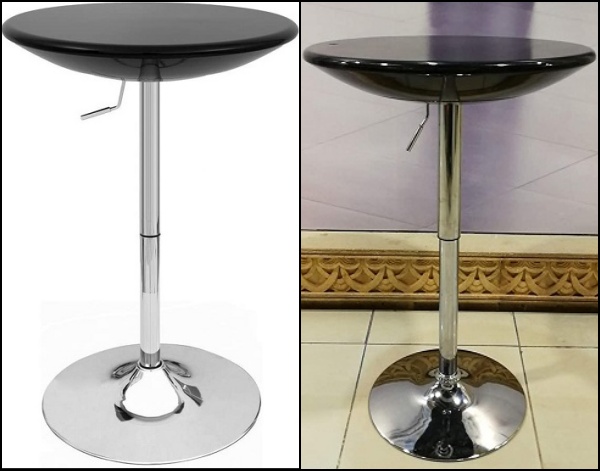 Buy this on Amazon for AED 185.00.
Other than your kitchen counter or table, having your very own bar table is a great idea, and this fiberglass table could be just what you need! Measuring 60 cm in diameter, its height can be adjusted from 75 to 95 cm. It's not that big, so you can use it even if you have limited space.
Buy this on Amazon for AED 223.00.
Along with your bar table, why not get a couple of bar stools to complete your set? This set of 2 adjustable swivel chairs would be an instant hit with your friends! The neutral, black colour can also blend in with any home decor or design. A great buy for the price!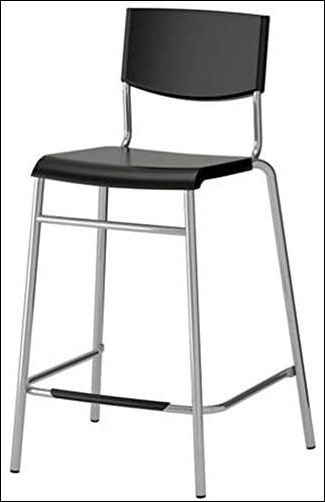 Buy this on Amazon for AED 77.00.
Meanwhile, if you prefer chairs with a backrest, consider getting this bar stool. Measuring 63 cm high, it is just the right height for a kitchen bar, counter, or bar table. A great product for an awesome price!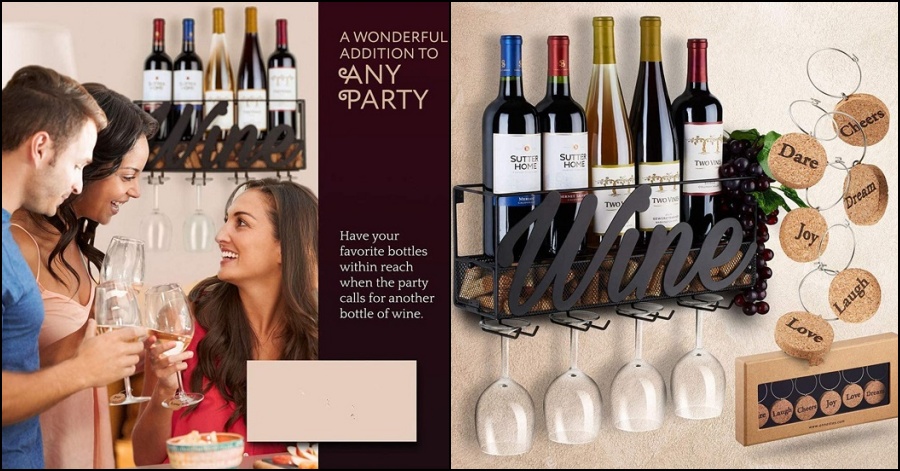 Buy this on Amazon for AED 179.99.
If you are pressed for space, why not get a wine rack and glass holder in one? This wall mounted wine rack would be a great choice! Made of sturdy iron material casting, it can hold up to 5 bottles of wine and 4 wine glasses. Plus, it has storage space for up to 60 corks! This wine rack can easily be installed in your kitchen, dining room, or anywhere else!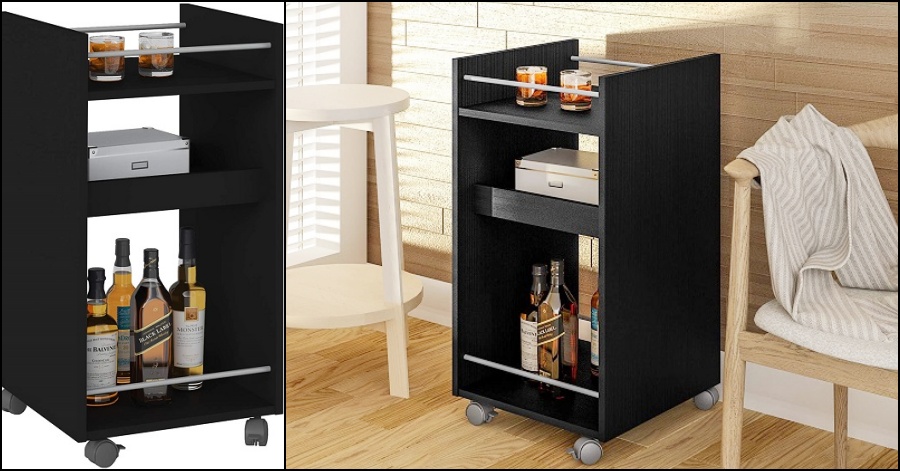 Buy this on Amazon for AED 147.37.
Take your "mini bar" anywhere using this black-coloured, compact bar. It has plenty of space for bottles and glasses, and may be used as an end table, side table, or even as a bedside table! This multipurpose product can also be used to store books, folders, and other items.
Whether you are ending a long day with a night cap, or entertaining guests for dinner, these items can help create your own mini bar at home. With these, you can serve some drinks and entertain your friends in style!