How many pairs of shoes, sandals, and slippers do you have? Most likely you have three or more, depending on your daily activities. Multiply that with the number of people who live in your house, and you're going to need a large enough space to store all your footwear!
Keeping your shoes is not just a matter of storing and protecting them, but organizing them as well for convenient usage. When your footwear is well arranged, locating the pair you need becomes easier, and you are less likely to lose or misplace your shoes!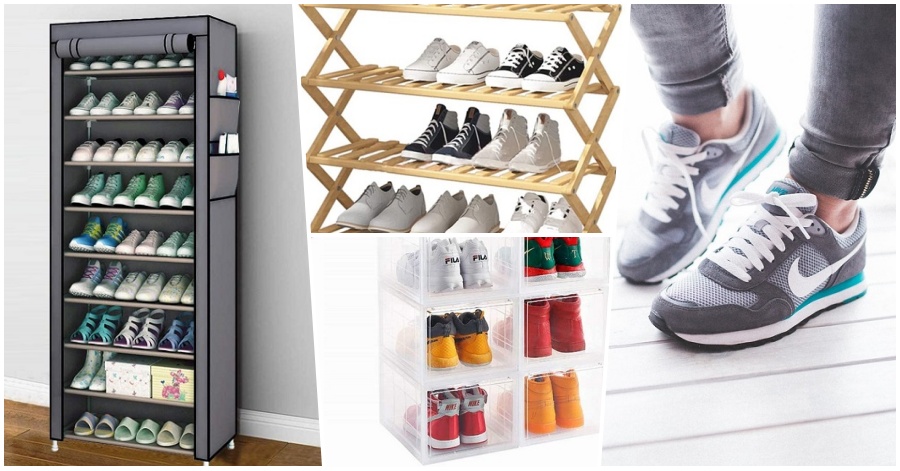 7 Ways to Keep Your Footwear Neat and Organized
Shoe racks come in all shapes and sizes, depending on your available space and how many pairs you have. Fortunately, we found the following items that could very well be the shoe storage solution that you need: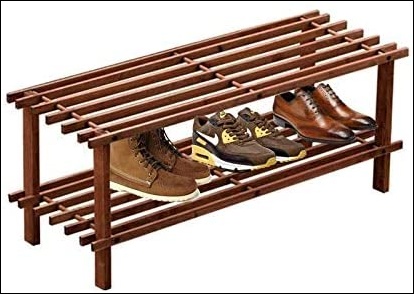 Buy this on Amazon for AED 27.45.
If you have around 6 pairs of shoes, this 2-tier wooden shoe rack would suffice. Stylish, rustic-looking, and made of pine wood, this rack is ideal for small homes or apartments. Sturdy, easy to assemble, and affordable, this product is a great buy!
Buy this on Amazon for AED 69.00.
This 4-layer shoe organizer is made of non-woven fabric layers and durable iron pipes. You can assemble it in just a few minutes and place it by the doorway, hallway, or closet. A great product for an awesome price, this organizer can fit up to 15 pairs of shoes!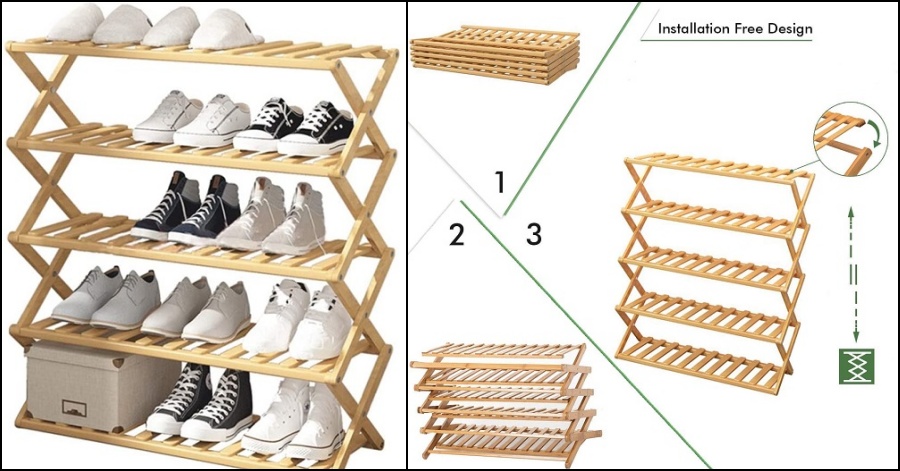 Buy this on Amazon for AED 119.00.
Made of natural bamboo with a smooth finish, this 5-tier rack is absolutely easy to use — simply fold and unfold without any tools needed! Measuring 70 x 28 x 80 cm, it can accommodate 15-20 pairs of shoes. It also multifunctional; you can use it for storing books, plants, toiletries, and other items. Sturdy and long-lasting, too!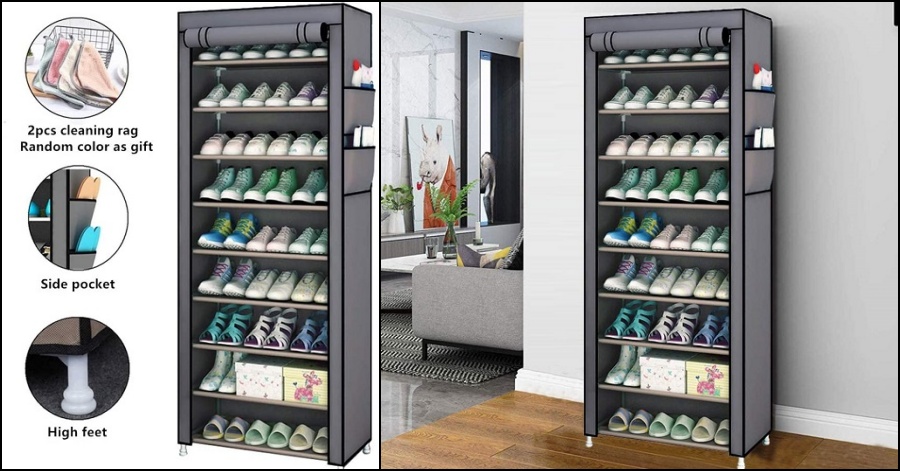 Buy this on Amazon for AED 152.00.
Made from non-woven fabric and high quality steel tubes, this towering 10-layer shoe rack can hold 27-36 pairs! Washable and easy to assemble, you can "remove" a layer to accommodate high-heeled shoes, boots, and larger items. A real space saver!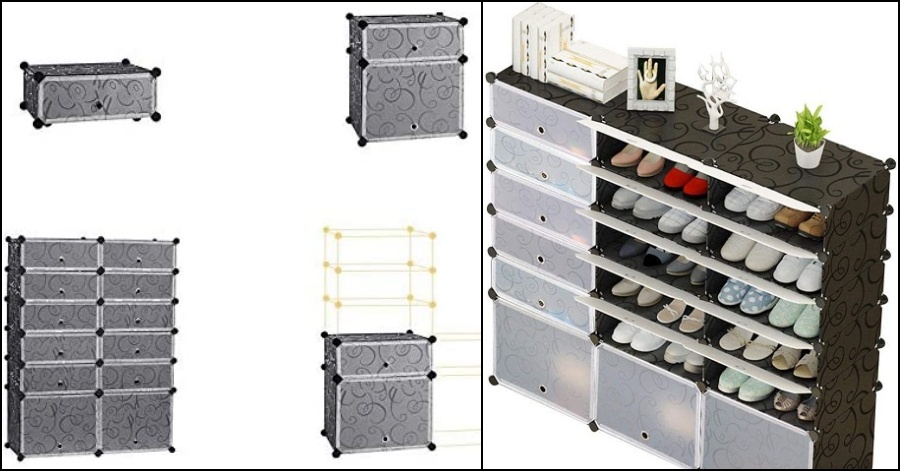 Buy this on Amazon for AED 168.08.
Consisting of 15 small, rectangular cells and 3 large, rectangular ones — this cabinet can be constructed any which way you like. You can create one huge cabinet or make two or three smaller ones! Made of polypropylene plastic with steel frames, this organizer is sturdy, versatile and easy to assemble.
Buy this on Amazon for AED 268.00.
If you prefer to store your shoes in a transparent container, check out this clear, stackable organizer. Each set contains 6 individual boxes for 6 pairs of shoes. Durable, stackable, and featuring a simple design, this is just what you need to show off your shoe collection!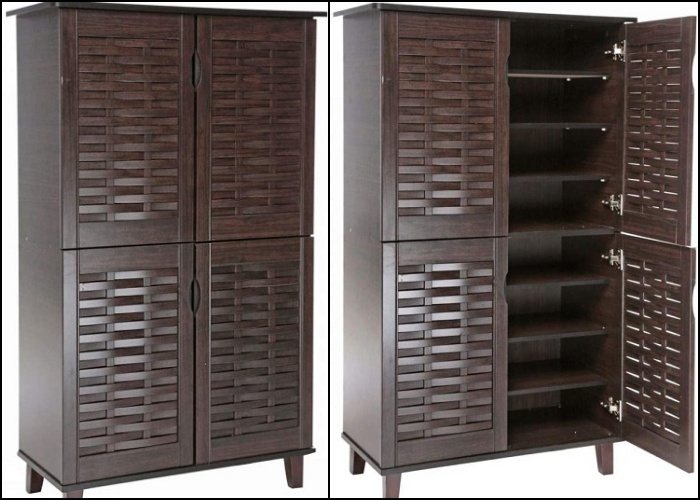 Buy this on Amazon for AED 319.00.
If you prefer a more classic and elegant storage area for your shoes, then this cabinet could be your best choice. Made of Thailand wood and featuring a weaved design, it serves not only as a shoe rack, but as part of your home decor! A good quality product that is worth the price!
With these racks, organizers, and cabinets — you can have fun arranging, storing, and displaying your shoes. Just make sure that you buy one that is large enough to fit all your pairs, while saving more space in your home.