You've got a computer table, chair, and other accessories — your home office is now ready for action! But wait… where's your notepad? Pen? Paper clips for files and documents?
In addition to your office furniture and computer, don't forget your pen, paper, and other accessories. Likewise, make sure that you have a place where you can easily store and organize these items, so you can easily find them whenever you need them!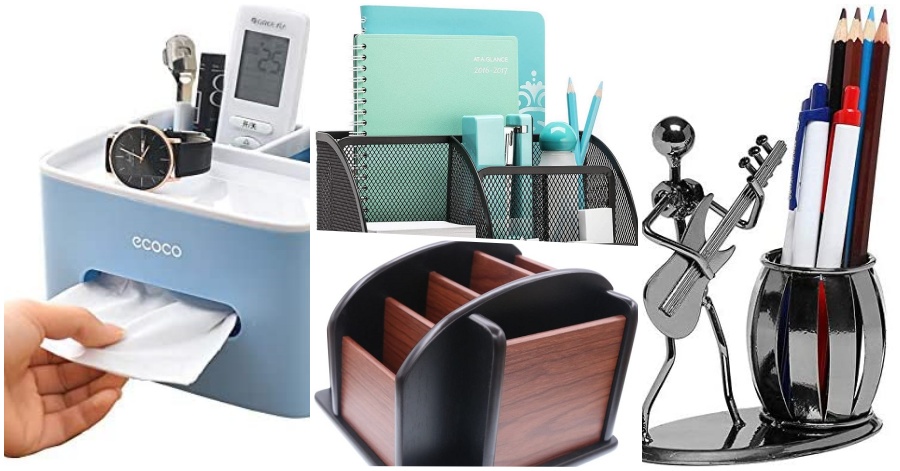 8 Pen Holders and Desk Organizers for Your Home Office
When it comes to keeping your office table neat and tidy, here are some desk organizers that are not only functional, but stylish, too:
1. Mesh Desk Organizer
Buy this on Amazon for AED 38.90.
Made of sturdy metal material, this desk organizer can store your pens, pencils, business cards, and other items. It has 8 divided compartments, plus a slide-out drawer for small accessories. A good quality product for an awesome price!
2. Mesh Organizer (6-Compartment)
Buy this on Amazon for AED 55.90.
Also made from durable metal, this organizer is perfect for home or office use! It has 6 compartments in different sizes, plus a drawer for small items. Very useful, indeed!
3. Multipurpose Desk Organizer and Tissue Holder
Buy this on Amazon for AED 52.99.
Need a tissue? How about some pen and paper? Here's an organizer that can hold them all! This multipurpose desk organizer and tissue holder is all you need on your table. It is lightweight, portable, and looks good in any part of the house!
4. Elephant Pen and Cellphone Holder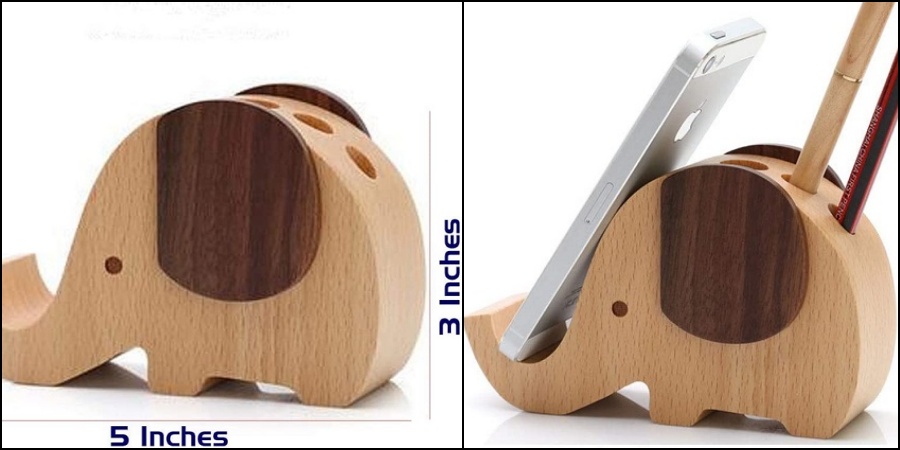 Buy this on Amazon for AED 92.65.
Made of premium quality wood, this "elephant" has a two-fold function: its body can hold your pens and pencils, while its trunk can serve as a cellphone stand. Measuring 5 x 3 inches, this pen and cellphone holder comes with a free wooden pen, too. Yay!
5. Guitar Player Organizer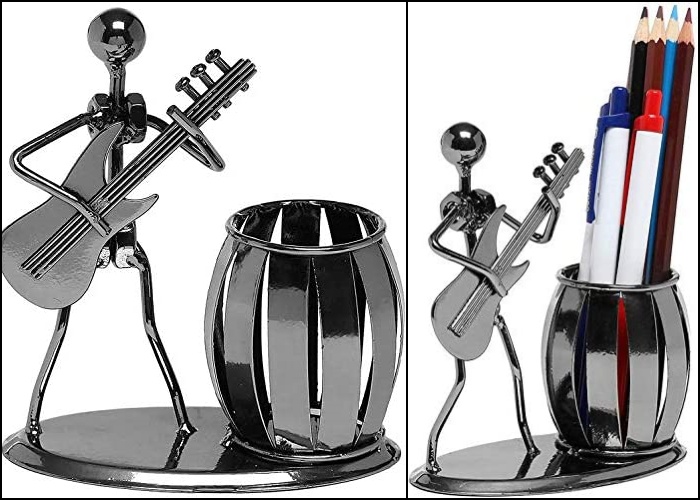 Buy this on Amazon for AED 35.51.
Are you a music lover, or do you know anyone who likes to play the guitar? This "guitar player" pen holder would make the perfect gift! Made of good quality metal, it can carry your pen, pencils, and other accessories very well, thank you!
6. Motorcycle Pen Holder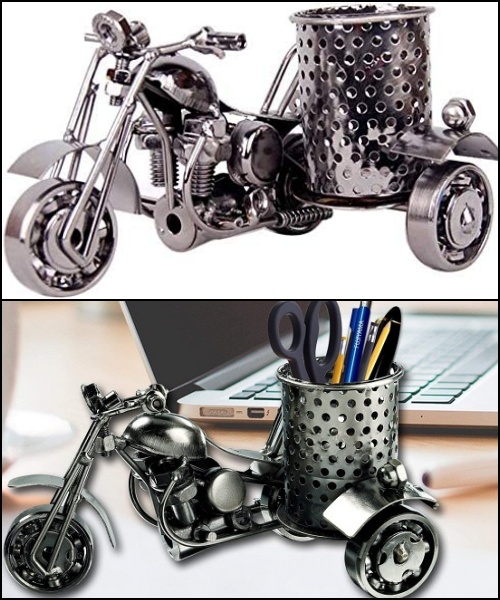 Buy this on Amazon for AED 33.00.
Here's another metal craft that you might like… a motorcycle pen holder! It is 100% handmade and inspired by a vintage motorcycle design. Apart from being a really cool tabletop ornament, it's got a "bucket" for carrying your pens and pencils. Awesome!
7. Acrylic Pen Holder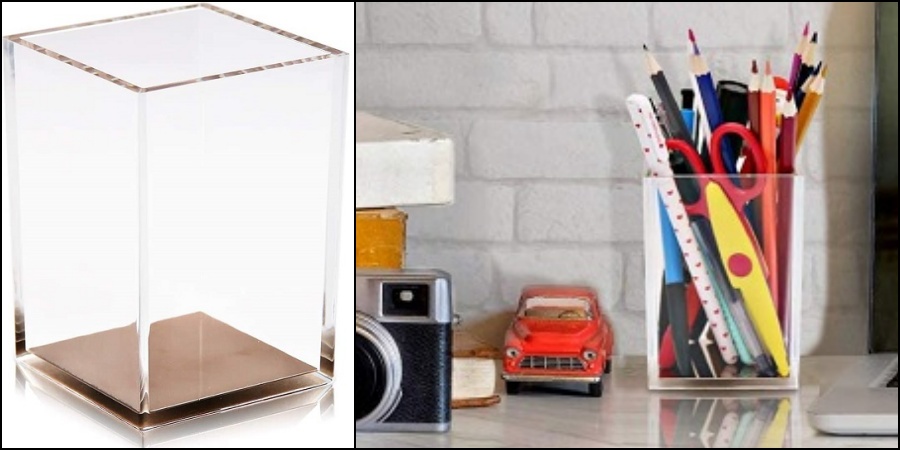 Buy this on Amazon for AED 56.99.
If you prefer something classy and elegant, take a look at this acrylic pen holder. Made of superior acrylic and featuring a rose gold bottom, it's a beautiful addition to your table top. What's more, you can use it to hold your makeup brushes, too!
8. Wooden Rotating Organizer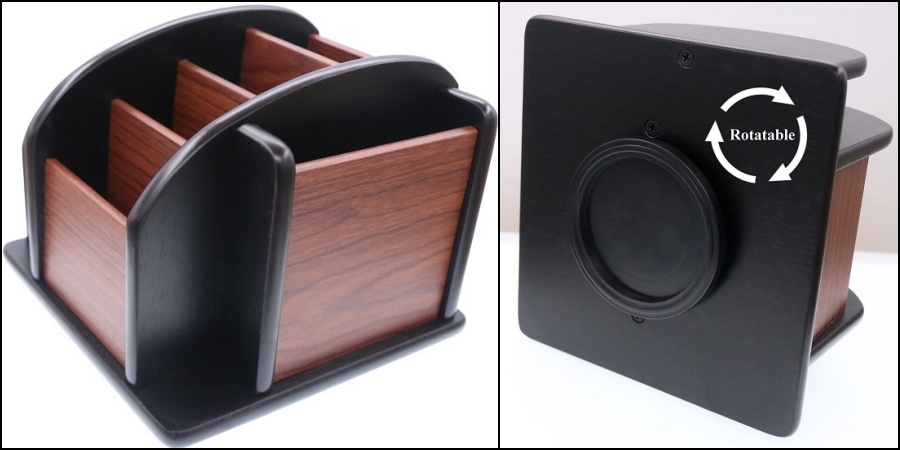 Buy this on Amazon for AED 145.99.
Made of sturdy wood, this organizer has 1 slot for note pads, 1 side cup for pens, and 4 middle compartments for scissors, markers, and other office supplies. Plus, it can rotate! Yup, it can rotate 360-degrees so you can easily get whatever you need. Featuring a brown and black elegant design, it's a great quality product that's highly recommended!
Have you chosen which one you'd like on your table? With these organizers, your table stays need and tidy — so you can stay focused — even as you carry out your work or studies.