We have previously talked about some great speakers that you can use when listening to music or watching movies at home. But what if you frequently travel and still want to enjoy your favourite songs and films? The answer would be to have a portable speaker!
It's one thing to have music and movies stored in your mobile phone, tablet, or laptop, and another to enjoy them with good quality sound. In today's post, we present several speakers that you can take with you, so you can enjoy amazing sounds anytime, anywhere!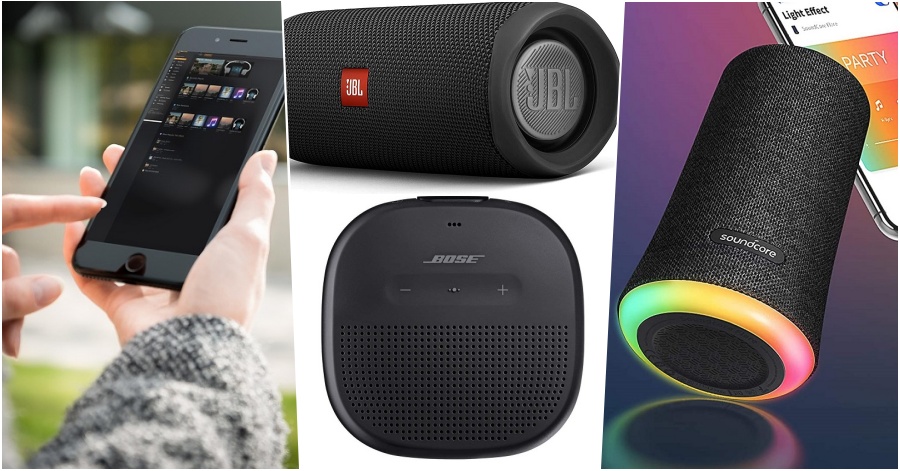 8 Portable Speakers for Your Mobile Phone and Devices
We looked around for the best portable speakers online, and here is a list of what we've found:
1. Huawei Soundstone Portable Speaker – CM51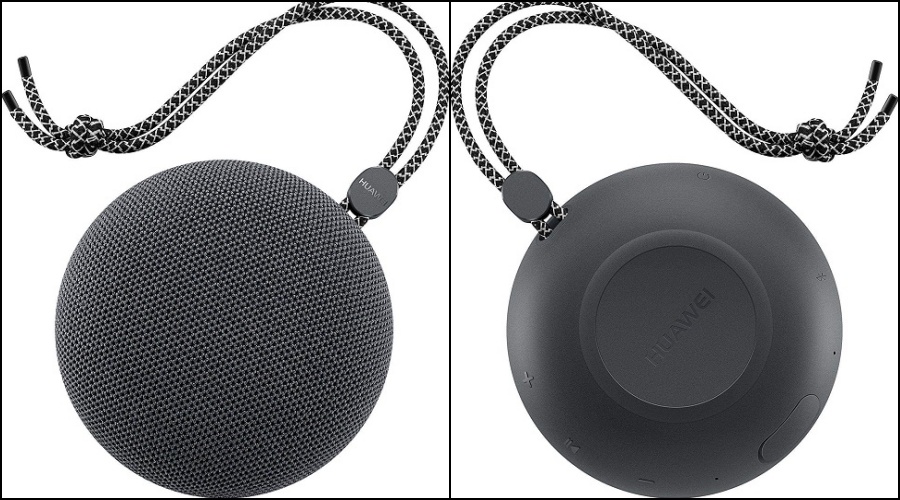 Buy this on Amazon for AED 71.98.
This bluetooth speaker produces good quality sound that is loud and clear. Weighing only 190 g, it is extremely light and portable, with long-lasting battery life. Highly recommended!
2. Promate Cyclone Wireless Bluetooth Speaker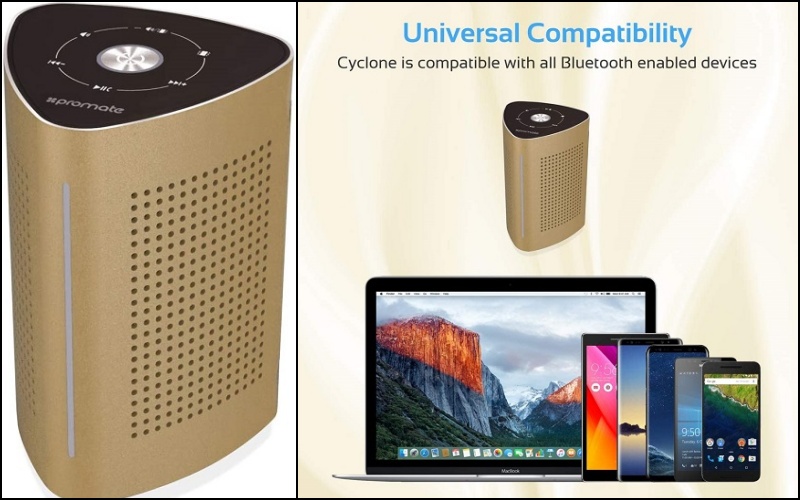 Buy this on Amazon for AED 99.00.
This wireless bluetooth speaker is not just for playing songs and movies, but for taking calls as well. It has a built-in microphone for hands-free calling. Stylish and light, it's a compact speaker that produces powerful, good quality sound!
3. Philips EverPlay Bluetooth Speaker – BT6900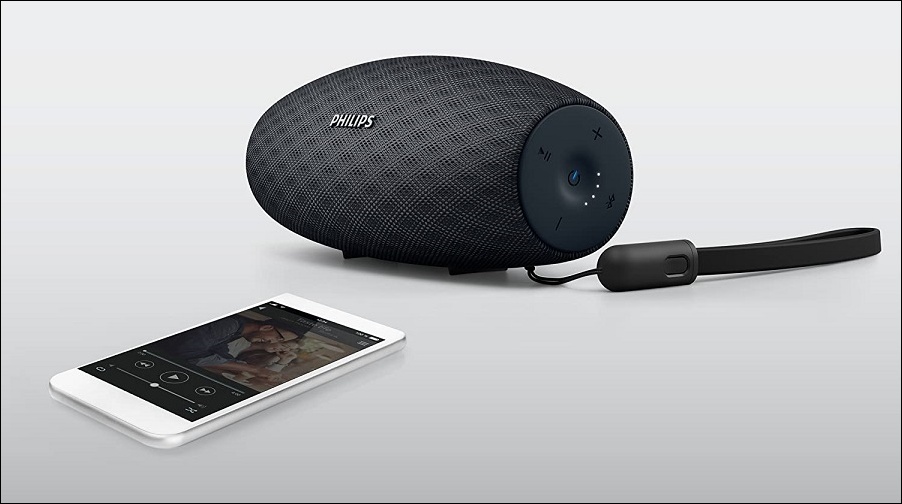 Buy this on Amazon for AED 200.69.
Made with high quality and dust-proof fabric, the Philips EverPlay BT6900 is your all-around, portable speaker. It is also waterproof and shockproof — the perfect party speaker!
4. Soundcore Flare Wireless Speaker AK-A3161011
Buy this on Amazon for AED 249.00.
This speaker features 2 back-to-back drivers and dual passive radiators that result in clear, bass-driven sound. What's more, it emits a multi-coloured halo of lights to liven up your music experience! There are 5 colour themes and 5 illumination patterns to choose from, depending on your mood. An excellent speaker for an excellent price!
5. JBL Flip 5 Bluetooth Speaker – JBLFLIP5BLKAM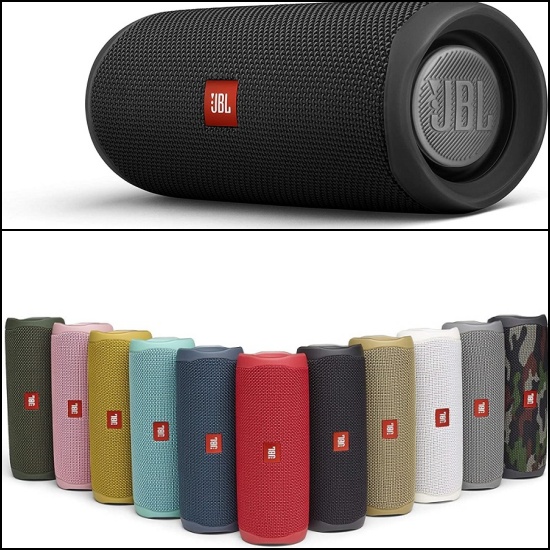 Buy this on Amazon for AED 280.70.
Available in not just one, not two, but 11 vibrant colours, the JBL Flip 5 is the perfect speaker for any weather due to its durable and waterproof design! It offers 12 hours of play time… anytime, anywhere. Amazing!
6. Sound On R101 Bluetooth Speaker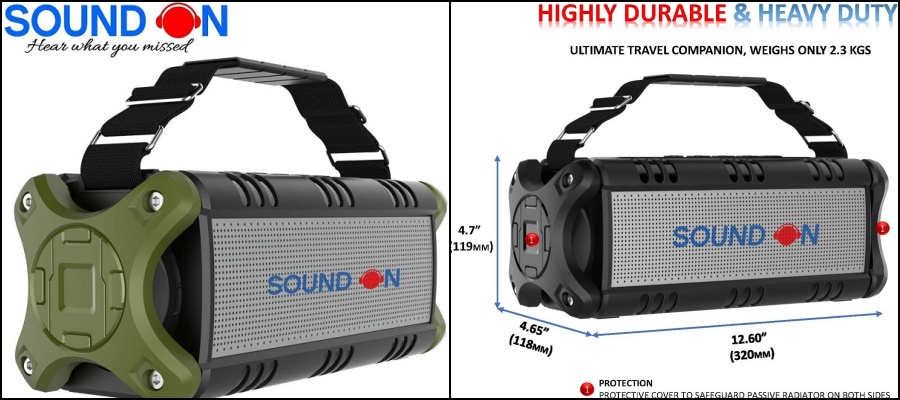 Featuring hands-free calling and a built-in noise-canceling mic, this multipurpose speaker is great for travel, parties, picnics, camping, and trips to the beach. Don't you just love the rugged outdoor design? Oh, and it features excellent quality sound and long battery life, too!
7. Bose SoundLink Micro Bluetooth Speaker 783342-0100
Buy this on Amazon for AED 399.00.
Small and light, yet tough and durable, this bluetooth speaker can be taken anywhere, even during long hiking or camping trips! It offers 6 hours of play time, along with a built-in speakerphone for taking calls and access to your mobile phone's Google Assistant, or Siri!
8. Harman Kardon Onyx Bluetooth Speaker – 2724696061555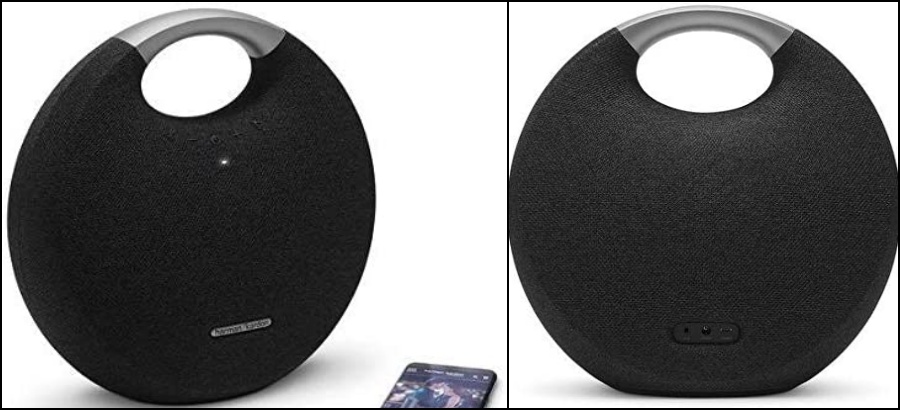 Buy this on Amazon for AED 452.80.
Made of premium fabric and featuring a round, stylish design, this lightweight speaker is indeed, portable! It has an aluminum handle for easy carrying, and offers 8 hours of playtime through wireless bluetooth streaming. Cool!
Regardless of where you plan to go, these speakers offer long hours of music and movie playing. Simply connect them to your mobile phone, tablet, or, laptop… and enjoy!