Keeping fit and healthy is very important, especially these days when there's a worldwide crisis going on. As much as possible, let us try to avoid getting sick by staying at home and going out only when it is absolutely necessary.
Being healthy also involves drinking the right amount of water everyday. In fact, whether or not there's a sickness going around, it is essential for us to stay hydrated at all times.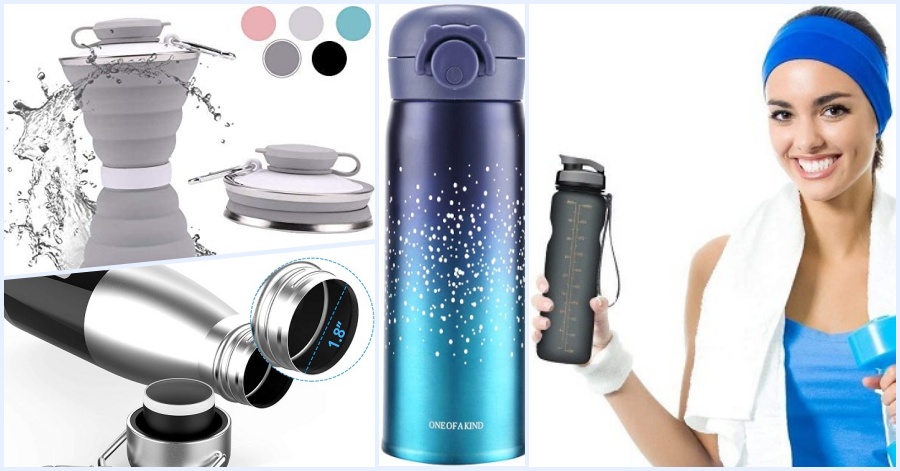 8 Water Bottles to Keep You Cool and Hydrated
To help keep you hydrated, consider taking a water bottle wherever you go. Of course, make sure that your bottle is made of good quality materials, like these ones that we found online:
1. Lock & Lock Water Bottle
Buy this on Amazon for AED 12.00.
Sturdy, transparent, and BPA-free, this 1.5-litre bottle is great for indoor and outdoor use. The material is also resistant to scratches, stains, and odour. Good value for money, indeed!
2. Collapsible/Foldable Water Bottle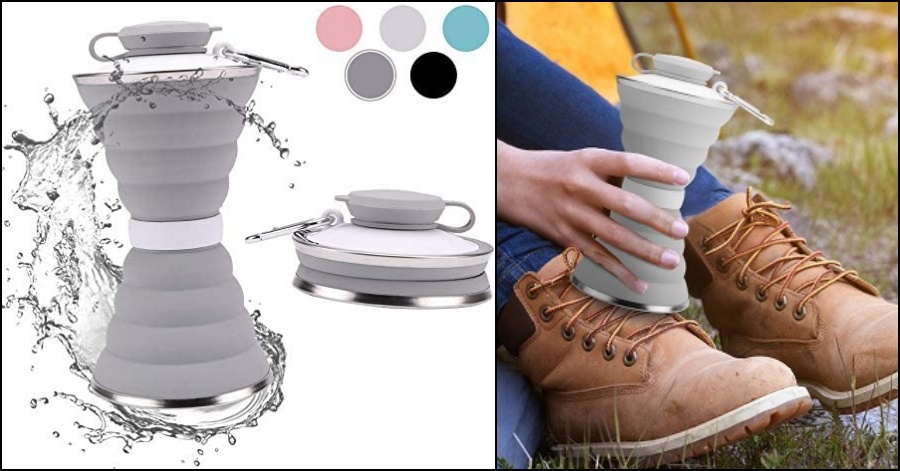 Buy this on Amazon for AED 22.70.
At first glance, you'd never guess that this round object is actually a 500-ml bottle! Made of BPA-free, 100% food-grade silicon, this collapsible water bottle is the perfect companion whenever you go camping, hiking, cycling, and more. An excellent quality product!
3. Goolsky Stainless Steel Vacuum Flask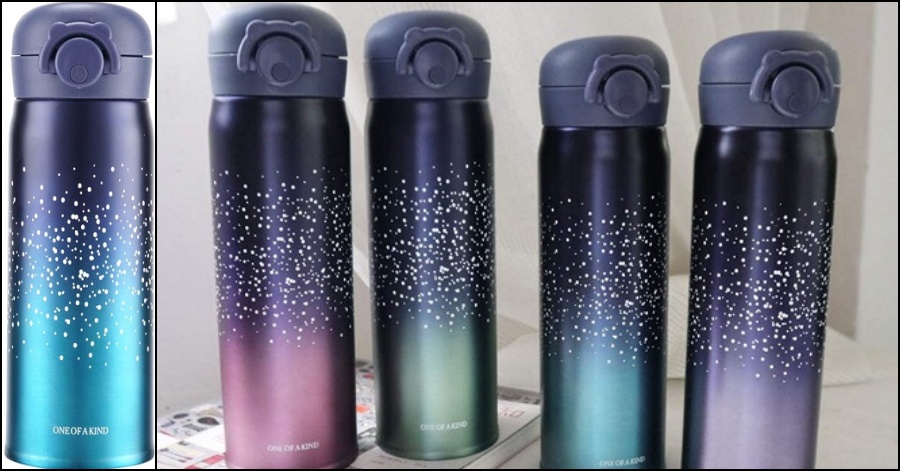 Buy this on Amazon for AED 36.99.
Available in blue, green, pink, and purple colours, this 500-ml vacuum flask is made of high quality stainless steel material. Aside from being able to keep your drink hot or cold for a long time, this flask is durable, portable, easy to carry, and elegant looking, too!
4. Sports Water Bottle with Flip Top Lid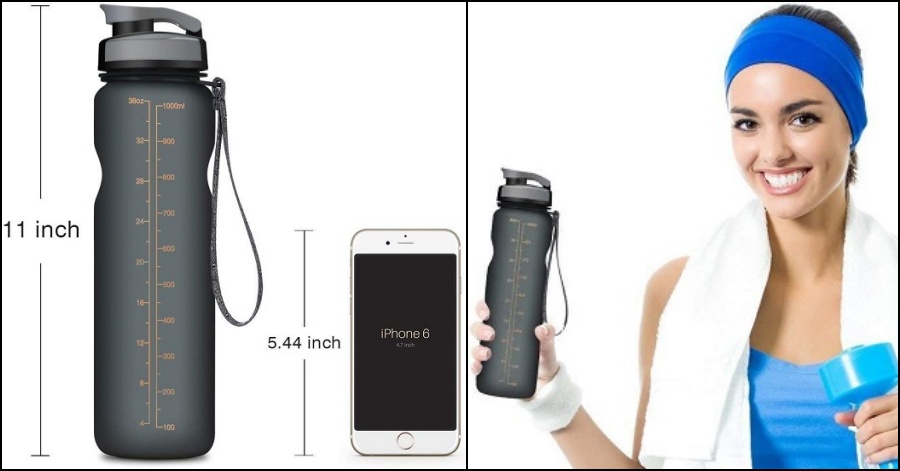 Buy this on Amazon for AED 45.58.
Nothing beats a refreshing drink of cool water after a workout, especially when you use this sports water bottle that features a leak-proof, flip top lid. Its smart concave design allows for easy grip and carrying, while the mouth is wide enough to accommodate ice cubes. Yay!
5. Stainless Steel Vacuum Water Bottle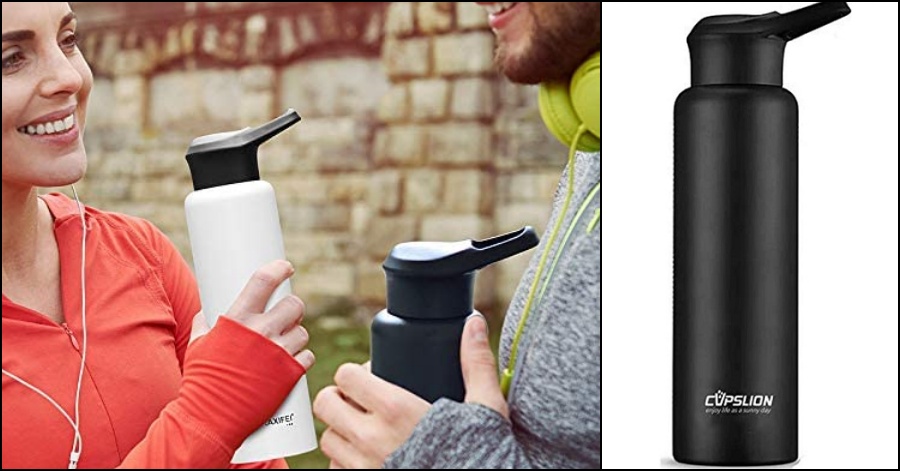 Buy this on Amazon for AED 69.99.
Featuring a double walled, vacuum insulated body and a wide mouth, this stainless steel bottle can keep your drink hot or cold for hours. The chug lid is leak proof, while the inner wall is coated with premium copper for added insulation. Truly a high value product for money!
6. Contigo Autoseal Water Bottle
Buy this on Amazon for AED 79.00.
Having Thermalock double-wall and vacuum insulation, this water bottle can keep your drink cold for up to an impressive 28 hours! It also features auto-seal technology to prevent leaks and spills, while the integrated handle makes it easy to carry around. Available in 12 colours, this is an excellent quality product!
7. Triple Tree Vacuum Insulated Water Bottle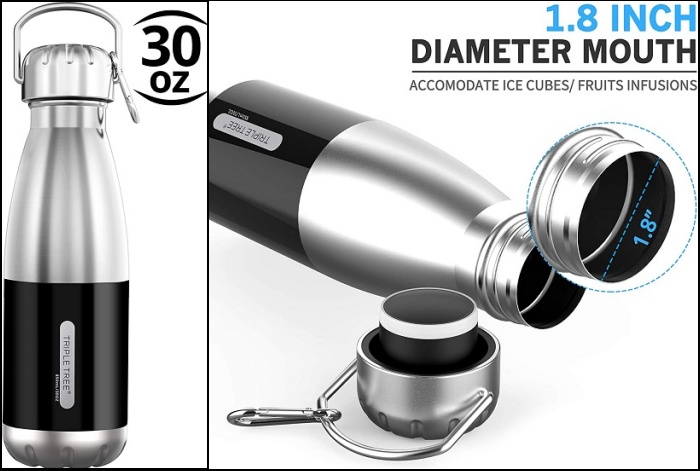 Buy this on Amazon for AED 84.99.
This 850-ml stainless steel, vacuum insulated water bottle can keep water hot for up to 12 hours, and cold for up to 48 hours! Made of high-quality, food-grade stainless steel, it is 100% BPA-free and scratch resistant, too. You can also place ice cubes into the wide, drip-free mouth. Highly recommended!
8. CamelBak Chute Mag Water Bottle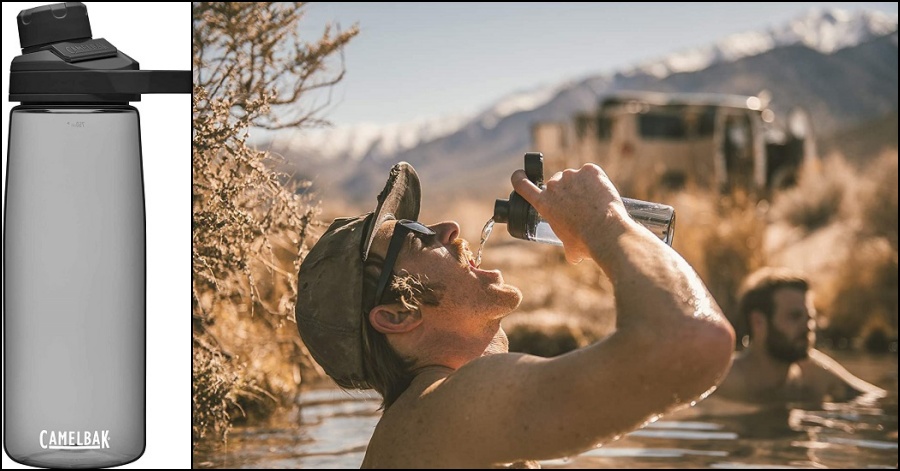 Buy this on Amazon for AED 90.00.
Available in 7 colours, including charcoal, bluegrass, and lime (green), this 750-ml water bottle features a magnetic top to keep the cap out of the way as you drink. Made of high quality material and BPA-free, this bottle is also safe to clean in the dishwasher. A good quality product made by a trusted brand!
No matter your activity, whether indoors or outdoors, you're going to need some good old H2O to stay hydrated. Check out which of these water bottles fit your need and lifestyle!