GITEX Technology Week 2018 may have ended, but the futuristic concepts and state-of-the-art technologies will no doubt continue to transform Dubai into a "Smart City." These innovations include new generation techniques for vehicle inspections, the Dubai Media Office reported.
During the event, the Dubai Roads & Transport Authority (RTA) launched a series of technologies that would make vehicle inspection much quicker and more convenient for both inspectors and car owners. Keep on reading to know more about these amazing innovations!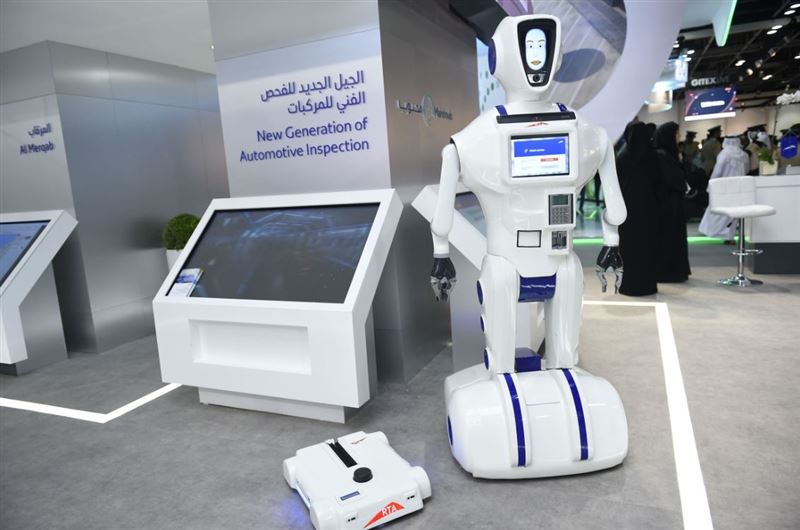 RTA Launches New Generation Techniques for Car Inspections
The CEO of RTA's Licensing Agency, Abdulla Yousef Al Ali, declared: "We are striving to boost the Government's drive to rank Dubai the smartest and happiest city worldwide using cutting-edge technology, especially Artificial Intelligence (AI) systems."
"Despite the contemporary technology & information revolution era, vehicle inspection technology still hinges entirely on traditional methods and human factor," he explained. "This situation has prompted RTA to develop a new generation of advanced solutions tailored to deliver high-quality and accurate vehicle inspection in Dubai. The step aims at attaining the highest level of people satisfaction and happiness."
Smart Robot, Glasses, & Diagnosis Device
The new technologies that RTA has developed for vehicle inspection include:
Smart Inspection Robot. This robot can scan the vehicle plate, capture images of the undercarriage, and send reports to the Technical Inspection Centre. It can also make observations, identify faults, and connect with the central technical inspection system of the RTA.
Smart Vehicle Inspection Glasses. Using Augmented Reality (AR) technology, these glasses enable the inspector to diagnose a vehicle with greater accuracy. What's more, these can help record the inspection process itself — thereby ensuring a more thorough inspection.
On-Board Diagnosis (OBD) Device. When connected with the vehicle's computer, this device can retrieve vital information as well as detect malfunctions.
"These innovative technologies are in line with RTA's vision 'Safe & Smooth Transport for All,' Al Ali shared. "It renders the technical vehicle inspection service available Anytime and Anywhere in Dubai."
ALSO READ: Dubai Introduces Taxis with No Driver, Would You Ride One?
By introducing these new generation technologies, RTA continues to come up with advanced solutions for transport-related matters. Without a doubt, innovations such as these would help ensure the safety and security of everyone in Dubai, the UAE, and even beyond!