As the month of May nears its end, Muslims and those living in Islamic countries await the news as to when the official date of Eid Al-Fitr will fall.
ALSO READ: Ramadan Working Hours for Private Sector Announced
And because the announcements are based on moon sightings, it cannot be presumed that counting 30 days since the beginning of the holy month of Ramadan would mark the start of Eid Al-Fitr for Islamic countries all over the world. Still, the official dates are to be announced by governing bodies and authorities in certain countries that would observe this date.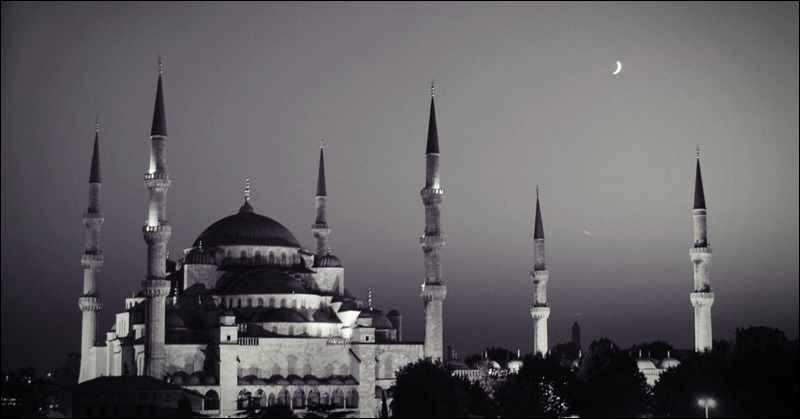 Beginning of Eid Al Fitr Estimated for Most Islamic Countries
Just this week, the International Astronomical Centre (IAC), predicted the beginning of the Eid Al-Fitr for most Islamic countries, as shared in a report by the Khaleej Times.
According to the announcement posted on the IAC's official website, the sighting of the crescent moon would be impossible from all the continents on Monday, June 3, because the moon on that day sets before sunset and/or the topocentric conjunction occurs after the sunset.
This means it would be only be possible to sight the moon through the naked eye in most Arab nations, Asia, Africa, and part of Australia on Tuesday, June 4.
Based on the graph shared by the IAC below, it would be impossible to see the crescent from the areas located under the red colour. Furthermore, the crescent is expected to be seen by optical aid only from the areas located under blue and magenta colour.
On the contrary, the crescent would be much visible to the naked eye from the areas located under the green colour.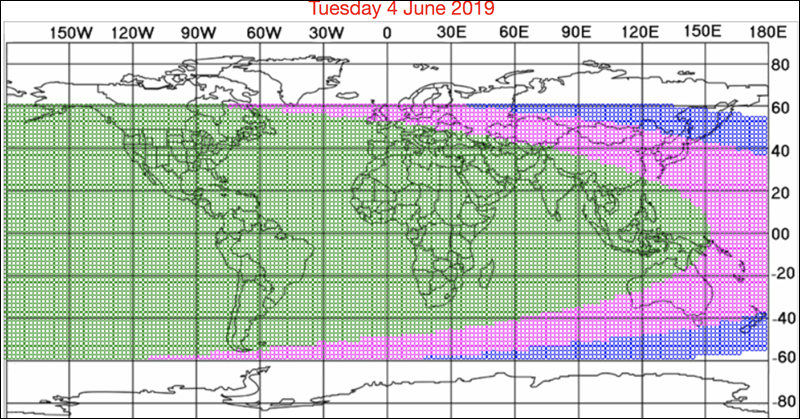 In line with this, countries that observed Ramadan on Monday (May 6) are supposed to complete 30 days of fasting by Tuesday, June 4, the IAC explained.
Meanwhile, countries such as Brunei, India, Pakistan, Bangladesh, Iran, Oman, and Morocco, which observed the beginning of Ramadan on Tuesday (May 7), will complete 29 days of fasting. These countries will be able to spot the crescent on June 4, which makes Wednesday, June 5, the beginning of Eid Al Fitr, the IAC shared.
The Eid Al-Fitr (Festival of the Breaking of the Fast) is a festive celebration observed by Muslims all over the world to mark the end of Ramadan, the Islamic holy month of fasting. This religious Eid is the first and only day in the month of Shawwal during which Muslims are not permitted to fast.
ALSO READ: Ferrari World Abu Dhabi Offers FREE Entry on Weekends this Ramadan