As part of the precautionary measures taken to contain and prevent the outbreak, the Ministry of Human Resources and Emiratisation (MOHRE) issued a resolution last week, allowing private companies to make some adjustments in the labour contracts of their employees.
Ministerial Resolution No. 279 of 2020 states that private companies can apply a remote working system, grant paid or unpaid leaves, and reduce employees' salaries (temporarily or permanently) to help "cushion" the impact of the outbreak on their respective businesses.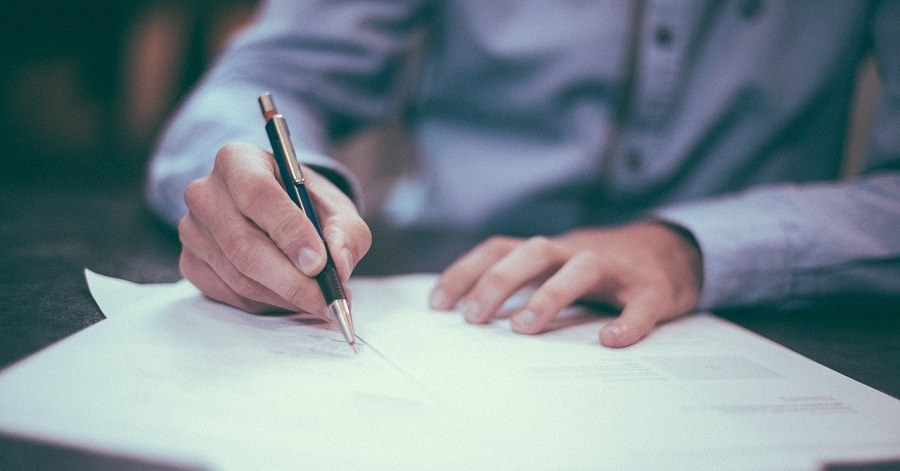 Contract Adjustments to be Based on Mutual Agreement
However, it must be emphasized that employers cannot simply enforce these adjustments without the consent of their employees. The resolution states that there should be a mutually signed agreement between the two parties before any adjustments can be made.
This agreement comes in the form of an "Additional Temporary Annex" (an addendum to the labour contract), which cites the specific adjustment to be made (e.g. paid leave, unpaid leave, temporary salary reduction) and the inclusive dates to which the agreement applies.
The agreement must be signed by both parties and furnished in two copies — one for the employer, and one for the employee. At any given time, the employer must also be ready to present this document to the Ministry of Labour when required.
Just to give you an idea about the content and format of the document, here is a sample copy of an "Additional Temporary Annex" posted on the official website of MOHRE: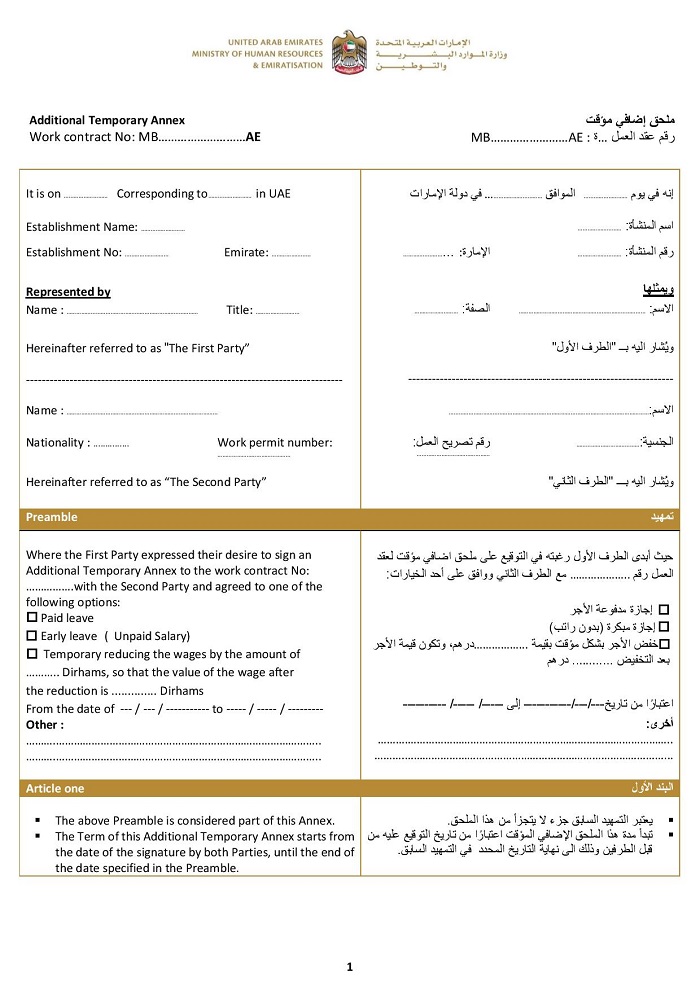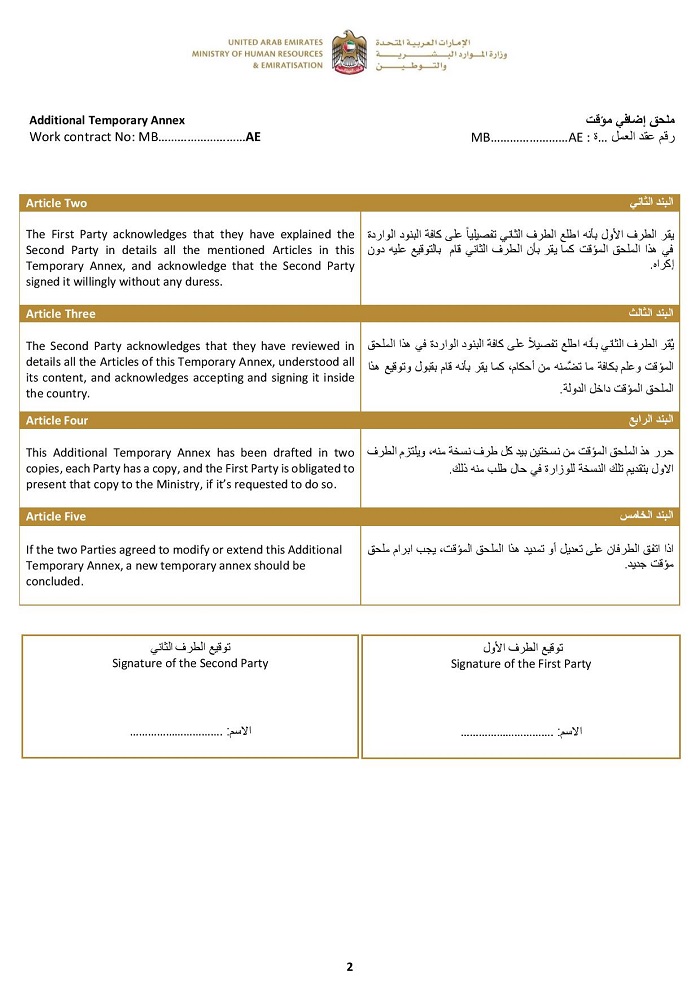 Permanent Salary Deduction, Laid Off Workers
As mentioned earlier, the resolution also states that private companies may decide to reduce employers' salaries permanently. To do this, however, they first need to apply for the "Amend Contract" service, which is subject to approval from MOHRE.
Moreover, the resolution states that companies with a "surplus" of workers may lay off extra staff. However, they remain obliged to provide them with accommodations and other dues (except for salaries), for as long as they remain in the UAE or until they get hired by other companies. In addition, they must register these workers with the Virtual Labour Market of MOHRE.
Important Reminders for Employees
Once again, please be reminded that an employer cannot simply enforce these adjustments without a mutual agreement, i.e. an "Additional Temporary Annex" for paid leaves, unpaid leaves, or temporary salary deductions. This document should be signed and furnished in two copies, one for the employer, and one for the employee.
In any case, make sure that you are aware of the specific changes to be made before signing any documents. See to it that you understand all the terms and conditions. If you are unsure, do not hesitate to discuss them with your company's Human Resources (HR) department.
For any questions and clarifications about these matters, you may also contact MOHRE by calling their toll-free number 80060 or sending an email to ask@mohre.gov.ae.
As the pandemic continues to affect not only the UAE, but the rest of the world, its impact on jobs, businesses, and economies is inevitable. So let us prepare ourselves for all of these changes and trust that the government is exerting all efforts towards combating this crisis. We should also do our part by staying at home and following these tips to help prevent the outbreak.