There are plenty of restaurants in Dubai, and one of the places that a lot of expats go to for a relaxing ambiance with alcoholic drinks is The Irish Village in Al Garhoud. This is a huge Irish pub that becomes even more vibrant during winter season as they place the tables outside and it becomes an alfresco dining and hangout experience.
Tip: How to get an Alcohol License in Dubai
One of the things that we really love about it is its relaxing atmosphere. People who come here don't have the pressure to 'dress up' and every time we visit The Irish Village, people drop by to relax and have good conversations after work or over the weekend. It's a far cry from the clubs in Dubai where people go because it's the place to "be seen".
Alcohol: YES
Pork: YES
Nearest Metro Station: GGCO (Red Line)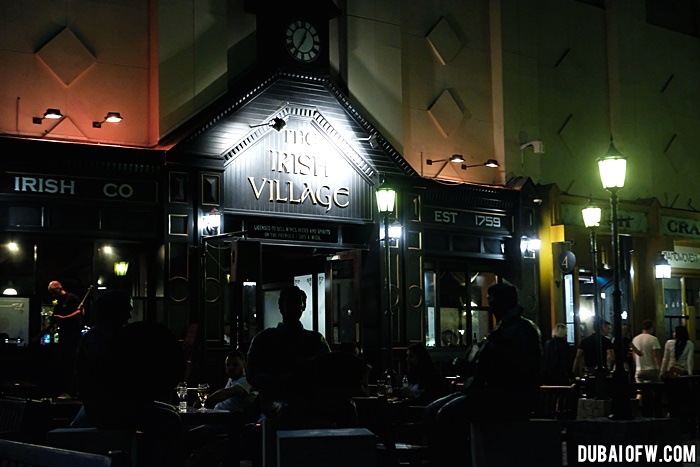 The Irish Village UAE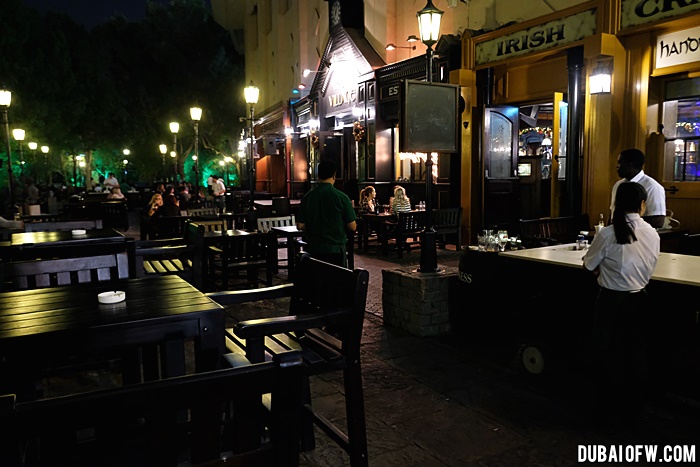 Irish Village experience Dubai
Al Fresco Dining at The Irish Village: Drinks, Pork and Live Entertainment in Dubai
The Irish Village is a popular place for alcoholic drinks, al fresco dining, and live entertainment. Imagine tucking into a delicious steak, sipping fine wine, and listening to great music while relaxing outdoors. Not to mention the company of good friends, sharing stories and laughing at each other's jokes. At The Irish Village, there's no need to be "cool" — simply have a great time!
As its very name suggests, The Irish Village is a traditional pub where you can have a genuine "Irish experience." Aside from the homey interior, it features wooden benches outside, offering guests a view of the gardens and a lake. Here, the atmosphere is vibrant and exciting!
When it comes to dining, The Irish Village offers a variety of soups, salads, and sandwiches. The BLT and Pork Sausage sandwiches are great; so is the Triple Decked Sandwich, which includes smoked turkey and roasted chicken. Don't forget to order fries and onion rings on the side!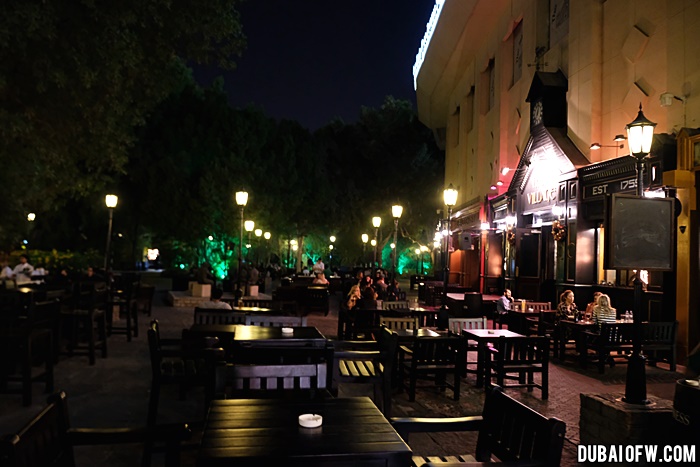 outdoor hangout in Dubai for drinks and talks
As for the main course, the Rib Eye Steak, Sea Bass, Cordon Bleu, and Parmesan Chicken are fantastic choices. In addition, you should definitely try some Traditional Irish Stew, which includes tender lamb and root vegetables — all cooked in a light, refreshing broth.
Tip: Where to Buy Pork in Dubai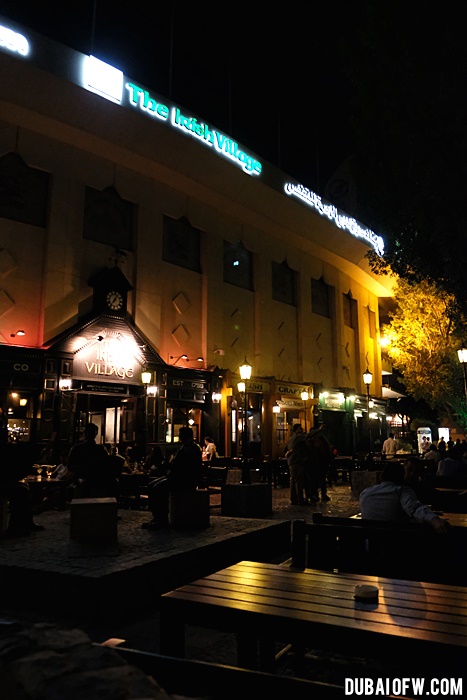 during winter, you can dine al fresco
If you're a vegetarian, don't worry as The Irish Village also provides options, including Alfredo Pasta as well as Baked Penne with Roasted Vegetables. And of course, be sure to check out their beverage list, which includes champagne, white wine, and red wine from all over the world.
There's no shortage of live entertainment at The Irish Village, either. There are concerts, performances, and awesome parties all year round — so you and your friends can have a blast!
The Irish Village is open every:
Saturday to Wednesday: 11am – 1am
Thursday & Friday: 11am – 2am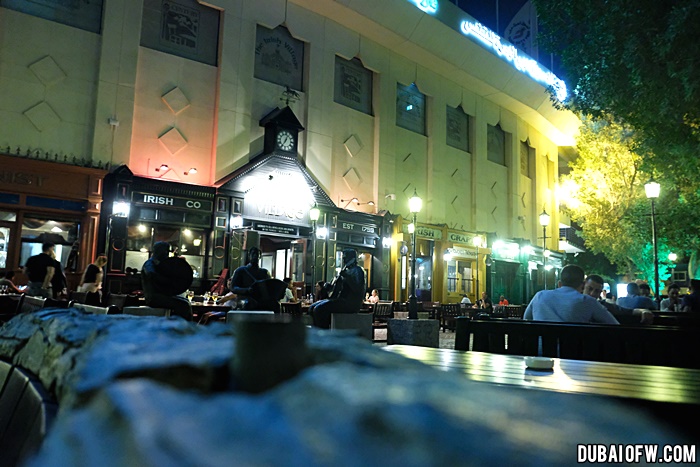 relaxing place – Irish Village
Stella Artois beer – chips
Note: There is also an Irish Village branch in Riverland Dubai. 
Contact Information
Address: 31 A Street, Al Garhoud, Dubai, UAE
Phone: +971 4 282 4750
Email: info@theirishvillage.com
Website: http://theirishvillage.com/al-garhoud/
How to Get There
The Irish Village is right next to the Dubai Tennis Stadium, so you can tell the taxi to drop you off there. Meanwhile, if you're riding the Metro, take the Red Line to GGCO Station.
Moreover, here's a Google Map location of the pub:
If you're looking for a nice place to just "chill" with your friends, The Irish Village is the perfect choice. On the other hand, if you're looking for a place that serves your favorite Pinoy dishes, here's a list of Filipino restaurants in Dubai that you should try.