Rashidiya Bridge is now open! According to RTA (Roads and Transport Authority), this bridge located on the Airport Street was opened for public which will help ensure a smooth flow of traffic in both directions of Deira and Al Khawaneej.
Tip: How to Apply for a Driving License in Dubai
This project is part of the Rashidiya Interchanges Improvement Project and the flyover is composed of six lanes, with three lanes from each direction, and is expected to cut traffic waiting time at the intersections of Airport Street.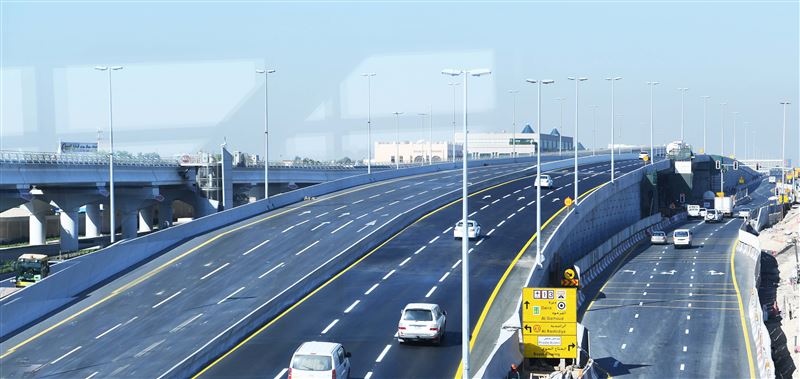 Rashidiya Flyover on Airport Road Now Open
Rashidiya flyover is expected to reduce waiting time at the interchange from 3 minutes to less than one minute.
Tip: How to Pay Dubai Traffic Fines Online
Mattar Al Tayer, Director-General and Chairman of the Board of Executive Directors of RTA, announced that the new bridge at the Casablanca intersection would be ready by the middle of this month.