The Dubai Health Authority shares a video of an Isolation Building set up to house coronavirus patients to stabilize their health after being admitted in the ICU. In just 15 days, the Dubai government was able to set up 350 rooms to accommodate patients on their journey to recovery.
Also Read: 15 PHOTOS: Inside Look at the Emirates Humanitarian City
Below is a video posted by the Dubai Health Authority to give viewers a tour of where coronavirus patients will be housed in:
Abdulla Abdulrazzaq Balouma, Director of General Services & Admin Affairs Department, gives us a tour on what went into making the building.
He shares that this there's plenty of technicalities that went into setting up the building such as having proper air conditioning system so that the air inside and outside does not mix.
The building also has proper medical facilities that adhere to the highest standards alongside hand sanitizers, dedicated garbage bins for disposing contagious materials, and other effective infection control systems.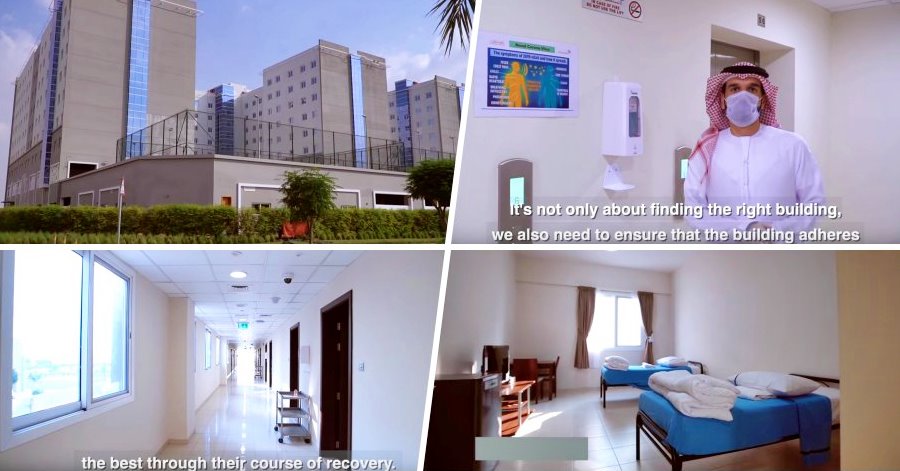 In terms of the facilities, the video showcases clean and spacious hallways, comfortable beds, entertainment options (plus coffee makers, phones, etc.).
The patients are also given 5 meals a day. If we may also remind you in a previous news, coronavirus patients in the UAE are treated FREE of charge even without insurance.
Having a virtual tour of the facility makes one feel quite safe, secure, and quite glad that we are in the UAE where the government is doing their best to provide for their citizens as well as residents and visitors. Thank you UAE!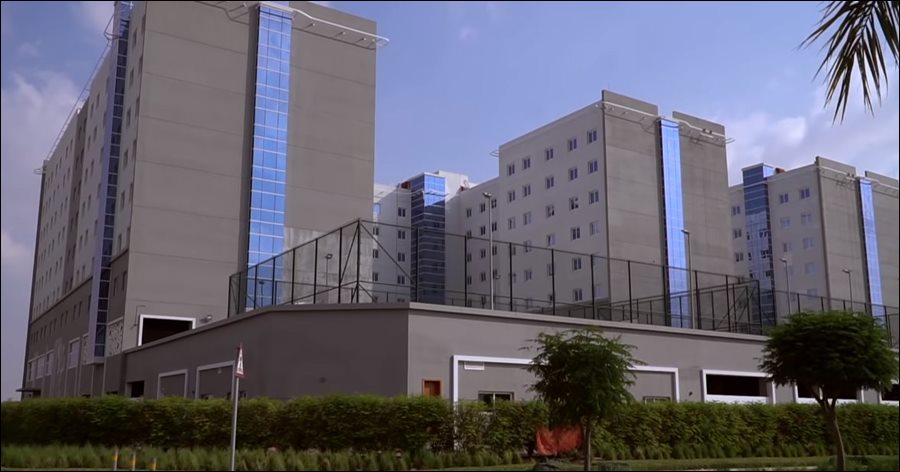 a residential building – isolation facility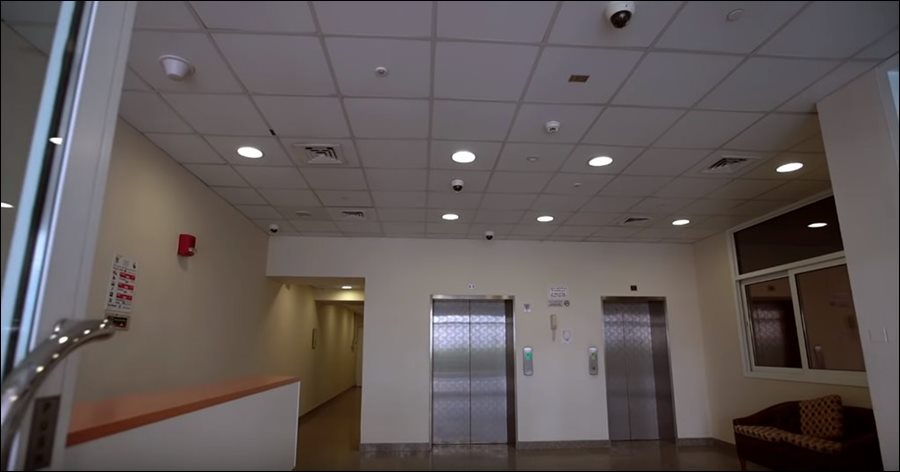 lobby area
Dubai Health Authority Gives Us a Tour of an Isolation Facility Where COVID-19 Patients are Housed
Below is their caption from the video:
With the coronavirus, we face a lot of challenges. Today I will tell you what is the difference between isolation and quarantine.
Today we will talk about the isolation building, which is where patients from the hospitals come to stabilize once they are out of the ICU.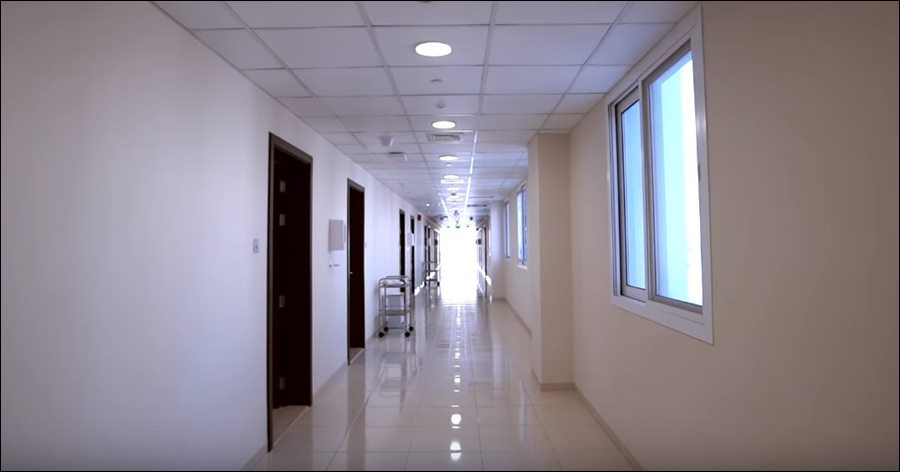 hallway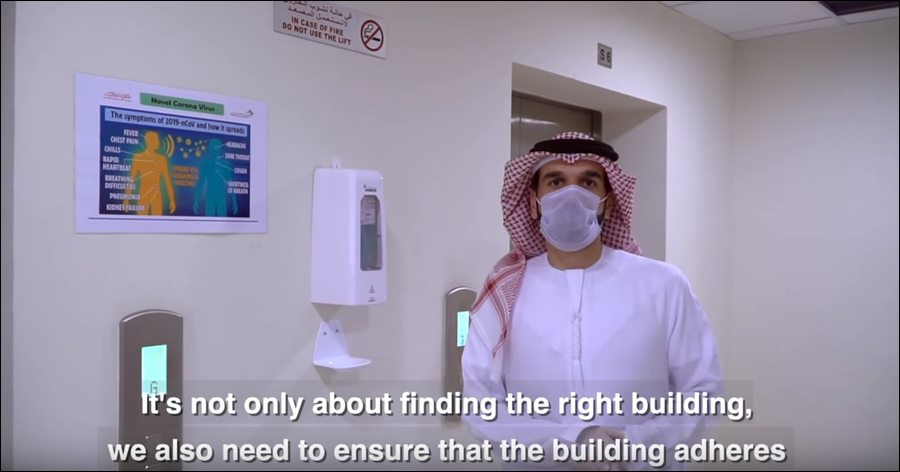 facility set up to adhere to highest standards
We will talk about the technicalities of the building as well as what went into preparing this building. Let's have a look at the isolation rooms, let's go.
It's not only about finding the right building, we also need to ensure that the building adheres to the highest medical standards.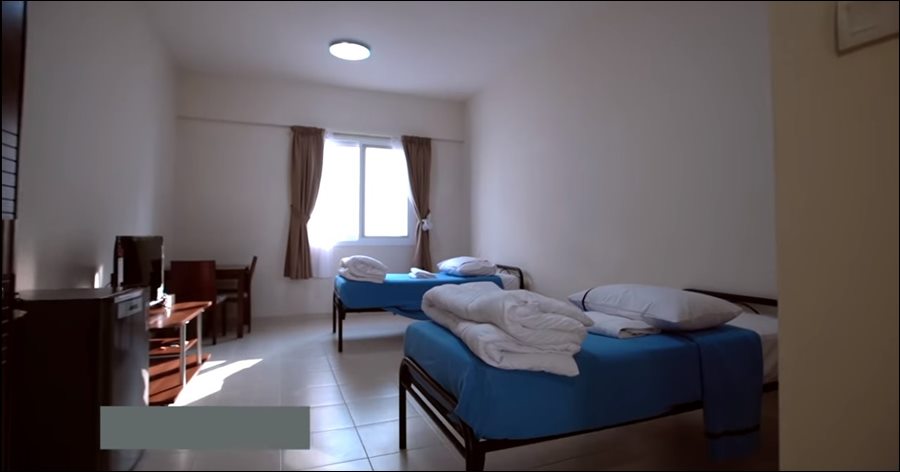 inside one of the spacious rooms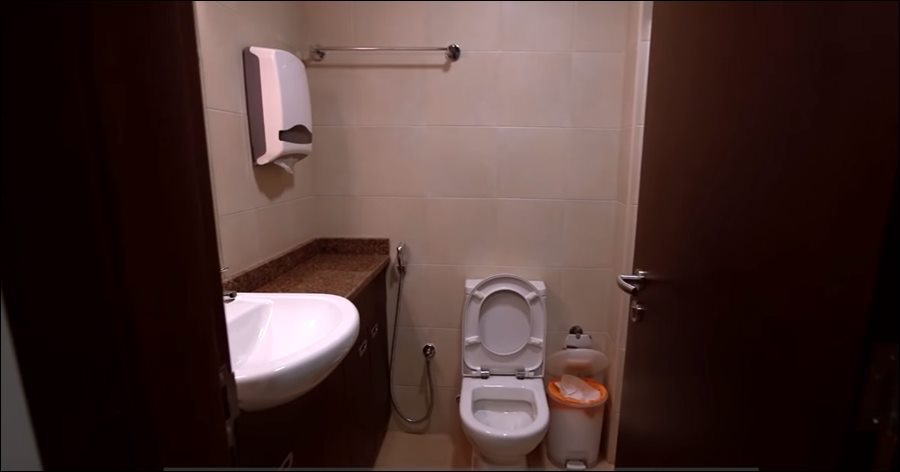 toilet
rooms are equipped with entertainment facilities
For instance, the AC system – the air outside is considered as 'positive' and the air inside as 'negative' so that the air inside doesn't mix with the air outside where the medical staff are.
It also has sanitizers and signages so that the nurses and medical staff are protected at all times.
AC system require to have a "positive-negative" system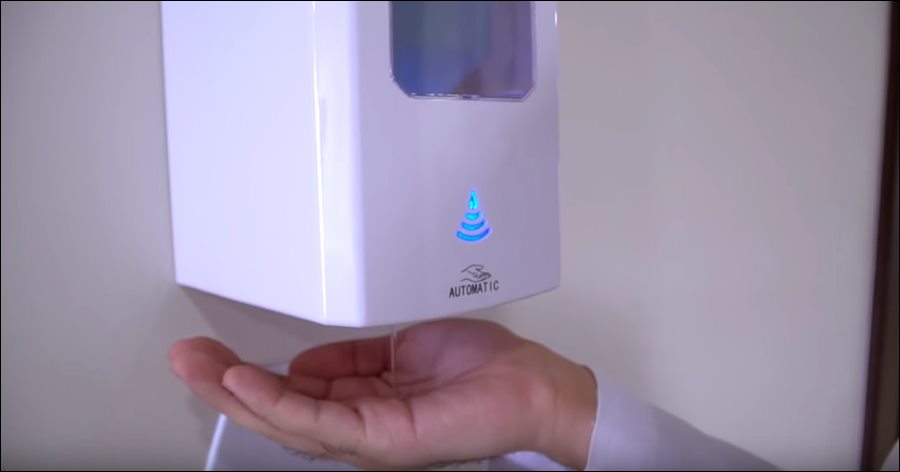 automatic hand sanitizer
We also have entertainment options like TV, coffee makers, phones, and other amenities to make the patient feel right at home.
We also ensure that they are provided five meals a day to help build a strong immunity. The meals served are carefully chosen by Nutrition Management Team.
Getting the building ready with the required 'positive-negative' AC system requires a lot of work but we got the 350 rooms ready in just 15 days.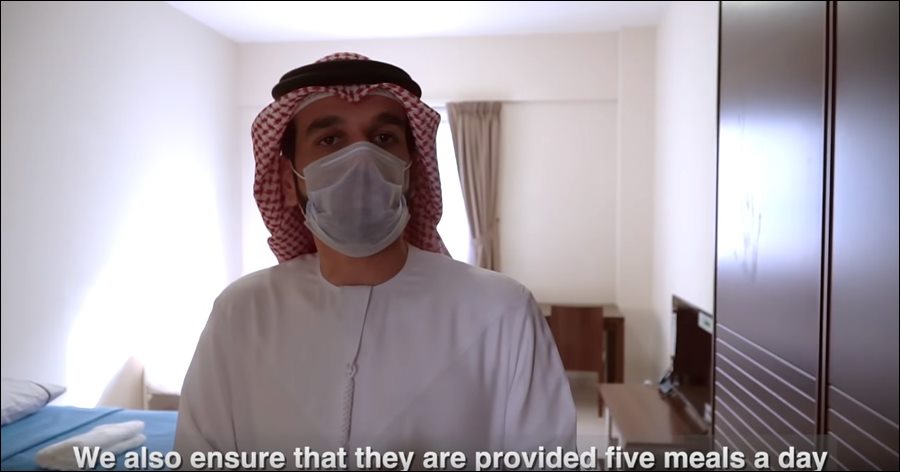 patients are fed 5 times a day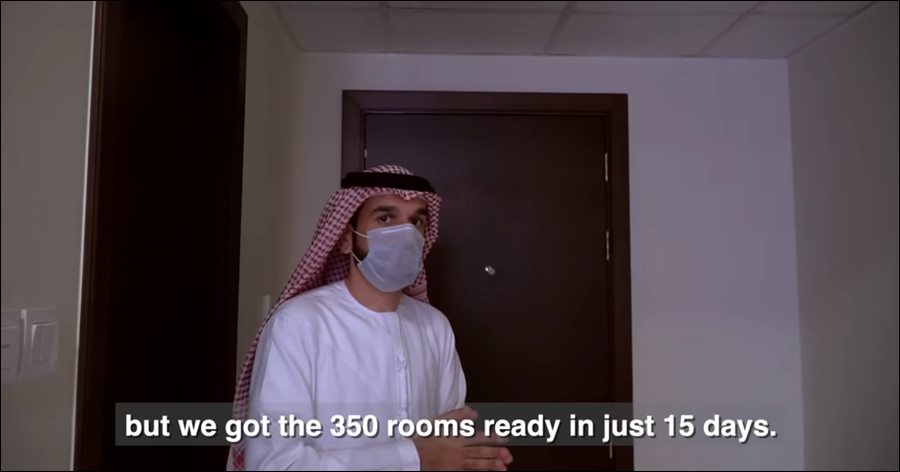 rooms took time and effort to set up
We looked into the smallest details to ensure infection control. For example, this garbage bin is specially made for the disposal of contagious items and it remains isolated.
We have achieved 97% cleanliness by disinfecting and sanitizing the building to ensure that the place adheres to the highest standards so that the patients are offered the best through their course of recovery.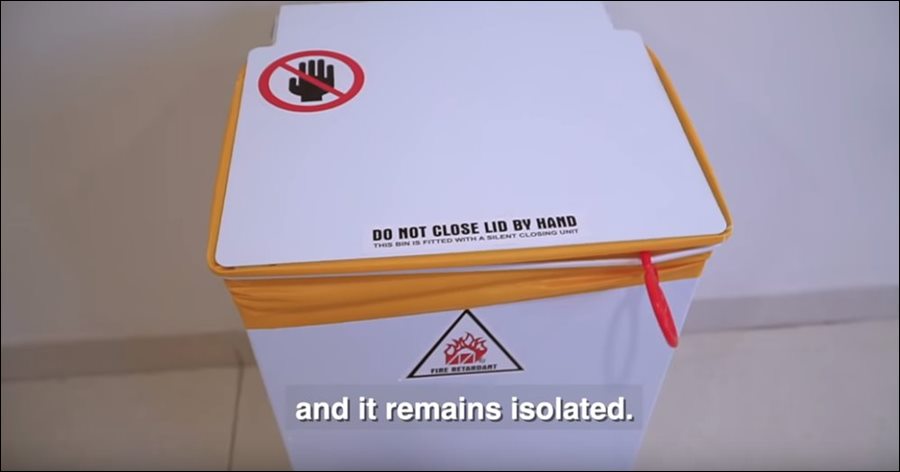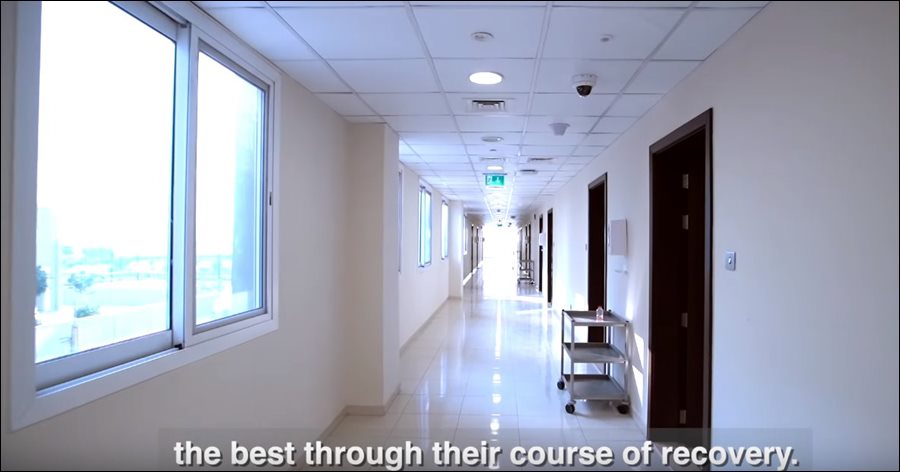 road to recovery
We take this opportunity to convey a message to all of you that preparing such a building does tale a lot of effort and time; since it does not just involve the DHA but requires the entire government infrastructure to be involved.
Some of us don't even get to see our families for days so that these buildings are ready for patients. So we ask you to kindly stay home.
—————
A lot of efforts has been really put into setting the infrastructure to house the patients in their journey to recovery. So we thank the UAE government in trying to provide the best standards and facilities for its residents, citizens and visitors.
Thank you to our heroes!