Another long weekend is coming up with the Commemoration Day and UAE's National Day Holidays already approved by the UAE. This applies to both private and public sectors after a decree where UAE holidays in 2019 and 2020 were unified.
The Commemoration Day is on December 1, 2020
The UAE National Holidays are on December 2-3, 2020
This is a 3-day holiday for both public and private sector. When combining these holidays with the December 4-5 weekend (Friday-Saturday), it will be a total of a 5-day long weekend break for UAE residents! Take note that this information is based on workers who have Fridays and Saturdays as their days off.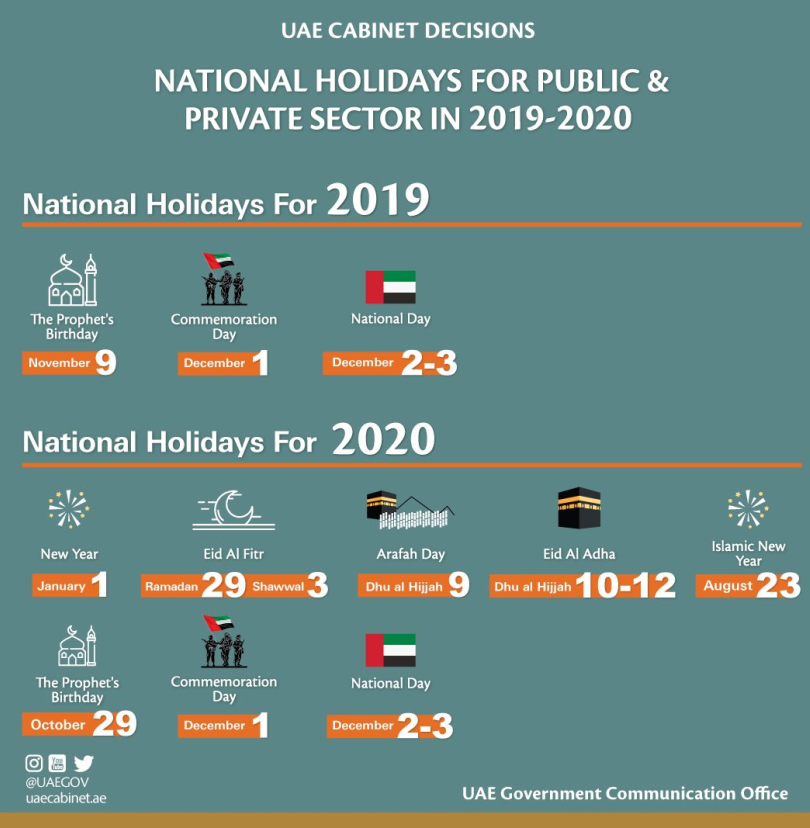 UAE Long Weekend Break 2020
Based on the details posted by the UAE Government Communication Office, below are the following holidays that have been posted.
Take note that these are the last holidays for the year 2020 too.
December 1 – Commemoration Day
December 2-3 – UAE National Day
When you combine the above holiday dates with the weekends – December 4-5 – Friday and Saturday, it will be a total of 5 day-break for employees.
Be advised that those who will be working during the holiday dates should be compensated for holiday pay as well.