Many accidents, if we think about it – can be prevented when we remember to observe the proper way of doing things. When driving a car, there are many guidelines that we need to remember, even as we park our cars.
This was the reminder issued by the police to prevent accidentally causing injury or harm to others, especially children in our residences. Guidelines to proper parking a vehicle both in public and in your private residence matter.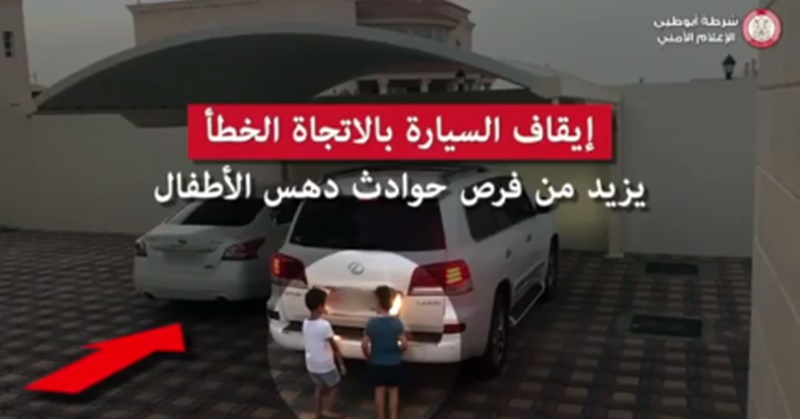 How Do You Park Your Car? UAE Police Offer Some Reminders
So, how do you park your car? Do you park it straight, or do you reverse first and then park in your slot?
This basic question has been posted by the Abu Dhabi police and advised residents to reverse their vehicles first before parking in a slot to prevent accidents, as shared in a report by the Khaleej Times.
In a video posted by the police on social media, they highlighted how parking the car in reverse can help prevent accidents, especially those involving children.
The post shared by the police shows an SUV reversing its way out of the parking in a villa when two children, who were playing nearby, suddenly come dangerously close to the moving vehicle.
For those who are familiar with driving vehicles, parking techniques often are based on how convenient it is for the driver to navigate their parking space.
However, this does not take into consideration those who may be in the area, especially children, who may not understand signs when a vehicle is moving in a certain direction.
It is also for this reason that the police pointed out that adult supervision must also be present near a parking space in case children are playing nearby.
Furthermore, the police advised that drivers should avoid using phones while parking so that they don't get distracted.
There are several guidelines posted by the government regarding traffic and driving behavior to ensure public safety and order, so it would be best for all residents of the UAE to get to know these.
Concerning proper driving behavior, the RTA has earlier announced that it will be employing smart technology to assist drivers in learning proper techniques and skills related to driving such as parking their vehicles.
In the UAE, many car-related accidents and deaths, which are often attributed to negligence and carelessness among drivers, have also been reported as of late.