Road accidents come as deadly as they can be in the UAE, where there are huge freeways where motorists can easily zoom through. Even if laws and systems had already been set to curtail such incidents, the problem seems to persist to this day.
And in spite of the constant warnings provided by UAE authorities at varying occasions and seasons, there are still a significant number of motorists who fall into the trap of violating the law and disregarding safety standards and driving protocols observed in the country.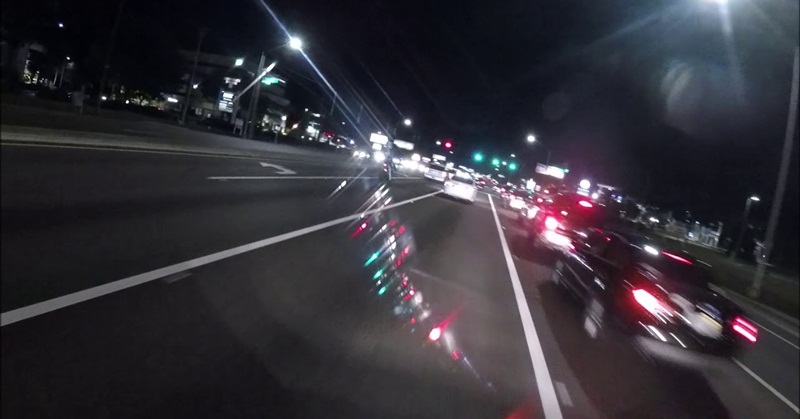 Bike-Bus Collision in UAE Kills Two Asian Motorists
In relation to this, two Asians were reportedly killed and two others were injured in a horrific collision involving a bus and an unlicensed motorcycle in the industrial area on Sunday evening (July 21), as shared in a report by the Khaleej Times.
According to a traffic police official, the accident took place after two men on a motorcycle ignored the traffic light, and collided with a bus. The bike swerved off the road and flipped over multiple times.
As per police statements, they received a call at the operations room around 7:50 pm about the accident. Traffic patrols, ambulances, paramedics, and rescue teams were immediately deployed to the site of the accident.
The two Asians riding the motorbike died on the spot, while two others on board the bus sustained serious injuries and were rushed to Kuwiaiti hospital.
For his part, Col Lt Mohamed Al Naqbi, director-general of Sharjah traffic and patrol department shared that the Sharjah Police have recently launched inspection campaign targeting unlicensed motorcycles that violate traffic rules.
These motorbikes and cycles are typically involved in a number of accidents, Al Naqbi explained.
The official also reported that the police have recently seized many unlicensed bikes during the inspection campaigns.
The department also reaffirmed its commitment to cracking down violating motorcycles and bicycles and also to spread awareness among those who ride bikes, including delivery boys.
Driving unlicensed vehicles or without a driving license is one thing, but violating traffic regulations with a passenger is inexcusable.
Let this be a reminder to all motorists and commuters out there to prioritize safety all the time. As there is no assurance as to what could happen on the road, especially at night, it's just as important to follow safety standards and to pay heed to traffic signs and warning systems all the time.
ALSO READ: AED 2000 Fine & 23 Black Points for Reckless Driving in Dubai