A friendly reminder to all travelers: NEVER accept goods from strangers, no matter how innocent or "harmless" they may seem. For all you know, you could be carrying a banned item into the UAE, which could land you in jail or cost you a hefty fine!
To caution passengers against accepting items from strangers, the Abu Dhabi Network has released a video online. They advised travelers to refuse carrying boxes, parcels, or any kind of packaged items into the country.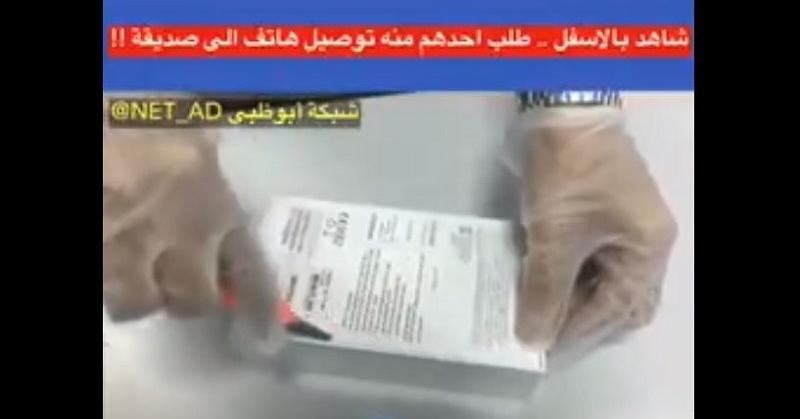 Video Warns Against Carrying Banned Items into UAE
The video shows how a simple box — made to look like a newly-bought mobile phone — can be used to conceal banned items. After breaking the plastic seal and opening the box, officials discover narcotic substances hidden inside the case.
In accordance with the GCC Customs Tariff Codes, certain items are prohibited from being imported, exported, or transited into the UAE. Meanwhile, there are items that may be carried into the country, although these require permits from a recognised authority.
Here is the video featured by the Abu Dhabi Network on Twitter:
فيديو: تنبيه للمسافرين .. الحذر من تقديم "خدمة توصيل" pic.twitter.com/JuzfwH2l2K

— شبكة أبوظبي ? (@NET_AD) June 17, 2018
List of Banned Items
According to Dubai Customs, the list of restricted goods in the UAE include:
All kinds of narcotic drugs (e.g. cocaine, hashish, hero-in, poppy Seeds, etc.)
Crude ivory & rhinoceros horns
Forged & duplicate currency
Gambling tools & equipment
Home-made & cooked food
Original engravings, prints, & statues of any material
Printed publications, images, & sculptures that contradict Islamic teachings
Radiation-polluted substances
Used, reconditioned, & inlaid tires
The next time you travel, be sure to avoid bringing any of these items! Aside from these goods, there are certain medicines that are also prohibited in the country. To see whether your medication is included in the list, check out these banned medicines in the UAE.