All you need to know as to why Dubai is the best city for business.
Dubai as of 2020 has been ranked among the top five global cities for entrepreneurs – among those top 5 are cities such as; New York, London, Tokyo, Paris, and Milan.
Dubai gives access to around 3.3 billion population in three different regions of the world – with its population amassing almost 50% of it as tourists and expats from all around the globe – which makes it a given factor as to why Dubai is seen to be the city of business.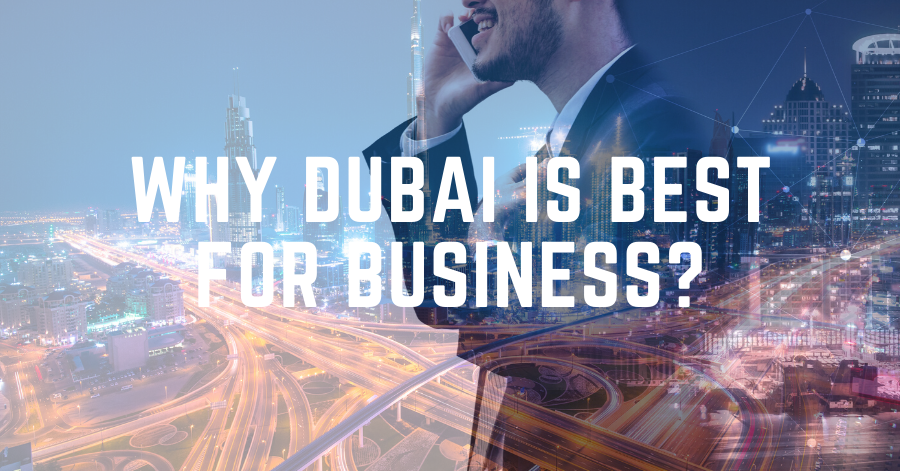 If you're not convinced yet as to why you should pick Dubai as your city for your business?
9 Reasons Why Dubai is a Great Place for Business
1. Safety and Security
The safety and security of your business, the employees, and of course your target market will always be a #1 priority, which makes Dubai an ideal place to start your business in.
Dubai has been deemed to be an almost crime-free city, it has the lowest crime rates compared to other regions in the UAE. Violent criminal acts rarely happen in Dubai, which means your business and the people involved in your business will definitely feel secure about the place.
2. Commercial Capital
Dubai has been identified to be a strong commercial capital in the Middle East. The city has been recognized to have effective regional trade and business hubs, Dubai is so successful with its businesses that it has now climbed up to rank 15 for a survey on Global Businesses. Dubai has a thriving commerce and retail lead as well as a well-connected transport system, low-tax business deals, and a stable financial sector.
3. Infrastructure
Dubai is known to have its advantage when it comes to its placement in Infrastructure in comparison to other countries. It is placed between the east and west at the crossroad of international trade in Europe and the Middle East.
Dubai is also noted to be the gateway of the world's most developed markets, including Africa, India, and China. With that in mind, the opportunities are limitless when it comes to putting up businesses with a variety of target markets.
4. Transport and Logistics
When it comes to transportation and the state of Logistics, Dubai is seen to be on a high spot of comfort, affordability, and convenience for visitors and citizens alike. With that said you will not have any problem regarding transportation and logistics especially if your business relies on it.
To give you a summary of the best parts when it comes to transport and logistics of Dubai for business, here's a list of those best parts.
Air – Dubai offers a lot of facilities for air transportation and air cargo – all updated with recent technology to make it as efficient as possible. Dubai has an international airport that holds the world's largest cargo hub known as cargo village. Dubai has an International airport called Dubai World Central, in which it is part of an integrated project for six clustered zones – Dubai logistic city, residential city, commercial city, aviation, and the golf city. Dubai logistic city is one of the largest industrial submarkets under construction – it has attracted a high number of high-profile players of international real estate consultancy. Hence; when it comes to air tourism, travel, and logistics for business goers – Dubai is one of the best for it.
Fun fact: Dubai's DWC is actually the future home for EXPO 2020.
Sea – Dubai has the largest port in the Middle East, it is Dubai's Jebel Ali port. It is said to be the biggest container port in the world. India and China as a logistical hub for their African ventures. Due to its location, the port is providing market access to over 2.5 billion people across six continents. That's why if you're relying on market systems for your business Dubai will definitely give you a lot of opportunities to widen your market to other countries.
Land – Dubai has one of the best road works in the world. The UAE in general has the 2nd best in the quality of roads. Dubai is known to have wide roads with discipline traffic and monitoring system with high-tech security systems. Dubai also has the world's largest automated train system. Dubai government also makes sure that their road development is always on-point – they made sure to start a project that expands the connection of Dubai through a new railway network.
Which makes their connection to other popular trade and industrial zones a lot more accessible to the citizens and tourists alike – and it's best for Businessmen looking for different kinds of target places in Dubai to put their business in.
5. An Abundance of Free Zones
If you're not that familiar with Free Zones, it is basically a special economic zone for business owners to get the benefit of keeping 100% ownership of their business and enjoy tax exemptions. Which is a big advantage for start-ups that wants to profit highly right away to afford to expand their places (without the worry of extra charges when it comes to taxes)
Here are a few reasons as to why a business setup in Dubai Free Zones is the best choice:
Tax Exemption – hence the word Free Zone it is an emphasis that for Business owners who build their business in Free Zones they are exempted from extra taxes therefore they keep their profits without extra charges.
Ownership and lease options – ownership according to LLC (Limited Liability Company) when it comes to foreigners owning a business, in Free Zones you get 100% ownership of whether or not you are a foreigner or born and raised in Dubai. Lease options when it comes to ownership are open with 25 years of lease options, having assembling and production facilities and warehouse facilities open for your business.
Business confidentiality – This is self-explanatory, if you own a business in a Free Zone it remains as confidential as possible.
Bank account rules relaxation – you can open a bank account in your name in Dubai (even if you are a foreigner)
More than 1 activity for a business – you are not restricted to setting up businesses in Dubai with just one activity, you are free to carry out other business-related activities with ease.
However, do note that there only a few choices of businesses that you can establish in Free Zones and these are categories under;
Aviation
Education
Financial
Information and Communication Technology
Information and Logistics
Media
If you're curious about how many Free Zones Dubai has, here are a few examples
Dubai Academic City
Dubai Airport Free Zone Authority (DAFZA)
Dubai Biotechnology & Research Park (DuBiotech)
Dubai Car and Automotive City Free Zone (DUCAMZ)
Dubai Design District
Dubai Gold and Diamond Park
Dubai Healthcare City
Dubai Industrial City (DIC)
Dubai International Academic City
Dubai International Financial Centre
Dubai Internet City (DIC)
Dubai Knowledge Village
Dubai World Trade Center Free Zone
Dubai South Free Zone
Dubai Logistics City
Dubai Media City
Dubai Maritime City
Dubai Multi Commodities Centre or Jumeirah Lakes Towers Free Zone
Dubai Outsource Zone
Dubai Silicon Oasis
Dubai Studio City
Dubai Techno Park
Dubai Creative Clusters Authority (Dubai Technology and Media Free Zone Authority)
International Media Production Zone
Jebel Ali Free Zone
6. Minimal Taxes
Dubai used to have tax-free business ventures, however, due to the introduction of VAT a few years ago, taxes are now reinstated in Dubai. But, it's not the type of taxes that'll make any starting entrepreneur doubt their business ventures, Dubai actually has minimal taxes for businesses, enough cut that any business will still profit a ton from their work and will be able to pay off their fines, taxes and future investments with ease.
7. Manpower Availability
due to the abundance of the population from different countries all across the globe it made a lot of expats willing to work in Dubai. With that said, if you're going to be starting a business that needs a lot of manpower to be able to function properly – then Dubai's abundant number of expats and citizens looking for jobs will definitely fit well in that kind of business venture.
8. A strong network of healthcare & medical facilities.
This factor is self-explanatory, with Dubai's great measures when it comes to security they also made sure to provide citizens and visitors to have the rights for medical attention with affordability (most times medical facilities aren't paid as most people in Dubai have insurances). So you would not worry when it comes to business in Dubai as people will always be safe and secured.
Last but certainly not least,
9. Quality of Life
for citizens and foreigners alike in Dubai is always the priority. So Dubai always makes sure to invest in the proper logistics and infrastructure and makes sure that all its citizens and visitors are not only secured by security but with medical help as well. So business owners, especially ones who want to start a family business, will not have any problems regarding their business getting scammed or will have problems with insurances when it comes to security.
Everything remains secured and safe when it comes to Dubai's businesses.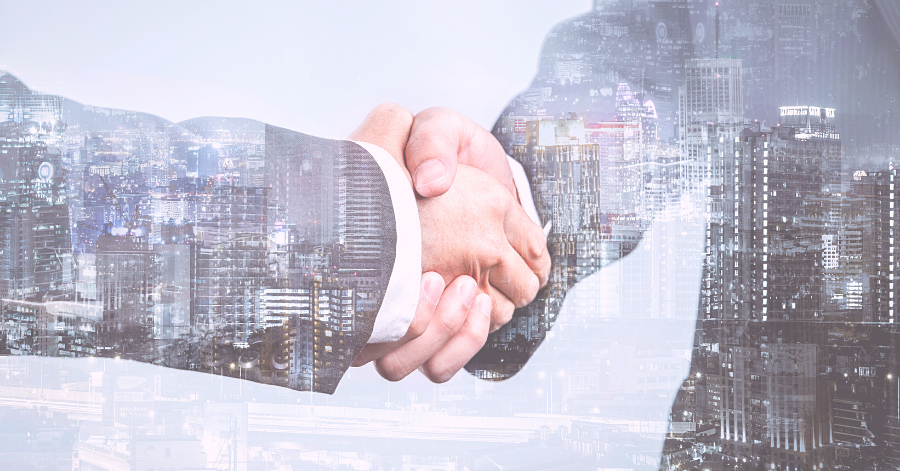 Successful Dubai-Grown Startups
It isn't an understatement as to why Dubai has been seen as the best place for entrepreneurs to set up various businesses, there are countless of a start-up business in Dubai that has made its trademarked success in the city which exponentially grew, such as;
Dubizzle – this Dubai-based company made its main goal to provide expatriates with an easy to use the marketplace. Which made them one of the businesses that kept on growing along with Dubai's development. Dubizzle was generating an amounting 50 million page views per month, with over 3 million hits.
Careem – Careem is a car-hailing application in the UAE (Dubai-based). It has been so successful that Uber has acquired it as part of their already large company. Careem's main goal of making its platform's use not only for mass transportation but also for delivery and payments which made their application one of the region's favorites.
Souq.com – Along with Careem, Souq.com has been so successful that the famous company Amazon had acquired it this 2020. Souq.com is an E-Commerce Powerhouse in the Middle East and it's still the fastest-growing business. Souq started as a site for auctions (like eBay) and diverted into a site mainly for selling and buying products – which got Amazon's attention and made its way into international business quickly.
Those 3 businesses started with the goal of providing easy access to various things to the people of Dubai which then grew towards bigger regions and now continues to grow internationally. Hence, Dubai is a great place for various business opportunities.
Final Thoughts
Starting a business in Dubai will be a great option especially for starting businesses as Dubai offers a lot of opportunities for all entrepreneurs from location to accessibility to comfort and security.
Remember that starting a business takes a lot of research and time before establishing the most effective way to do it. Dubai has always been the safest and the most secure option when it comes to establishing businesses as it has a lot of opportunities and connections with other countries and Dubai prioritizes its citizen's businesses and economic status that if Dubai develops so does their citizen's businesses.