At a time when innovations and trends decide the direction of government thrusts and initiatives, new kinds of problems that also call for radical solutions present themselves on the horizon.
ALSO READ: Dubai Police Showcase Latest Smart Innovations at Intersec 2019
And as the UAE aims towards becoming the leader in global thrusts and initiatives, the country's leadership has come up with a unique solution, which combines the government's technological facilities as well as the people's creativity to help address the government's most critical challenges.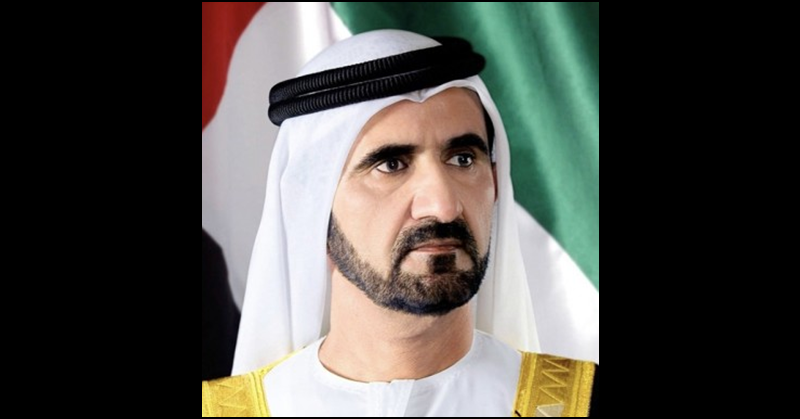 Sheikh Mohammed Launches World's First Virtual 'Ministry of Possibilities'
In line with this, His Highness Sheikh Mohammed bin Rashid Al Maktoum, Vice President and Prime Minister of the UAE and Ruler of Dubai, has launched the the world's first virtual Ministry of Possibilities to breed and cultivate radical solutions for the government's most challenges issues, as shared in a report by WAM.
As per Sheikh Mohammed, the newly created ministry represents the next generation of government solutions and functions that would require quick, bold, and effective decisions. Among the roles of the virtual ministry include applying design-thinking and experimentation to develop proactive and disruptive solutions to tackle critical issues, bringing together federal and local government teams and the private sector. Through its work, the Ministry can cultivate a culture in which impossible challenges can be addressed effectively.
Sheikh Mohammed also pointed out that what the country has become today was possible through its unconventional leadership. He went on to explain that the UAE needs modern systems to make all of its unconventional ambitions a reality.
The Ministry of Possibilities will help redefine the concept of government through the establishment of a platform aimed at addressing radical changes in government systems. Through this set-up, the Ministry will adopt new innovative models and working methods to take calculated risks, with the aim of improving the people's quality of life. The Ministry will showcase a new model for next generation government operations to the world.
The initiative reflects the nation's vision to become the leading nation of the world by the 100th anniversary of the UAE's founding. The Ministry of Possibilities aims to use experimentation and design thinking to disrupt conventional systems and develop unique solutions.
By introducing new systems and behaviours and transforming the concept of the "possible" into a sustainable government approach and culture, the Ministry will be instrumental in redefining the concept of government around the world.
With its direct, fast, and critical approach to addressing important issues in the country, the Ministry will be able to effectively bring together federal and local governments and private sector teams. The Ministry will be located in AREA 2071 in Emirates Towers in Dubai.
ALSO READ: A Virtual Tour of Expo 2020 Site