With a huge number of Pinoys having jobs in Dubai and elsewhere in the UAE, the country includes a significant Filipino-speaking population. Remarkably, the government has recognized this by making official announcements using our national language!
To better communicate with the Pinoy community in the UAE, Abu Dhabi Police has started broadcasting announcements in Filipino, the national language of the Philippines. These are being shared via their social media platforms, namely Facebook and Twitter.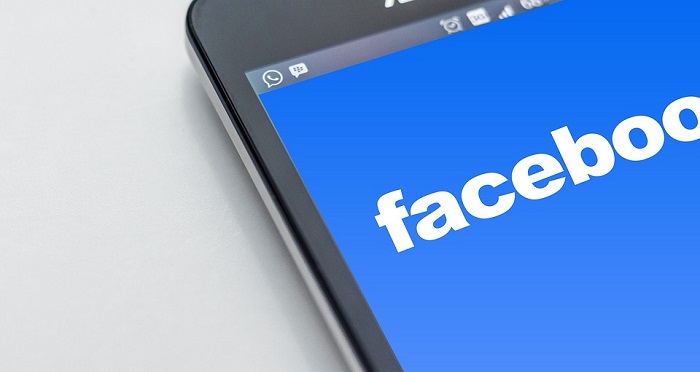 Police in UAE Makes Announcements in Filipino
Sharing announcements in Filipino is part of the Abu Dhabi Police's latest initiative — to communicate effectively with the diverse community in the UAE. Aside from Filipino, they are currently disseminating information in other languages: Arabic, English, Urdu, and French.
One announcement cautions drivers to brake while the "stop" sign of a school bus is on: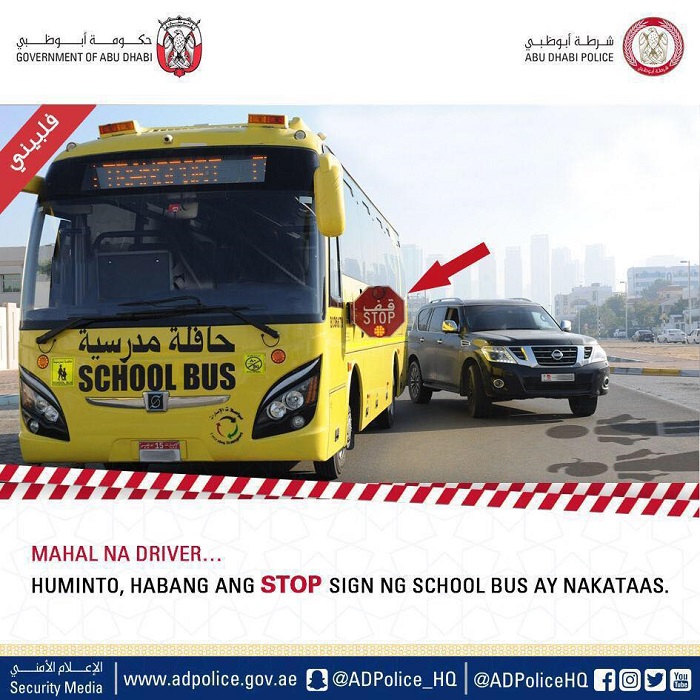 Meanwhile, another announcement warns everyone against spreading false information:
More Languages to be Introduced
The Director of the Corporate Reputation Centre at Abu Dhabi Police, Major Ahmed Jumaa Al Kaabi, explained that they seek to spread awareness and education across large segments of the population. He also said that other languages will be introduced in the future.
Moreover, Al Kaabi stressed that Abu Dhabi Police aims to communicate with different sectors of society using appropriate channels (e.g. social media). This way, they can provide the UAE community with information that is accurate and up-to-date.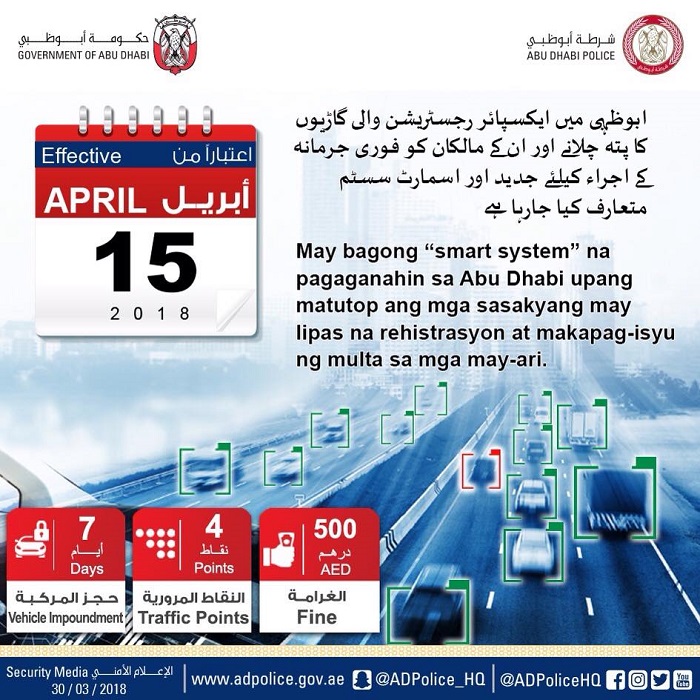 Through this simple gesture of making announcements in our national language, it feels good to know that the Filipino community is being recognized in the UAE. In addition, here are some safety reminders from Dubai Police for Filipinos as well as other nationalities.