The UAE, as a country has achieved a number of big achievements throughout history, but if we look at each emirate which makes up the country, we will also learn that local governments are also diligently doing their part to contribute to the success of nation.
In this light, the UAE's capital has been recognized for a number of things – the latest of which is for its unique biodiversity and environmental reserves as showcased in a docu-series produced by the National Geographic Channel.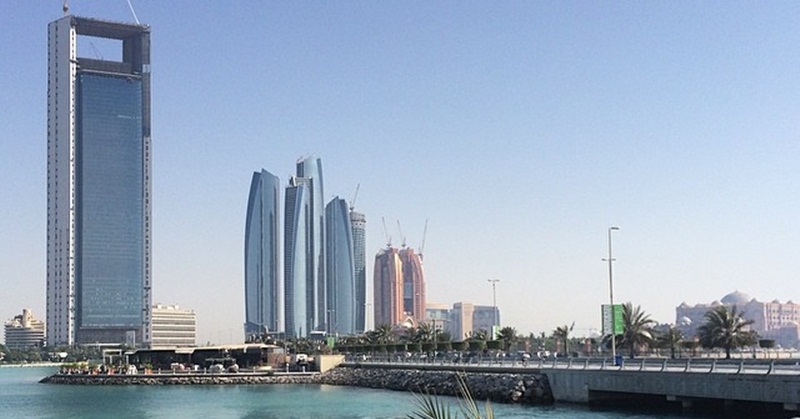 Abu Dhabi Recognized as World's Safest City for 3 Consecutive Years – Survey
Additionally, the capital city of the UAE, Abu Dhabi, was recently named as the 'world's safest city in 2019' with a safety index with 89.3 points according to crowdsourcing global database, Numbeo.
On this achievement, Major General Staff Pilot Faris Khalaf Al Mazrouei, Commander-in-Chief of the Abu Dhabi Police (ADP) noted that the UAE has achieved excellence in various international indexes covering many categories.
Al Mazrouei added that Abu Dhabi has been ranked as one of the safest cities in the world for the third consecutive year, which highlights the nation's achievements in the area of security and the values of tolerance shared by its various nationalities who live in security and safety.
The Abu Dhabi Police Chief also underscored the emirate's rise in the security index by 1.28 per cent, from 88.26 points in the middle of 2018 to 89.39 points during the same period of the current year, surpassing 327 international cities while urging the ADP to maintain the emirate's position in the index and make it the safest and most secure city in the world.
Following the UAE capital were Quebec, Taipei and Munich on the world's safest cities list. Meanwhile, another Emirati city, Dubai, clinched the sixth spot followed by Zurich, Bern, Hong Kong and Eskisehir.
The crime index measured in the report was based on the levels of safety and crime of 328 cities.
According to the study, the least safe cities in the world are Caracas in Venezuela, Pietermaritzburg in South Africa, Port Moresby in Papua New Guinea and San Pedro Sula in Honduras.
The safety index was calculated based on a survey which was filtered to avoid possible online spams.
Major General Al Mazrouei concluded, "Our country is working to achieve leading positions in international indexes, which highlights the efforts of the leadership to provide the best living conditions and maintain security and safety, benefitting the country's residents, especially Abu Dhabi's residents, due to levels of security unmatched by many countries."
ALSO READ: Abu Dhabi Introduces Tourism Safety Campaign