Disclaimer: Please be advised that the article below has been submitted to us and is based on a person's experience. It may not be the same as your situation. This ONLY serves as a guide for awareness and not to be used as a legal reference.
I finished my 30-day notice from my old company in Dubai and have made the necessary turnover of my work responsibilities to my colleagues. This was to make sure that I did not leave anything pending before I was going to transfer to my new job with a new company.
Switching Employers in the UAE
From a limited company to a Freezone company in the UAE, I resigned for better opportunities and because of the need to support my family back in the Philippines. My old employer seemed to understand and requested for my documents such as my passport, labour card (pataca), and Emirates ID. He needed these IDs in order for him to cancel my residence visa under his sponsorship. I also signed a clearance paper stating that both of us don't have any other obligations towards each other.
Once the clearance paper is signed and the documents are submitted to Ministry of Labour (MOL), my labour card will be cancelled, and then it will be processed by the immigration office to cancel the residence visa.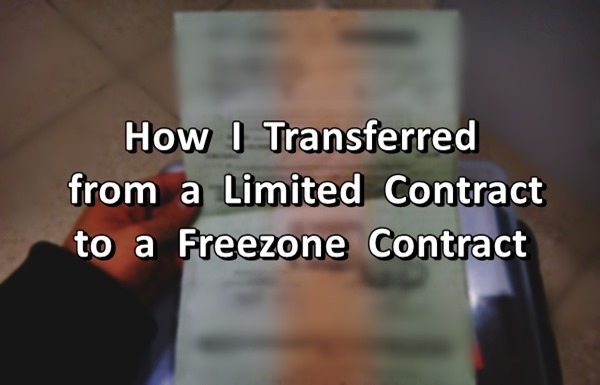 Longer Time due to the Fasting Month
It took some time to cancel my residence visa because of the Ramadan season and usually everybody was in fasting mood (not in the mood to work).
I kept following up after two weeks and after that, I received the documents from my old employer. The documents included a clearance from Labour and from immigration certifying that I have no more obligation to my old employer. These were handed over to me so i could submit these papers to my new employer.
I was glad that everything seemed fine and I would not have that much problems when it comes to transferring to a new employer. However, there was a problem in this scenario. I needed to get my passport from my old employer so I could submit it to the new company and have my new employment visa processed. The issue was that my old employer did not want to give me my passport right away…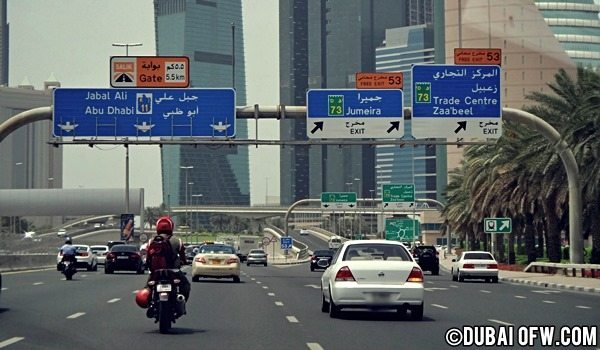 new company belonging to the Freezone area
Passport Hold-up – Employer Did Not Want To Handover My Passport
My employer would not give my passport back to me after cancelling my visa unless I fulfill either of the two options:
a. Show him a copy of the new visa from my new employer
b. Show him a flight ticket out of the UAE
There is a 30-day grace period after your visa is cancelled for you to either get another visa, or leave the country. My employer did not want to give my passport back to me until I show him my new employment visa or a flight ticket out of the United Arab Emirates.
The reason for this is because even if my visa has been cancelled, my old employer is still responsible for my stay in Dubai as they were my last sponsor. If there's any problem with my stay, I am still under their "custody" and they will be held liable for question to authorities.
I told my employer that the requirement for me to get a new visa is to submit my passport to the freezone company. How can my profile be stamped with a new visa unless I provide the passport for the authorities to stamp it with?
Employees Running Away
I kept informing him that I am not running away or hiding but he would not believe me. There were cases in the past where he was fooled by a previous employee and he did not want to experience the same problem again so he needs some form of assurance.
I advised him that I can request for a letter from my new company with the company stamp assuring that they will be held responsible, but my old employer did not want to give in.
I informed my new employer about and he said he'll talk to him. Usually, employers can talk to each other and have that sense of assurance since both of them are on the "same level" and have more understanding of UAE requirements.

mu old labour card and passport
Passport was Finally Given to Me
Only a couple of weeks were left until I found a way, I printed the requirements of the employment visa from the website of the Freezone company and then handed it over to my old employer. I also gave him a copy of the Offer Letter stamped by the new company. Lastly, I wrote a letter addressed to him that he will not be responsible for any overstay fees as my contract has been officially cancelled.
These were just to assure him that I was not going to run away and I really needed to process my new visa… that was the time when he finally gave in. I was relieved and he advised me to send him a scanned copy of the residence visa I get it.
After getting my passport and submitting my documents to my new employer, I had my papers processed in the freezone company and then claimed my new residence visa stamp. All has been fine and everything is updated!
new employment visa
Summary: Process of Resigning and Clearing Your Papers from your UAE Employer
Submit your passport, Emirates ID, labour card to your old employer.
Sign a Clearance Form indicating that you don't have any obligations to the company and the company does not have any obligations to you as well.
Wait until the clearance is processed and the visa is cancelled.
Once the visa is cancelled, you have 30 days grace period before you can get another visa from a different sponsorship or leave the country since your passport will have expired by then.
You should get your passport once your visa is cancelled – either the old company will make sure you get out of the country or you assure your old company that you will process your new visa right away. This is the part where it gets a bit critical as you might need to provide documents to your old employer such as a new employment visa, or a flight trip out of the UAE. If your employer is nice (and trusts you) then you can get your passport right away.
Once you have your passport, you can submit it to your new employer for processing. Make sure that there's time for you to process like one or two weeks, because you only have that 30-day window to get your new visa. Otherwise, you have to leave the country if you do not want to pay for Overstay Fines.
Submit your requirements to your new employer. Once you have your new residence visa, then everything should be fine already.
Note: There are other scenarios wherein the old employer will escort you to the airport and make sure you stamp out of the UAE. So it's a matter of your relationship with your old employer so make sure that in case you resign from your job, then maintain good working relationships.